No Comments
Black Raven Brewing | Trickster IPA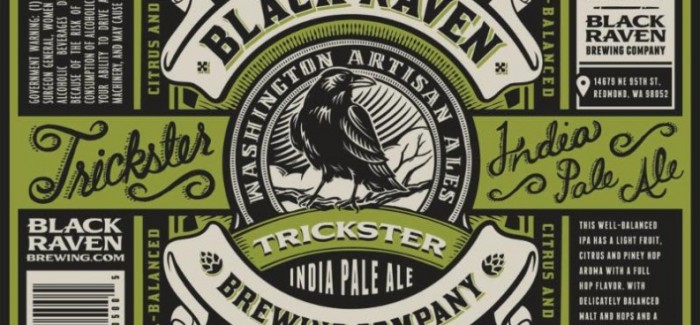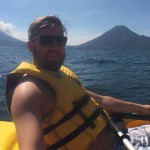 ABV: 6.9%  | IBU: 70
I'm pleased to announce the winner of the "Best Damn IPA in the World"™ award, according to the official 2015 Brad Hartsock "IPAs I Like"™ rankings, which I made up today while sitting on my couch. The award goes to Black Raven Trickster IPA and in honor of that glorious victory, I thought I'd sit down with myself and ask myself some questions about this special IPA.
Hi, Brad. It's evident you like Trickter based on this excerpt from your PorchDrinking.com bio: "Favorite Beer: Unibroue La Fin Du Monde and Black Raven Trickster IPA." Why couldn't you just pick one?
Talk about gotcha journalism! I thought we were here to talk about the "IPAs I Like" rankings.
Why do you like Black Raven Trickster IPA so much, Brad?
I mean, Holy Lord, can't you taste this?! It's delicious!
Why's do you think it's so delicious, Brad?
Do you have taste buds? Did you even read the official Brad Hartsock "IPAs I Like"™ rankings?
No I didn't read them because you just came up with them today and you didn't write them down. But that's neither here nor there – what in particular do you like?
Hops on hops on hops on hops. One of the best things about living in Seattle is that you get access to beers with so many types of hops. That's why the best IPAs in the world come from the Pacific Northwest. This beer has five types of high caliber hops, and that creates a complexity you're just not going to find everywhere. But, it's not a hop overload because the beer is properly balanced. If you took the hop bill of this beer and brewed it only with 2-row barley, it might not work, but the Munich malt adds a delicious biscuity, malty sweetness. So you've basically got a beer that has an elevated grain bill and an elevated hop bill, executed perfectly so you have an elevated beer (versus a potential train wreck in the wrong hands).
Brad, how has it affected your life now that Black Raven is bottling Trickster in 22 oz. bottles versus just looking for it on tap?
Well I'm less likely to over-indulge in the Redmond, WA taproom, which has to be good since it's a bit of a drive from Seattle. Plus, it's in my grocery store so now I can just include it with the rest of my staple items like milk, bread, and Spicy Nacho Doritos. I could share it with friends or something but who's to say.

Besides Trickster, what Black Raven beers do you recommend?
La Petit Mort is freaking unbelievable, but they run the gamut from session beers (Nothing But Flowers) to barleywine (Old Birdbrain). They seem to know what the hell they're doing, so I'd recommend anything you can get your hands on.

Thanks for taking the time.
That wasn't really a question, Brad, but that's cool. Peace out.
---