One Comment
City Star Brewing Releases Scoundrel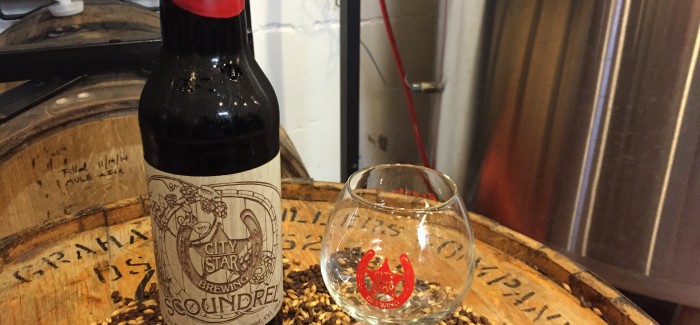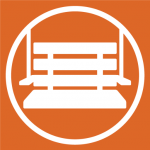 Berthoud-based City Star Brewing released the brewery's second installment in its barrel-aged bottle series, Scoundrel, on Saturday.
The brewery, self-described by owners John and Whitney Way as "taproom-centric," only distributes its beer for tap to restaurants and bars. The two, though, have made an exception with Scoundrel and the beer's predecessor, Outlaw – a whiskey barrel-aged stout.
"With the bottle you can take it home with you and share it with your friends, or let it age even more," John said. "That's the reason for the bottle – this is fun for us."
Scoundrel is the product of the brewery's sweet and malty Bandit Brown Ale spending a year in four cabernet wine barrels from California and then bottled by hand from start to finish.
"It was a super intensive process," Whitney said. "It probably took us 12 hours to get all 1,040 bottles done."
The bottle caps are dipped in wax to help seal the beer for aging; but the beer has been aged properly and can be consumed now.
The beer itself is a sour that doesn't overwhelm your taste buds – meaning it can be consumed in pints, unlike many sours. While the tart notes sit in your cheekbones, there are subtle fruity notes that add a touch of sweetness to offset the dry, sour qualities.
"Whitney came up with the name," John said. "It's a great name for the beer because it is a scoundrel, you know it kind of gets in there and makes you pucker."
John and Whitney also noted the brewery has recently purchased the building next to it. They have plans to more than double the taproom capacity, add a special events room and a backyard patio for brewery-goers.
Both buildings are over 100 years old and construction for this expansion is set to start in the next year.
Scoundrel is available in the City Star Brewing Taproom in 22 ounce bottles for $18 while it lasts.
"We plan on trying to release a new installment to our barrel-aged bottle line quarterly," John said. "We also have a honey wheat beer aging in tequila barrels. [Scoundrel] is definitely a beer that we will continue to brew more of, too."
---