No Comments
PorchDrinking Playlist | Electric Forest Preview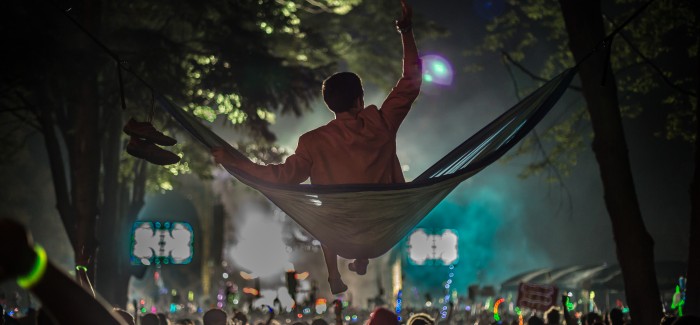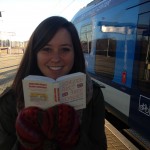 From "tropical house" to "west coast gothic", electronica enthusiasts will endure the genre's gamut at Electric Forest Music Festival next weekend. Of course, at all concert weekends there are artists you wouldn't dare miss, and here we've put together a compilation of who made our final cut. With summery synths and creatively catchy riffs, both EF attendees and non-EF-ers alike will enjoy these up-and-coming musicians that span the indie electronica spectrum.
Flume
Now considered Australia's most accomplished producer, Flume, the alias of Harley Streten, began mixing music in his early teens. Having discovered his 2012 self-titled album last summer, I instantly fell in love with Flume's eclectic style; some tracks are bossy hip-hop, while others feature the mischievous vocals of Chet Faker. Flume, the true prodigy that he is, will surely contend for best-performer at this year's festival.
Four Tet

I was first introduced to Four Tet through an "extra-ticket" situation two years ago, and I've been hooked on his ability to mesmerize a crowd ever since. His soothing synths and downbeat tempos put him on the more mellow side of the electronica spectrum, but his talent will surely blow anyone away (regardless of if they have/haven't heard his flair).
Made in Heights

I'll go out on a (short) limb to say the MIH craze will commence any day now; take one listen to their new album and you'll understand why it's so easy to get lost in their music/not resurface for a few weeks. Teaming up to form Made in Heights are Seattle producer and DJ legend, Sabzi, and Kelsey Bulkin, who together mix electronic and hip hop beats to create a full-bodied sound. They claim to be affiliates of electronica subgenres such as "west coast gothic", "mythical filth", "pop fiction" and "artisanal (c/t)rap", which, in my mind, validate their inimitable humor and exceptional eccentricities.
Odesza

One listen to Odesza's album "In Release" and I was captivated; one listen to their live performance and I was spellbound. It's true, I didn't think I could love a band as much as I love Odesza, a duo hailing from Seattle who manages to weave dreamy vocals with indie electronic vibes. It's no surprise that Odesza's tracks have been a source of inspiration for many up-and-coming producers; in fact their Spotify profile contains more re-worked songs than originals. Their show will be a blow-out, certainly one that cannot be missed.
Phantogram

Phantogram's impressive touring history is unsurprising when you consider their prolific and spectrally rich material; in just three albums, they have clearly articulated their musical ingenuity. Moreover, as one of the first girl-guy music pairs in the electronica scene, Phantogram has set the stage (literally, and figuratively) for a high-standard combo of sassy vocals and bad-ass beats.
Goldroom

Goldroom is an LA-based electronic outfit inventing dreamy, synth-based electronic dance music that falls within the realm of "tropical house". Their sounds are entrancing, transporting you to a feeling reminiscent of a west-coast sunset view, yet dynamic, in that you're enjoying this sunset in a jeep driving down the Pacific Coast Highway.
GoldFish

It won't take long for a naive listener to be enamored by GoldFish. Hailing from Cape Town, South Africa, this duo concocts dance beats through elements of jazz and African music, and that, along with their use of myriad instruments, are quite redolent of their brilliance.
To tune in to more tracks by these (and other admirable) anticipated acts, check out this curated Electric Forest playlist:

Tickets are sold out but check out the full lineup: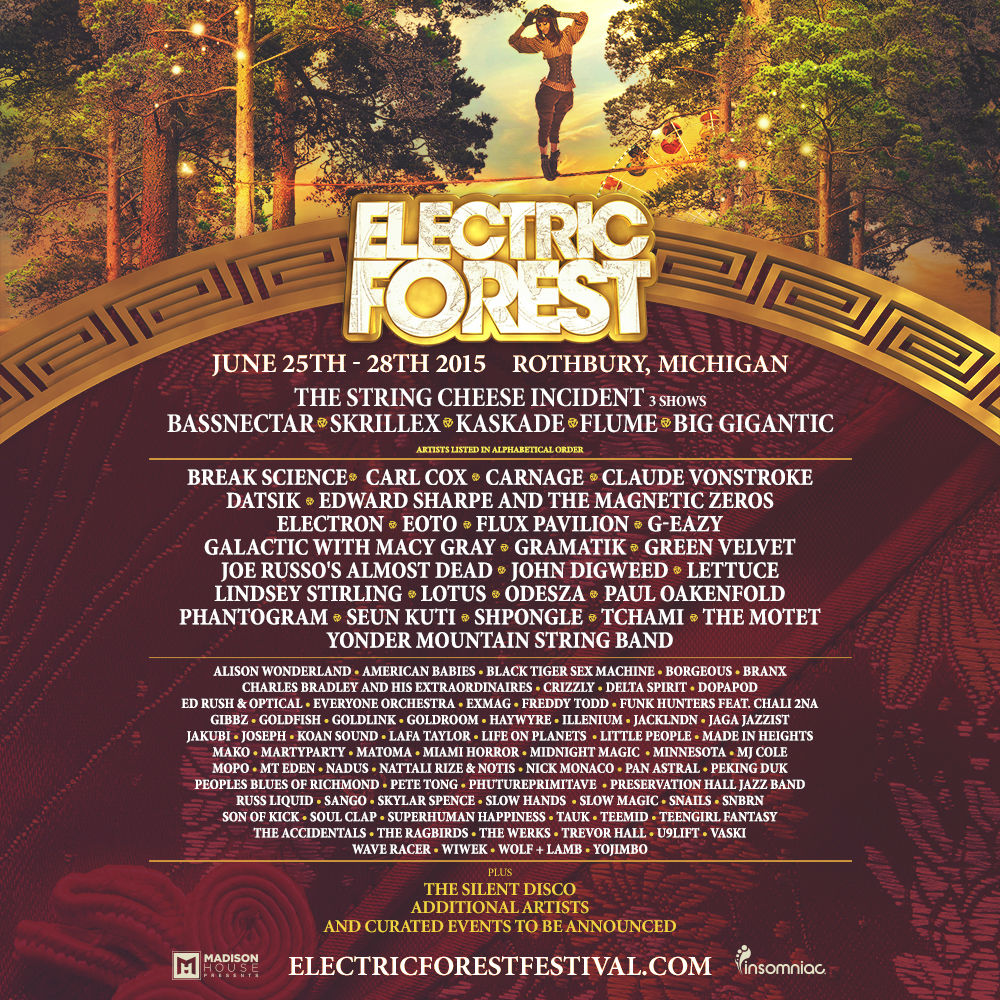 ---