No Comments
The Six Best Beers for Summer Backpacking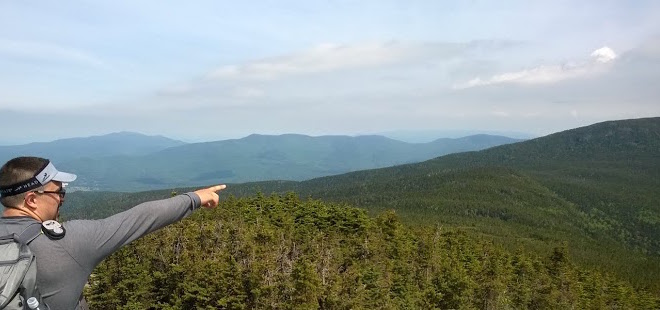 You have finally reached your campsite after hiking 20 miles over rugged terrain with all of your gear on your back. A heavy band of sweat clings to your head as you finally drop your pack and begin to set up your shelter. Once you've eaten and settled in for the night, you reach into your pack and pull out a beer. Beer might not be as essential as food, water, shelter or clothing, but, in your modest camp, it's nothing short of a luxury.
Since the most important criterion of a backpacking beer is portability, every beer on this list will be canned. Cans are much lighter than glass and don't require you to pack a bottle-opener. You also do not run the risk of a can breaking and leaving dangerous shards all over the campsite. Last but not least, aluminum conducts heat faster than glass, which means they'll get cold faster when you stick them in a creek. There are many to choose from, but, if you ask me, these are the best summer backpacking beers.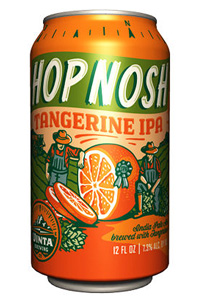 ABV: 7.3%
Uinta Brewing Company's submission to the fruited IPA craze is definitely worth lugging down the trail. The addition of tangerine juice adds a complementary citrus kick to an already citrus- and tropical fruit-heavy hop profile, which makes this beer extremely satisfying at the end of a hot day. The 7.3% ABV means you won't need to pack as many, which will save you some weight in your pack! Toss a few of these bad boys in with your gear, and you won't be sorry!
---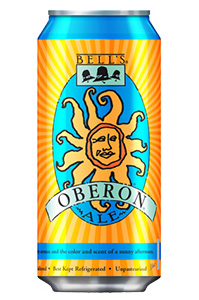 ABV: 5.8%
This summer seasonal from Bell's Brewery is a cloudy wheat ales that drinks incredibly smoothly. The flavor is slightly fruity with hints of banana from the unfiltered yeast. The beer finishes with just the tiniest bit of hop bitterness, which is unusual in many wheat ales. This brew feels almost creamy in your mouth, but without feeling heavy or weighing you down. Oberon does not scream summer but rather exudes it with the calm laid back demeanor of a hiker in camp. This smooth-sipper is a perfect brew to drink while reflecting on an arduous day of hiking in the depth of nature's bounty.
---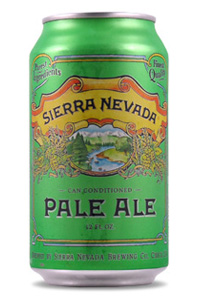 ABV: 5.6% | IBU: 38
Is it contrived to put Sierra Nevada Pale Ale on these "Best of" lists? It shouldn't be. This American pale ale has stood the test of time. This tasty ale is full of complex flavors, and the piney, citrusy hop profile will help you feel one with the flora and fauna around you. This beer is available almost anywhere, so you'll have no problem grabbing it on the way to the trailhead!
---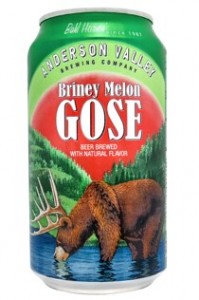 ABV: 4.2%
This sour gem from Anderson Valley Brewing Company is perfect for ending a long, hot day on the trail. Subtle watermelon sweetness melds together with acidic sourness and finishes salty and dry. That may be a strange sounding beer, but it is definitely worth a try. Briney Melon Gose will quench your thirst while you enjoy lounging in camp. For an added bonus, this beer is still very drinkable when it is warm!
---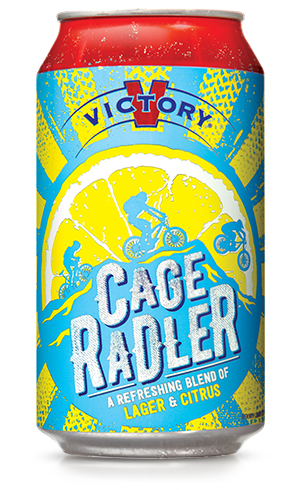 ABV: 3.0%
When you are tired, sweaty and dehydrated after a challenging day on trail, a big complex beer isn't always what you crave. Victory Brewing Company's Cage Radler blends a light and crisp lager with the refreshing citrus of lemon in the classic german radler style. Radlers were designed with endurance athletes  like cyclists and hikers in mind! The low ABV means you can enjoy a beer or three in camp and suffer no ill effects come morning! Make room in your pack for this easy-drinking brew.
---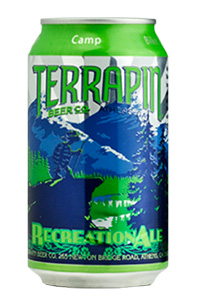 ABV: 4.7% | IBU: 42
Terrapin's RecreationAle delivers a dank and citrusy hop punch with a sessionable ABV. If you take a mid-day siesta to avoid hiking during the hottest times, crack open one of these bad boys. You can enjoy the big hop flavor without too much alcohol to slow down the rest of your hike. The name of this beer doesn't lie. It's great for outdoor activities!
---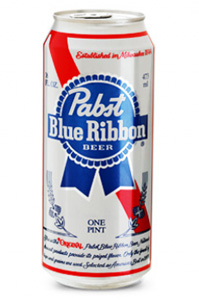 ABV: 5%
We couldn't help but through this in as an honorable mention. To a thru-hiker on the Appalachian Trail, Pacific Crest Trail or Continental Divide Trail, there is little more wonderful than an ice-cold Pabst Blue Ribbon. Many craft beer drinkers may poo-poo this and other American-style lagers, but to the long-distance hiker who just received a PBR as a gift from a stranger, it's magic. Trail Magic. The kindness of strangers is usually shown through the most simple means, and even small gifts can come to mean the world to someone.
Full Disclosure: My girlfriend (and mother of my child) is an employee of Victory Brewing Company, and she bought Cage Radler with her employee discount. The choice to include this beer was my own and no one else's. All opinions stated above are mine and were in no way influenced by VBC. I paid full price for all other beers on this list.
---