No Comments
JuicyBrews West Fest Brought Out the Rarities Over 420 Weekend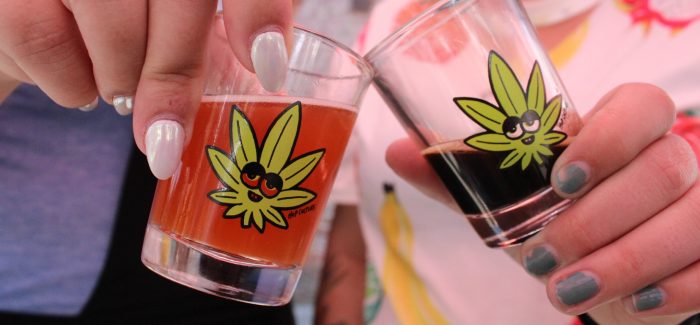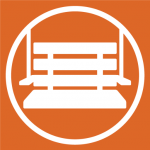 April 20th started out overcast and gloomy in Oakland, CA. With a chilly wind blowing off the Bay, it didn't seem like the sun was going to come out to play for this cheerful 420 fest. But as the first group of attendees started to slowly line up, the clouds slowly drifted out of view and a pleasant warmth shined down on the parking lot of Drake's Dealership, setting up for a gorgeous Spring day.
---
Although you can find beer fests year-round, Spring seems to usher in the start of festival season. While local fest can get somewhat monotonous with the usual cast of local breweries, Hop Culture brought some fresh new faces to the East Bay beer scene, inviting some elusive East Coast breweries that our West Coast eyes have only caught a glimpse of on Instagram. Only under these special circumstances allowed Temescal Brewing from Oakland, CA the chance to pour next to the likes of Burley Oak Brewing from Berlin, MD, or Resident Culture fans geek out over Humble Sea as well, and having Superstition Meadery from Prescott, AZ blow our minds.
Kudos to Hop Culture for employing talented artists like Sam Taylor and Killer Acid for merchandise and glassware that sticks to their brand perfectly. All of their merch that was available for sale gave the feeling of an adult reveling in some Saturday morning cartoons, now being able to under all of those double entendre jokes. Both artists contributed to the fest with glassware evoking the date that was celebrated by beer and the sticky-green lovers alike.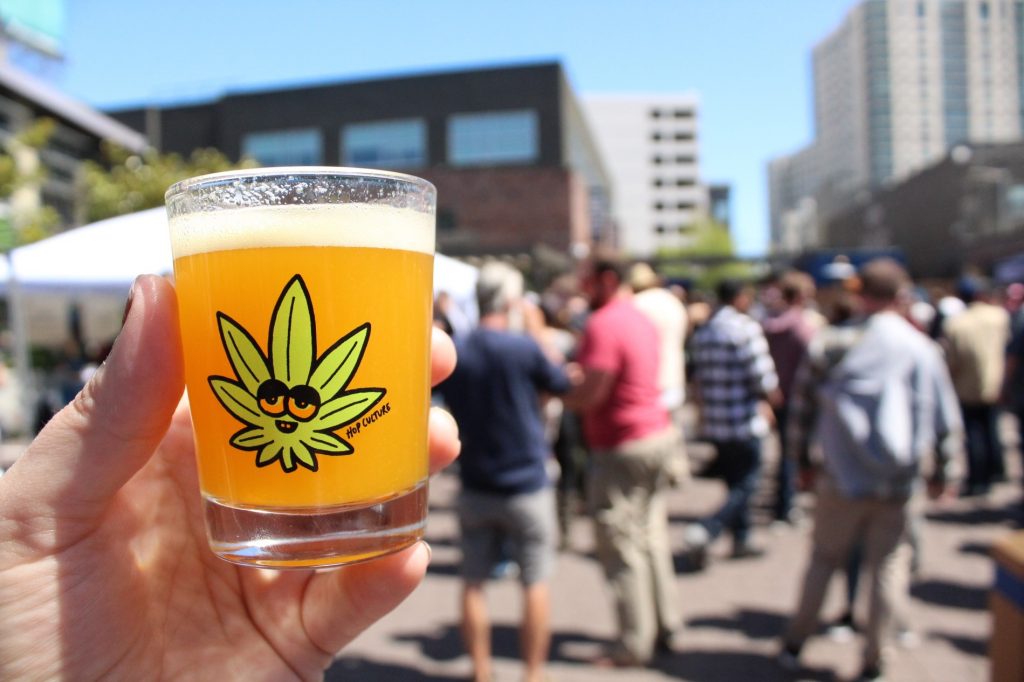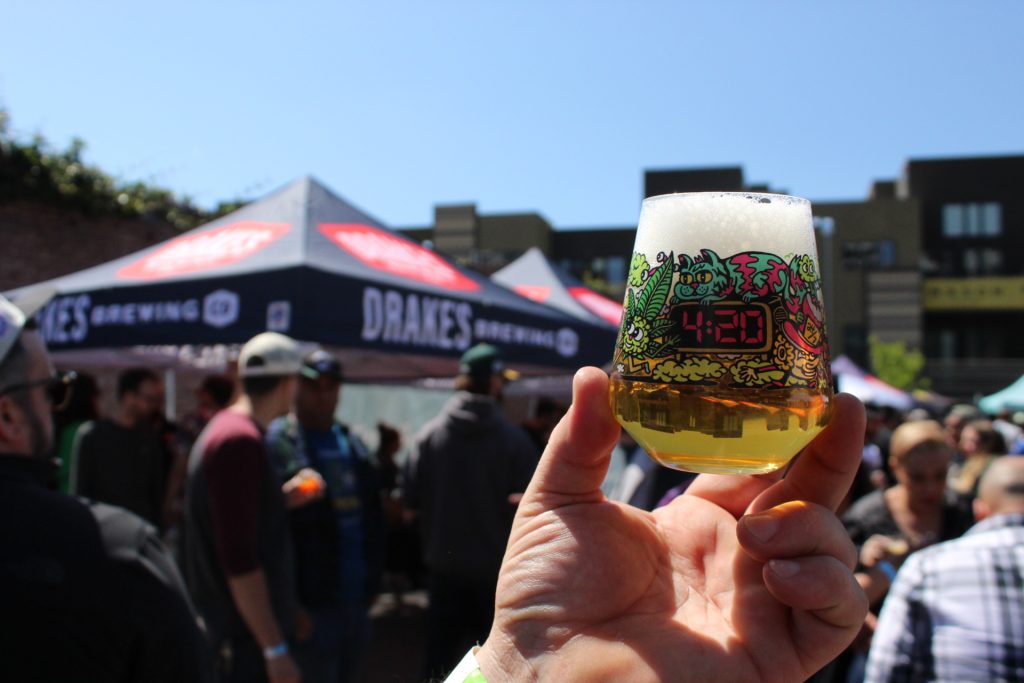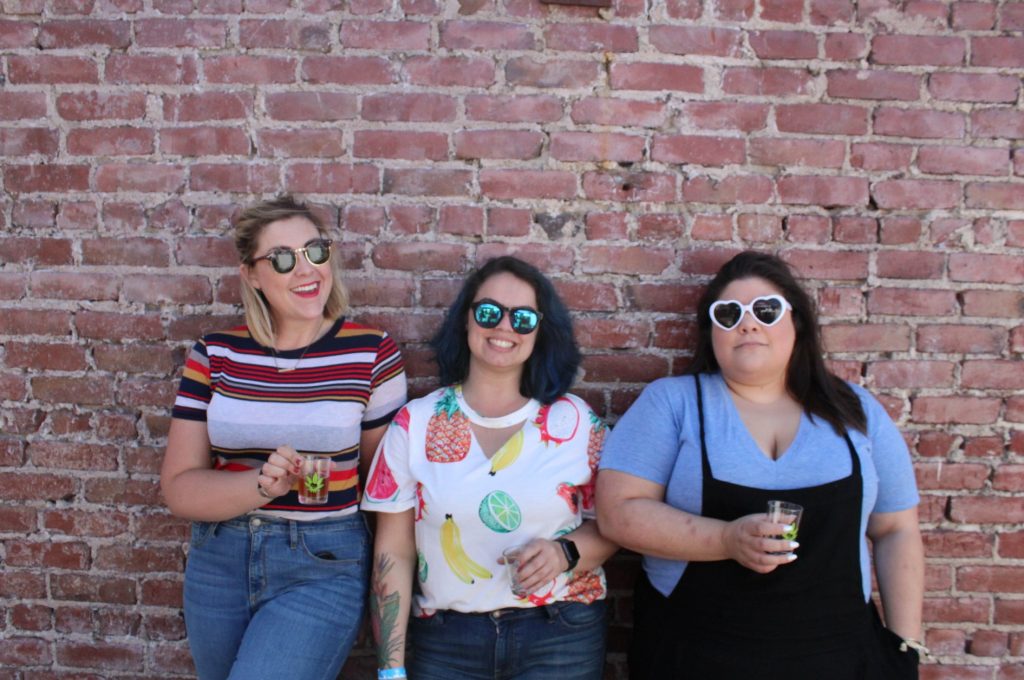 After letting the smoke settle, we have decided on some of our standouts of JuicyBrews West Fest:
Danielle Engel
Brewery most excited to try: I have to go with Burley Oak, I was so excited to try the Double Carrot Cake J.R.E.A.M, it did not disappoint. It was Carrot Cake in a glass. All it was missing was the cream cheese frosting on the glass.
Favorite Beer: Mallow Yallow Cali Tart from Kings Brewing Company, brewed with marshmallow, vanilla, lemon zest, passionfruit, peach, and mango. This incredible Tart Ale tasted like freshly squeezed tangerine juice. For a festival called Juicy Brews, this was the perfect beer to capture the essence of the festival.
Beer that surprised me: Maple Vanilla Copra Kai, a 7% Stout from Southern Grist Brewing Company. I didn't expect to go back for 2nds on a stout, especially on a warm day in the sun. I also loved the SMaSH the Game Pale Ale from Henhouse Brewing, brewed with Strata Hops and malts from Admiral Malting, it was clean, crisp, and pure passionfruit finish.
Constance del Rio
Brewery most excited to try: Resident Culture, I have always heard great things about them, but have never gotten the chance to try them.
Favorite Beer: Hit The Silk by Superstition Meadery, a 13% lemon vanilla coconut mead. It was so delicate and tasted exactly like a lemon bar. (Drake's Dealership was also serving lemon bars made with terpenes, they paired quite well together)
Beer that surprised me: Spy Dolphin by Dancing Gnome, I am not normally into DIPAs, but damn, this was hella juicy.
Jessica Walsh
Brewery most excited to try: Dancing Gnome, I have never had them! Also, Cloudburst and Great Notion are always great names to see on a fest lineup.
Favorite Beer: Blueberry Muffin by Great Notion, for the sole fact that it tasted exactly like my Nanie's homemade blueberry muffins, down to the sugar crumbled on top! it hit every layer of flavor. I was just so surprised how spot on it tasted. Normally you'll get nuances, but this was so in your face. I loved it!
Beer that surprised me: Honestly, the Happy Little Clouds Pilsner from Cloudburst Brewing, it was so delicious, I went back a couple of times. I was also surprised by the Spy Dolphin by Dancing Gnome, usually DIPAs are too much for me, but it was awesome.