No Comments
Ultimate 6er | Beers That Support Pet Causes for National Pet Month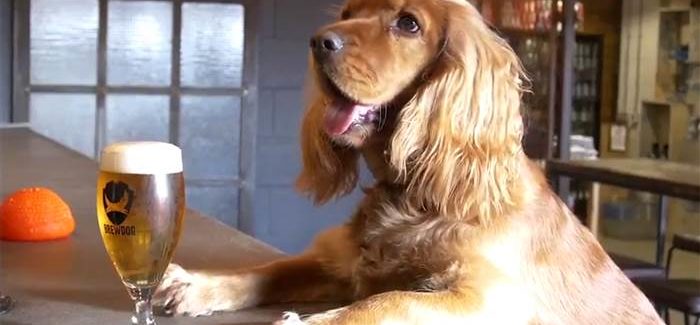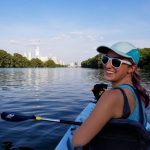 Sitting down at my local brewery the other day, I felt like something was missing. Something felt off about my presence in this crowd of trendy urban dwellers. As craft beer continues to move into the mainstream, drinkers no longer exclusively resemble bearded, tattooed hipsters. Although brewery goers continue to diversify they remain united by one trend: Fido.
Dogs have become ubiquitous at breweries. It's only right that man's best friend would keep us company during one of man's favorite hobbies. In honor of May, National Pet Month, we're featuring six beers in aid of pet-related causes from all over the United States.
Dingo Dog Brewing is a nano brewery outside of Carrboro, NC. Dingo Dog is a non-profit brewery with all proceeds going to North Carolina no-kill animal rescues. The Free Mollie English IPA is less aggressively hopped than an American IPA and is aged in oak barrels.
https://www.instagram.com/p/BuwZMUsH7Qi/?utm_source=ig_web_options_share_sheet
Located in Easton, Pennsylvania, Weyerbacher Brewery though famous for high alcohol heavy ales has mixed it up with their Last Chance IPA clocking in at a reasonable 5.9%. A portion of the proceeds go to local animal shelters. Since 2012, the sales of this IPA have raised $230,000 for homeless dogs and cats. Cheers to that!
https://www.instagram.com/p/BtLrocVAcWN/?utm_source=ig_web_options_share_sheet
PAW POWER is a 4.5% ABV Wheat Ale with black currents from Heavy Seas Beer in Baltimore. The beer is designed to be low alcohol and marketed at dog-owners with an active lifestyle. Proceeds from the beer will go to the Baltimore Animal Rescue and Care Shelter who serves over 12,000 animals each year. Why not help a good cause while enjoying a refreshing beer this summer.
https://www.instagram.com/p/BwSGGw9j0p_/?utm_source=ig_web_options_share_sheet
Texas' oldest craft brewery, Saint Arnold Brewing in Houston, Texas, is all about your four legged family member. Ale Wager is a malty brown with a hint of creaminess that is available year-round. Be sure to get enough to share with friends because one dollar from every case supports Houston-area animal rescue organizations.
https://www.instagram.com/p/BlS00yunvU4/?utm_source=ig_web_options_share_sheet
Indianapolis' Metazoa Brewing is named after the biological kingdom that contains all multicellular organism. However, 5% of all its profits tend to go to more recognizable species that we share our planet with. Metazoa Brewing supports various animal and wildlife organizations from retired greyhounds in Indianapolis to chimpanzees in Florida. If these sound like your idea of a good cause, why not enjoy a pint of their Nap In The Hammock cream ale. It shouldn't be this easy to do a good thing.
https://www.instagram.com/p/BmOncH3B3vx/?utm_source=ig_web_options_share_sheet
A seasonal grapefruit variety of their flagship West Coast IPA, Grapefruit Hop Pig is brewed by Joe Dinan an alumni of Wicked Weeds Funkatorium.  Opened in 2015 Sanctuary Brewing is located in Henderson North Carolina and dedicated brewing vegan beer and raising money for animals in need.
https://www.instagram.com/p/BwFUkGUB9MJ/?utm_source=ig_web_options_share_sheet
---