One Comment
West Sixth Brewing | West Sixth IPA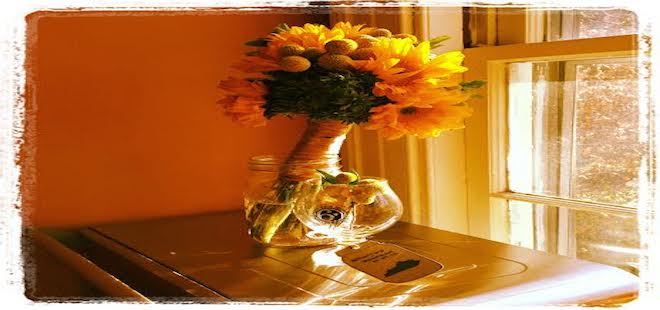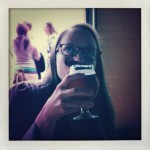 Think back to the first time you tasted a true craft beer. Better yet, think back to the first time you tasted a local craft beer: one that was created in your state, your town or perhaps even in your neighborhood. Did it have a little extra "flair" to it? Did you feel slightly partial – like you, yourself had some stake in its success? You know, kind of like in basketball, when your home team is on a winning streak and your normally lackadaisical interest in the team billows into a giant swell of pride for your hometown boys? Wait, I don't actually know what that's like because I'm a born and bred Kentucky gal; I feel that way 24/7, 365 days a year. Nonetheless, you get the idea.
For me, my first taste of locally-brewed craft beer remains one of my favorites still today, more than 2 years after the initial sip. That beer is the Inaugural West Sixth IPA from West Sixth Brewing in Lexington, KY. The explosion of hops which greeted me with that first taste still resonates and is permanently embedded in my taste buds. Its bold aroma and burst of citrus were a welcomed surprise. I was instantly in love, even more so, because I was enjoying it in the very establishment where it was made. It was a hometown product made by a hometown business, and I suddenly wanted everyone else to experience the same joy that I was.
West Sixth quickly became a go-to place for us to meet up with old friends and make new ones. We grew to be familiar faces to those behind the bar, as well as several of the owners. So much so, in fact, that after our small courthouse marriage ceremony in November of 2012, the whole crew of family and friends made their way there, to the back room we had rented and decorated for the occasion. You read that right; we had our wedding reception at the brewery. We mingled amongst the tanks, hoses and scents that helped craft the very product we were all enjoying together, as a celebration of our new union. Guests took home fluted glasses bearing the West Sixth logo, with a hand-stamped Kentucky tag attached. To this day, I take great pleasure in seeing a friend pull out one of those special glasses for drinking when we're at their home, as so many great memories are associated with them.
Even though the space where our reception was held is now crowded with more tanks for brewing, there is a sense of pride in the fact that it means our favorite place has only continued to grow since that day. Not only had we come to love it, but so had the whole town, a large portion of the state and even some from states far and away. While they now boast a selection far more diversified than just their flagship IPA, it was that beer that initially drew me into the craft beer world and into the family that is West Sixth Brewing. A taste of that IPA takes me back to a time and place where many new paths in my life were just beginning; it tells its own story. That is my hope for you as well: that while we're all along on this ride of the rapidly growing craft beer scene, that you, too, can look back and pinpoint your very first favorite. A favorite that connects to more than "the new thing", the Facebook shares and likes, the retweets – something that you remember tasting for the very first time, discovering the place it was actually made in and meeting the folks who put their hearts into creating that beer. Not only does it mean something to them, but they hope from its inception that someday, consumers like you and I will come to cherish it just as much as they do. They hope that their creation will be something we'll personally connect to on a much deeper, more intimate level.