One Comment
7 Weird Beer Names from California Breweries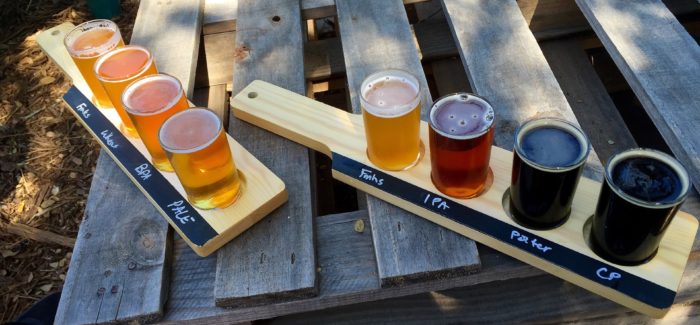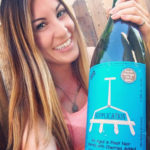 Names are a very important part of every culture and we use names within language to communicate, categorize and understand. It's how we relate to one another or a subject matter. Keeping this in mind, I would argue that naming beer is not only an art form, but is as equally important as the naming of a brewery. Breweries are almost solely represented by their beers across social media now. Fans showcase their favorite pints, can designs, and bottles on their pages spreading their love for their favorite breweries. Many times the beer is the first exposure someone has to a brewery they haven't heard of before.
So what exactly goes into naming in the beer world? Some beer names are derived from the style of beer, some take a creative twist or play of words, while others are just plain fun and showcase the humor that occurs within the brewery.
With all the amazing beer names out there, I wanted to focus on some weird and funny names specific to California beers. What better way to offer a tribute to the breweries and their sense of humor than getting it straight from the source? These seven breweries provided a little insight as to how their beers got their name.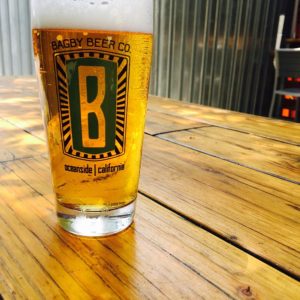 Bagby Beer Company is located in Oceanside, California and is home to Struggle Bus. Struggle Bus is an extra pale ale brewed primarily with cascade hops. It is very light and crisp on the palate, with some really nice hop aromas and flavors.
"The name…for most people when they hear "struggle bus" they immediately know what it means. It can refer to having a bad day or to being hungover or anything else that is disabling your ability to function normally – depending how rough you are, you can be riding the struggle bus, or driving it! We like to say it is a perfect hangover beer, as a 'hair of the dog' – have a Struggle Bus to make it right. We first heard this phrase from our friend Melanie Pierce, a big craft beer fan and a close friend of ours. As soon as we had the right beer to match the name, we went for it. We've been making it for 2+ years now, " Dande Bagby – Owner
---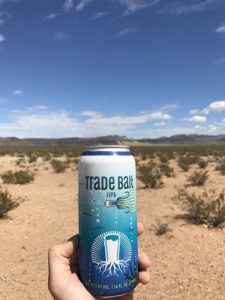 If you've been in the beer world for awhile, you might be familiar with trading. Some beers are nearly impossible to get unless you trade for them. Having beer buddies located in different places around the world allows you to set up trades to try beers from those areas. Going along with this theme of beer trading, Burgeon Beer Company in Carlsbad, California named their latest beer Trade Bait. It is a New England style hazy IIPA hopped with Mosaic, Vic Secret and Simcoe.
"We came up with the name when we saw everyone trading our beer all over the country. We thought it would be funny to come up with a beer to use as bait for beer traders," Matthew Zirpolo – Co-Owner / President
---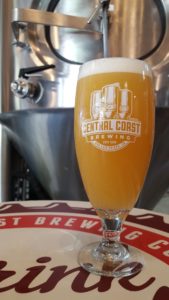 D.W.I.L.F.T. or Don't Wait In Line For This is found at Central Coast Brewing in San Luis Obispo, California. This hazy double IPA is a bitter, moderately strong American pale ale that uses its clean, supporting malt to showcase its hop character.
"As I'm sure you can see, we have a pretty fun time naming our beers.  D.W.I.L.F.T. came about as a tongue-in-cheek reference to the fact that I think waiting in line for 5 hours to buy a couple 4 packs is ridiculous.  The acronym stands for "Don't Wait in Line for This" – a bit self-deprecating but the fact that the acronym actually made a word you can pronounce was funny enough for me to roll with it.  The beer is a New England style Double IPA brewed with Ella, Mosaic and Citra hops.  We just had our first can release, which we sold entirely through Eventbrite so our customers wouldn't have to endure waiting in any lines.  Although, we joked in-house that it would be kind of funny to release DWILFT at the brewery with no Eventbrite link so people had to wait in line…because, you know…we are terrible people," Brendan Gough – Head Brewer
---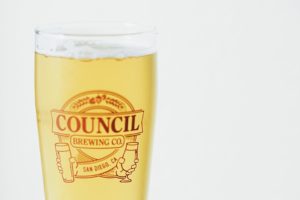 Questionable Advice can be enjoyed at Council Brewing Company in San Diego, California. It is an India Pale Ale dry-hopped with Citra and Nelson Hops. Coming in at 6.7% ABV, this American IPA has citrus and tropical fruit notes with a light malt base.
"We have a brainstorm board in the office where staff can add fun names for upcoming beers. Questionable Advice was added following our session IPA, Good Advice, and triple IPA, Bad Advice. While sitting at the bar and looking up at the tap list, one of our owners Curtis and beertender, Terence were discussing a good name for our upcoming IPA when Terence exclaimed, "Well… we've got Good Advice and Bad Advice, why not Questionable Advice?" It seemed like a fitting addition to our IPA list. Guests have fun ordering this beer and often request "Questionable Advice" from our beertenders," Kelsey – Office Manager
---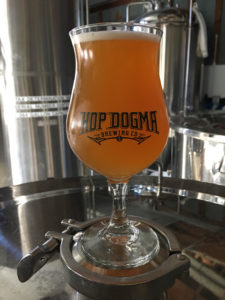 Complicated Passwords is a kettle-sour beer conditioned with peaches. When I first came across this beer name from Hop Dogma Brewing Company in El Granada, California I had to know the story. Many of us can relate to creating bullet-proof passwords at work.
"The name was inspired by one of our partners who's determination to never be hacked and paranoid password creation can some times frustrate his fellow employees. We were playfully poking a bit of fun at him. Especially when there are like twenty different uppercase, lowercase, numerical, hieroglyphic, cuneiform, etc symbols each time. It's really out of control, but we laugh about it and it probably is for the best," Dan Littlefield – Co-Owner
---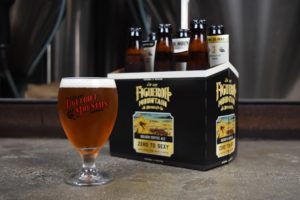 Zero to Sexy is a Golden Mocha Ale brewed at Figueroa Mountain Brewing Company in Buellton, California. Blending together flavors like coffee and chocolate, it is hopped with Northern Brewer and East Kent Goldings.
"The name Zero to Sexy has a double meaning.  The first was a joke friends of mine in college had when one of us drank just a little too much. We would say they went from "Zero to Sexy". The other is seeing this beer without smelling or tasting it. It leads you to think it is just some IPA or pale ale, but once you get closer it reveals it's sexy nature,' Kevin Ashford – Head Brewer
---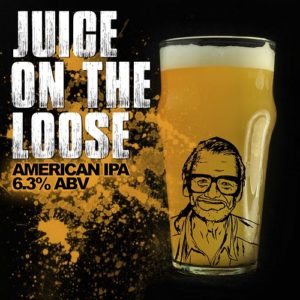 You can find an American IPA called Juice on the Loose at Phantom Carriage. It is a wheated IPA hopped intensely and repeatedly with Hallertau Blanc and Azacca. The nose is a unique pairing of white wine grapes and tropical fruits with a distinctive pineappley note that translates over into the flavor.
"The name is a dual inspiration by the "O.J. Simpson: Juice on the Loose" (1974) documentary originally produced by the late great George Romero. Ironically the most recent news of O.J.'s parole was announced the same day this beer was kegged off," Tori Stiles – Creative / Marketing Director
---