One Comment
Fire Maker | Chattahooch-Tea Southeastern IPA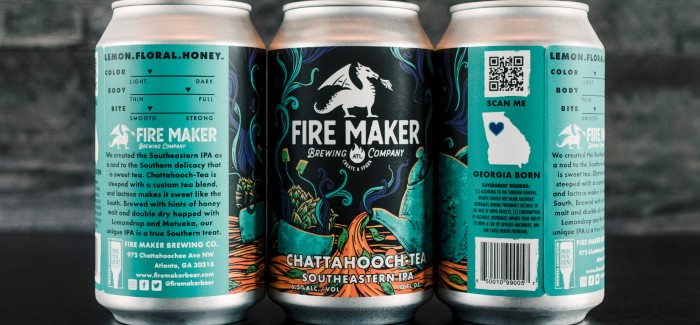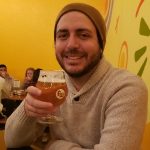 Fire Maker Brewing Co. has been creating a spark in Atlanta, Georgia, over the past year. They opened their doors last year in the middle of the pandemic, but that didn't stop them from lighting up the Georgia brewing scene. If they weren't already on your radar, USA Today ranking them the #2 best new brewery in America should have tipped you off that things are heating up at Fire Maker Brewing Co. Thankfully their Head Brewer, Tyler Cox, created Chattahooch-Tea Southeastern IPA, a sweet tea-inspired Hazy IPA, to help cool you down.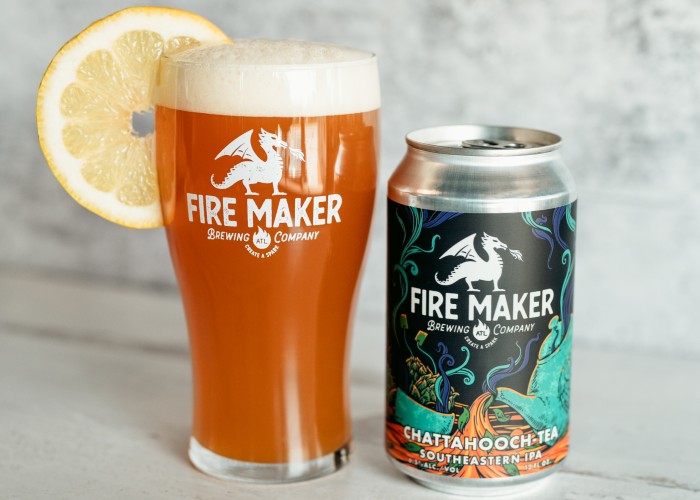 Origins Way Down Yonder
Chattahooch-Tea Southeastern IPA borrows its namesake from the famous Chattahoochee River and the avenue on which the brewery is located. According to Cox, "The Chattahoochee River runs over 400 miles from northern Georgia, down around Atlanta and through its suburbs, and into Chattahoochee, Florida. It starts in the Blue Ridge Mountains, and intersects with the Appalachian Trail. It runs along the Georgia/Alabama and Georgia/Florida borders. It's a well-known river to anyone down South, helped in large part by the famous Alan Jackson song, "Chattahoochee." I don't think it's possible to grow up in the South without hearing it so often that you learn the song by heart."
According to their website, "A Fire Maker is someone who playfully embraces life and creates a spark in the world." Being a Southern brewery committed to that ideal, it was only natural for them to take the lead on establishing an identity for a Southeastern IPA sub-style. In order to do that they not only needed to make a great beer, but also conceive of a beer distinctive enough to stand out in the current, complex beer market.
Create a Spark: The Southeastern IPA
On this particular style, Cox elaborated, "We wanted to market a Southeastern IPA, but we weren't sure what exactly that was. Hazies are credited as a New England thing. Bright, bitter, and dank suggests West Coast. An amalgam of West Coast and New England seems ubiquitous to all states. If you get too weird, it won't sell. So what is distinctively Southeastern?
"We tossed around many ideas before settling on something that we felt was an intrinsic part of the (culinary) culture down South–sweet tea," Cox continued. "We couldn't find any reference to a sweet tea beer anywhere. Since I had a good amount of experience brewing with tea, we were confident we could make a beer that had the feel of sweet tea but was still obviously a beer. It's a tough assignment, and I constantly tinker with the recipe, but I believe the beer is just about exactly what we pictured the Southeastern IPA to be."
The end result is a unique, delicious beer worthy of setting the standard for Southeastern IPA. Cox also added, "We hope to see other breweries begin brewing Southeastern IPAs. There's a lot of room for creativity when playing with tea. Every tea type has its own distinctive flavors. As a result you can use a variety of fun hops, malts and yeasts to complement these teas. Much like hops, you can blend different types of tea for new flavors." Based on the success of Chattahooch-Tea IPA in the Georgia market and the potential of tea as an ingredient in beer, it's fair to predict more entries in the Southeastern IPA category.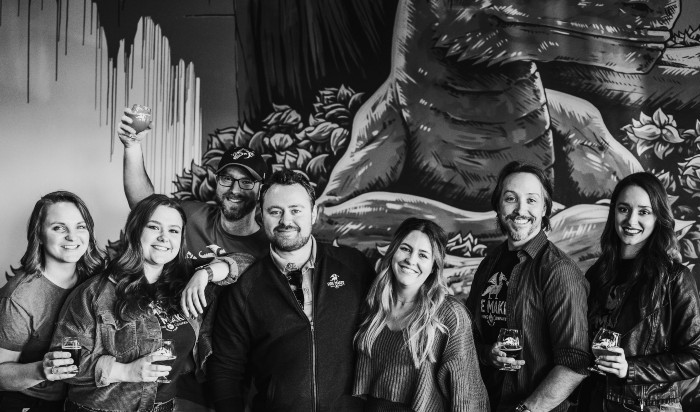 It's Tea Time Somewhere
At first glance, Chattahooch-Tea's 6.5% ABV, medium level of perceived bitterness, English Ale yeast and use of lactose sound like many other hazy/juicy IPAs. But if you can look past the haze, you will find the ingredients that make this IPA unique to its location and culture. Along with the commonly used Pale base malt, they utilized Carapils and Honey Malt. The Carapils contributes body and head retention. The Honey Malt predictably adds a sweet, honey character. The Lemondrop and Motueka hops, while not completely foreign to hazy IPAs, have been thoughtfully selected to bring an accent of lemon to the flavor profile.
Perhaps the most distinguishing ingredient used is their proprietary blend of black and green teas. All of these ingredients come together to recreate the collective, Southern flavor memory of drinking thirst quenching sweet tea with lemon in the summer heat. Cox suggests, "Chattahooch-Tea as a porch drinker and grill sidekick. But I take it with me when I hike and play disc golf, too, just as I would sweet tea." We here at PorchDrinking like the sound of that, and we know a thing or two about drinking on porches.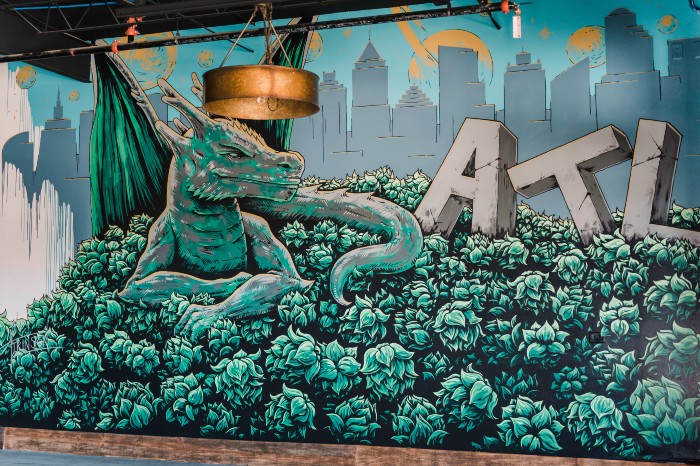 Boiler Rooms & Dragons
Jordan Atkinson's portfolio includes attractive, eye grabbing artwork and design for the brewing industry. His work for Fire Maker is no exception. He designed most of Fire Maker's labels including the Chattahooch-Tea IPA label. He also painted two large, impressive murals featuring dragons at the Fire Maker brewery. In regard to the dragon motif Cox revealed, "Rumor has it the brewery was built upon an ancient dragon's lair. We hear the rumblings of the dragon in our boiler room daily, but the dragon disappears by the time we find the confidence to open the boiler room door."
How and Where to Get It
As one of Fire Maker's core brands, Chattahooch-Tea IPA is available year-round at their brewery. You can purchase in 16 ounce pub glasses or 10 ounce tulips. It is also available to-go in six-packs or 32 ounce crowlers. They currently distribute only to Georgia, but also offer direct to consumer sales to Virginia and North Dakota. If you live in those states, you can order on their website and they will ship it directly to you.
Regarding their Georgia distribution, you will be able to find their flagship brands–Hazed and Blazed Hazy IPA, Perfect Match IPA and Way Down Yonder Leisure Lager–in the northern half of Georgia. Also, be on the lookout for special releases of Chattahooch-Tea IPA and other Fire Maker beers in that same distribution territory. So, go ahead, and create a spark. Make a fire, conquer your dragon-sized fear and reward yourself with a Chattahooch-Tea Southeastern IPA.
All images provided by Fire Maker Brewing Co.
---