No Comments
Ultimate 6er | Beers Homebrewers Replicate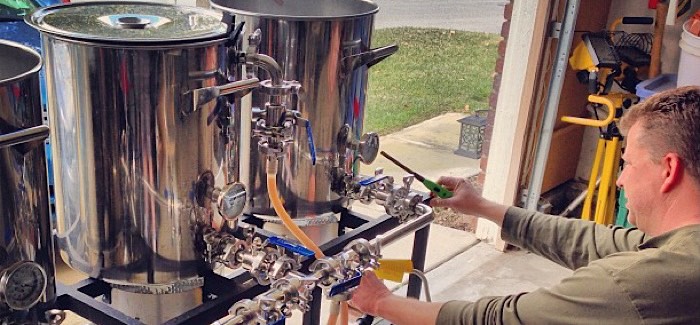 What prompts a beer drinker into becoming a homebrewer is each owns journey. Maybe they think it will be cheaper, but who are they kidding. Maybe it's to test their abilities. Regardless of why they started, it's almost guaranteed that the specific beer propelled them deeper into the world of homebrewing.
It's not about making it better than the brewery. Why would someone brew a beer they didn't like in the first place. More often it's about testing their skill at replicating the flavors, color and body. Or possibly it's about trying to create a copy of a hard-to-get beer. As a homebrewer dives deeper into the "Googlesphere" they will find many infamous "clone" recipes. Of course, you will find 10 versions of the same clone recipe all touting to be the real version, "Hey, I got this recipe direct from the brewer."
As homebrewing grew in popularity right along with the craft beer boom, the desire to brew beers that closer resembled the ones they were buying at their local brewery grew as well.
In this Ultimate 6-er, we have six beers that many homebrewers have tried to replicate.
Here is a beer that ignites an argument of the best IPA, If not the best beer of all time. Regardless of which side you are on, this beer is iconic and without a doubt a beer that many breweries have tried to replicate. Being so well regarded and difficult to find, what homebrewer wouldn't want to make their own version of this incredible beer.
View this post on Instagram
---
This beer has its origins in homebrewing. During its peak, it was considered one of the top IPAs. The common belief was that this beer recipe changed as new hops were made available to breweries. This is most surely common practice with all breweries, it created a lot of conversations about the original recipe and if the new versions hold up.
View this post on Instagram
---
No brainer! If one beer defines the passion of brewing and homebrewing, it's got to be this one. The recipe has been made available and is fairly basic. As simple as it might be, it makes it that more challenging to recreate.
View this post on Instagram
---
A classic beer! Even if Saison is not the brewer's go-to beer style, this is a beer that has challenged many a homebrewer. Picking the right yeast and fermenting at the right temperature are two challenges many a homebrewer has dealt with in trying to recreate this beer.
View this post on Instagram
---
3 Floyds | Gumballhead Pale Ale
3 Floyd's beer, what else can one say. They made it cool to drink a hoppy wheat ale, and even cooler to brew your own. Being that this beer is tough to get, makes it even more desirable to brew at home.
View this post on Instagram
---
The beer is responsible for bringing the hazy beer style to the world. Love them or not, homebrewers have been working to recreate this beer at home for almost as long as it has been brewed.
View this post on Instagram
Cheers to homebrewers and the beers that inspired them.
Feature image courtesy of John Holzer. 
---