No Comments
Sufferfest Beer Company | FKT Pale Ale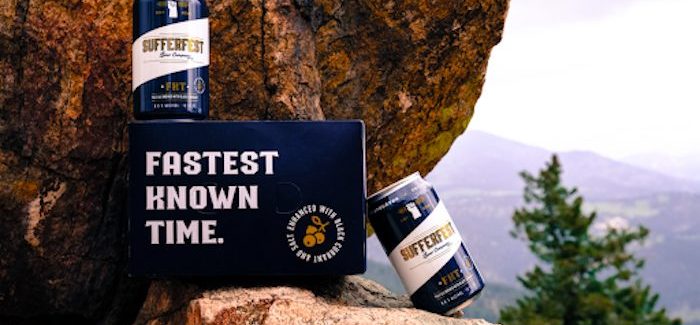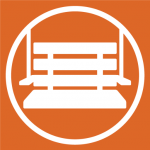 The Rocky Mountains have been in existence long before humans traveled the range's treacherous trails for the newest camping spot or adventurous hike. They invite a sense of tranquility and appreciation, and provide a home to countless species such as bighorn sheep, mountain lions, and the yellow-bellied marmot. The Colorado cutthroat trout thrives in the cold rivers of the Rockies, while birds such as the White-tailed Ptarmigan, Mountain Chickadee, and Pygmy Nuthatch perch among the trees. Yes, this a a beer showcase, but it's important to set the scene when discussing FTK Pale Ale from Chico, California-based Sufferfest Beer Company.

On Wednesday, August 5th, local Colorado legend and ultramarathon runner Courtney Dauwalter began a journey that was over three years in the making. Determined to set a new trail record for distance running, Dauwalter was ready to tackle the 486-mile Colorado Trail, which begins in Durango, Colorado, and finishes near Denver.
With nearly every event cancelled this year because of Covid-19, the run came at a time when Dauwalter could exhibit her extraordinary strength and tenacity. The Colorado Trail travels through six wilderness areas, eight mountain ranges, and has over 90,000 feet of elevation gain. First conceived in 1974, the trail was finished in the late 80s, and has since been part of countless epic treks. The current fastest known time (FKT) was completed by Bryan Williams in 2017, with a time of eight days and thirty minutes.
Unsurprisingly, a woman as epic as Dauwalter is sponsored by some rad companies. Enter Sufferfest Beer Co. With a name suited for those who are not afraid to push their bodies to the brink to achieve their goals, Sufferfest is made for ultramarathoners and the most adventurous among us. But for those who simply want to relax on the porch on a warm August afternoon, Sufferfest's beers can be just the ticket—and they often contain less calories and carbs than many craft beers.
FTK Pale Ale was made for those finish line moments when the pain is excruciating but the satisfaction of completion is at an all-time high. Additions of salt and black currant kick up the flavor profile while imparting a refreshing mouthfeel. The salt balances the full body and enhances the post-run hydration, while tart black currants tone down the saltiness. The beer's reddish color is reminiscent of the glow on a runner as they cross the finish line after months of hard intense training. FTK is thoughtfully concocted rejuvenation in a can.
Five days into the Colorado Trail run, Courtney Dauwalter was on pace to set a new trail record when the completely unexpected happened: Heavy wheezing led her team to take her into the emergency room in Leadville, where she was diagnosed with acute bronchitis. Although Dauwalter's run was cut short, her determination and hard work was (and is) worthy of celebration. Accomplishments to date include a win at the difficult Western States (100 miles) and the super-intense Moab 240 (240 miles). The future is sure to hold more mind-boggling adventurous feats,
and when Dauwalter crosses that next finish line, a can of Sufferfest FKT Pale Ale will be waiting.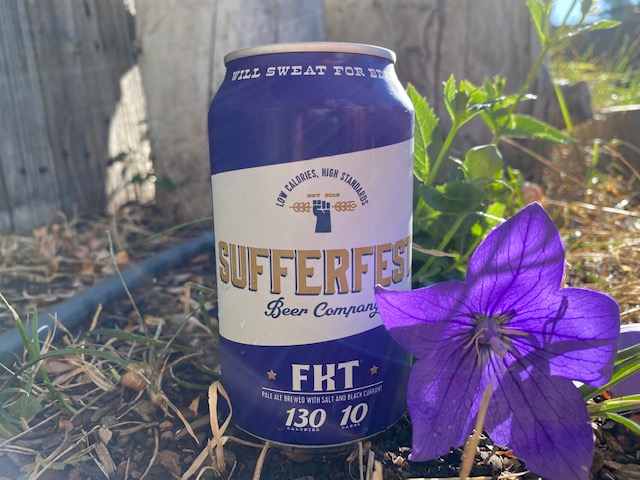 Featured photo credit: Sufferfest Beer Company
---