No Comments
Capitol Creek Brewery is Colorado's Best Kept Mountain Town Secret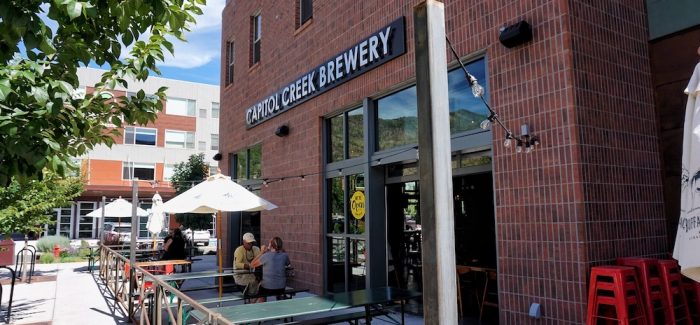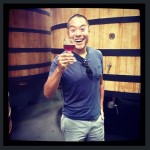 Part of what makes the state of Colorado so special is that a short drive outside of the city can lead you on an adventure through altitude defying mountain ranges, desert-like sand dunes, lush rolling green plains, and arid rocky traverses. Such is the case with Colorado's Roaring Fork Valley, where a drive through its snaking canyons that have been carved out over time by a swift and serpentine river that shares the name, has created one of the state's most picturesque regions.
Nearby towns like Glenwood Springs, Aspen, and Basalt have long reaped the benefit of the area's natural wealth of outdoor tourism opportunities, but over the past five years, the region has also been blessed with a burgeoning beer scene. And while the area was first put on the map by Casey Brewing & Blending, whose work with mixed-culture Farmhouse and Sour Ales has gained national acclaim and recognition, another riser in the region is quietly becoming a can't miss destination just down the road.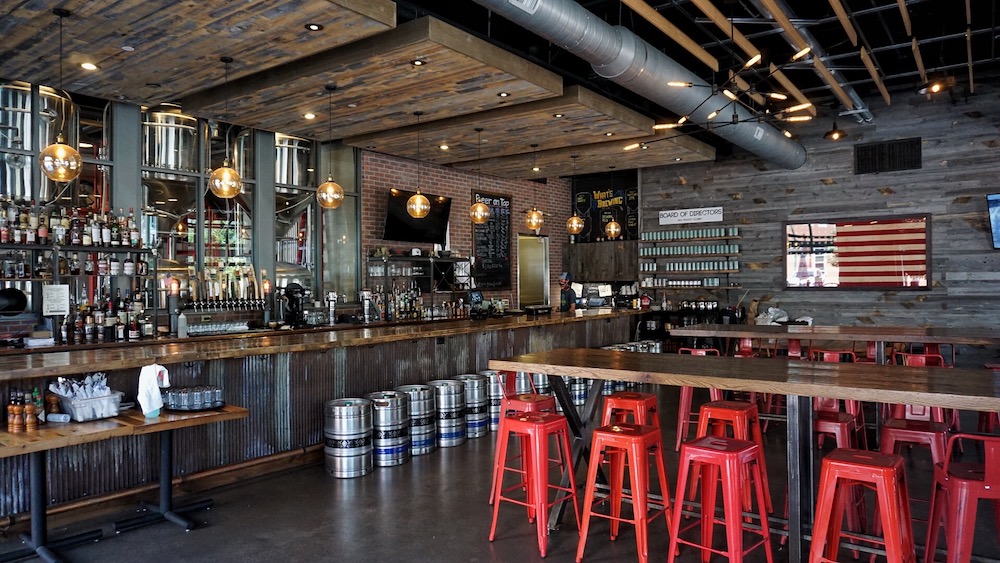 Capitol Creek Brewery in Basalt, CO, is quickly becoming one of the best young breweries in the state. Opened in 2017 by Bill Johnson, who also owns Aspen Public House, the brewery's name pays homage to Capitol Peak, the 14er that serves as the brewpub's backdrop, as well as the eponymous creek that runs from it. As part of his first foray into owning a brewery, Johnson tapped Jerod Day, to head brewing operations. Day previously gained professional brewing experiencing working for nearby Roaring Fork Brewing and after a short stint in Wyoming jumped at the opportunity to return home.
"I wanted to come back to the Valley, but also be a part of something special that's local to the area," explained Day. "Basalt didn't have a brewery at the time and Willits Town Center (the shopping development where Capitol Creek is located) is an up and coming area. I relished being part of a brewpub where I could experiment with culinary-inspired ingredients and Bill gave me free rein to brew what I wanted, have fun, and learn how to brew a bunch of different styles."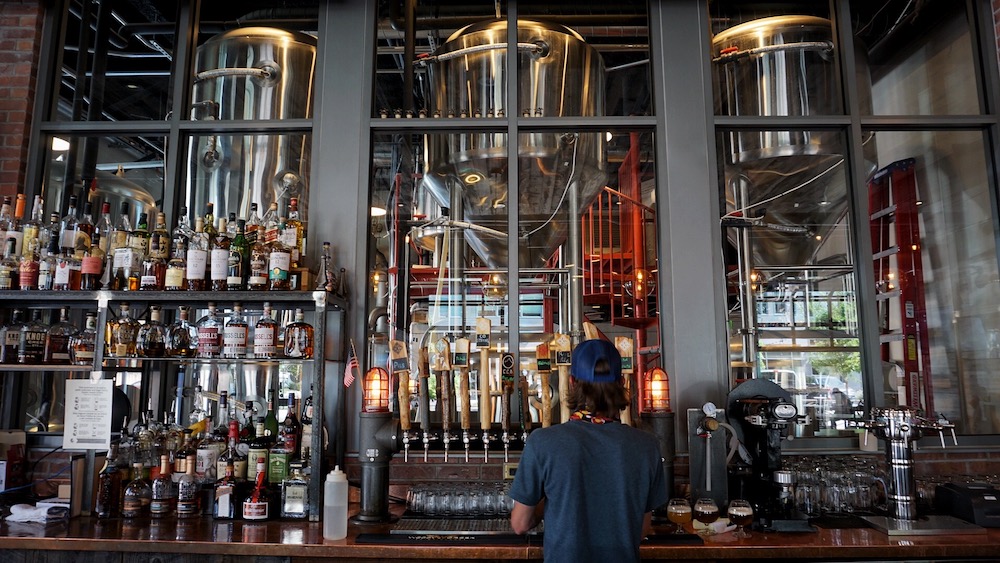 Under Day's leadership Capitol Creek has honed in on a well-crafted portfolio which includes a diversity of Lagers, hop-forward beers, and pastry inspired adjunct infused beers, all proficiently executed. 
"We aim to make good beer, good clean beer," said Day. "If we can do it without off-flavors I'm completely happy." 
This philosophical approach, as well as a recent renewal of interest in craft Lagers has inspired Capitol Creek's clean, stylistically minded Lager series, which is anchored by the crowd favorite, Beautiful House Mexican Lager. Brewed with Pilsen malt, flaked corn, crystal malt, and Sorachi Ace hops, Beautiful House is brilliantly crisp, with a soft somewhat creamy finish, built with corn-forward backbone, and easily joins the top entries of that style throughout the state.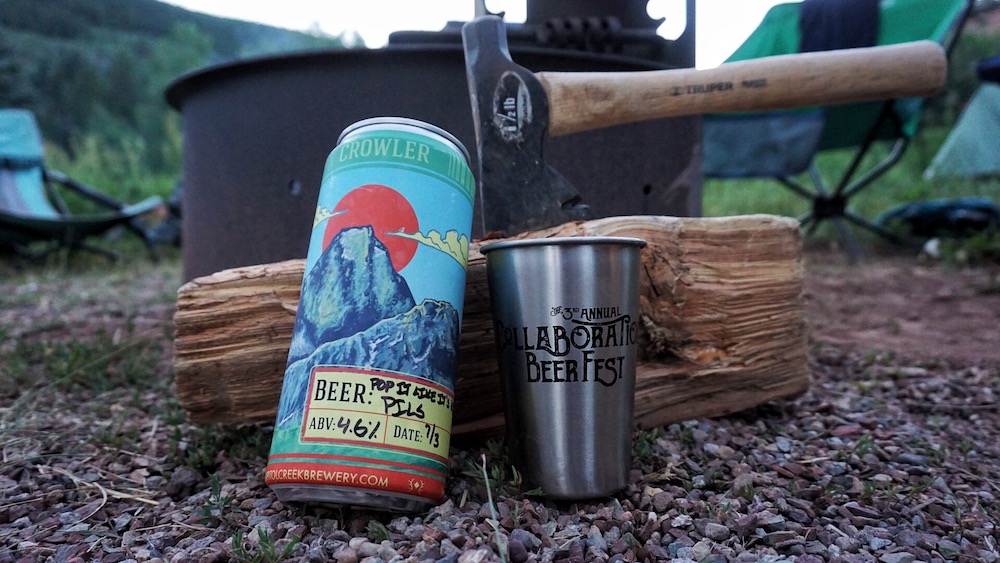 But Capitol Creek is not just a one-hit-wonder, their flagship Bighorn Czech-style Pilsner also succeeds in carrying the Lager banner as well, something that assistant brewer Travis Gardner attributes to the willingness to let the beer say when it's ready. 
"We don't like to be behind, so we make the time to do things right," said Gardner. "We let our Lagers lager, so if it means we don't always have our Mexican Lager on tap even though everyone asks for it, then sometimes it has to be that way."
Meanwhile, there's also no drop off when it comes to hop-forward beers like Green Drake IPA and RFG, their Hazy IPA. While RFG has continually been tweaked over time, its current iteration blends a beautiful combination of hops consisting of Cashmere, Denali, Ekuano, Eldorado, and Amarillo to accomplish a beautiful complexity of flavors that goes beyond just the rehashed allusion of tropical fruit notes, into something with more nuance and balance. 
And while the beer industry as a whole has at times strayed from its founding ideals of community and collaboration in recent years, those same values seem to have been preserved within the Roaring Fork Valley brewing community. Now made up of Glenwood Brewpub, Casey Brewing & Blending, Ball Brewing, Carbondale Beerworks, Idylwilde Brewing, Aspen Brewing, Roaring Fork Brewing and Capitol Creek Brewery, both Day and Gardner continuously cite their local peers as mentors and driving forces in their professional growth.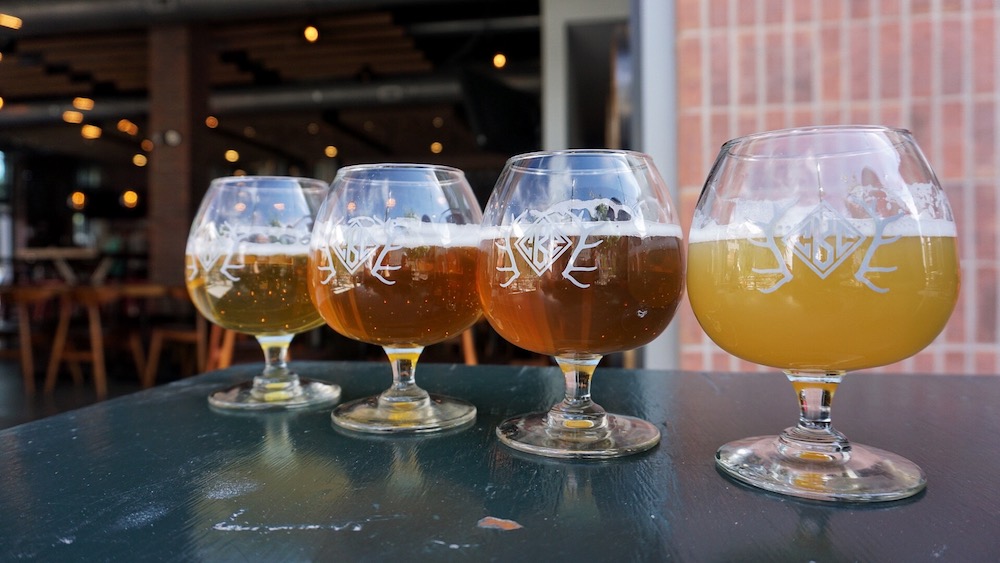 "The Valley is a very special place," said Day. "People will make fun of the town of Aspen and what it is, and sure it can be that way, but there's also a local community that lives and works up here." 
"We all know each other (all the breweries in the valley), we all share stuff, we're all friends and it's our own little community," continued Day. "It's far enough away from Denver, so people have to want to make the trip up here, it's a destination."
In addition to the inspired beer program, Capitol Creek also offers a comparable bar and dining menu which includes authentic curry dishes and a more advanced take on classic bar fare, all worth exploring as well.
---