No Comments
Troegs Independent Brewing | Apricot Farmette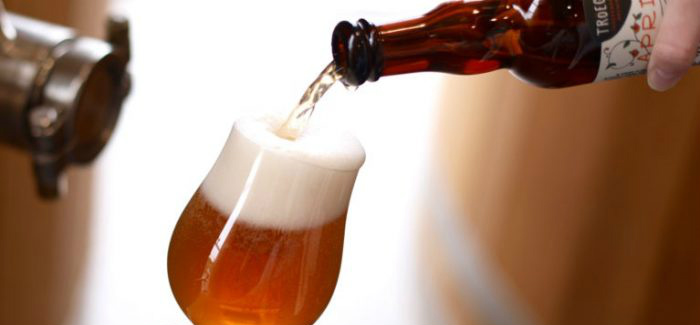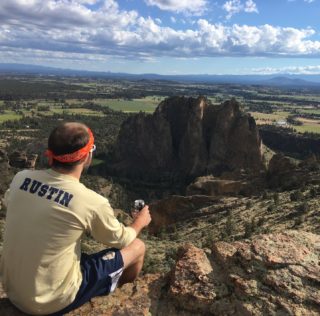 Hershey, Pennsylvania, is more than just The Sweetest Place on Earth! Beyond the chocolate bars, the town is also home to the 27th largest craft brewery in the U.S. based on beer sales volume. This brewery, Troegs Independent Brewing, has been around since the late nineties. Throughout the years, they have created a variety of beers including lip-puckering wild ales like Apricot Farmette.
A Lesson in Flemish
Where does the name Troegs come from? Well when you take the last name of the founding brothers, Trogner, and combine it with the Flemish word "kroeg," which means pub, you get Troegs. Since selling their first pint in the summer of 1997, the Trogner brothers have continued to create a portfolio that stretches across all styles of beer. From their year-round offering Troegenator to their holiday favorite Mad Elf, they basically have a beer for every personal preference their customers have.
The Splinter Series
Now, let's focus on one beer in particular, one that's a part of their Splinter Series. This series takes an already standard creation that Troegs brews and develops it even further by placing the once traditional beer into an oak barrel to age a little longer. In some cases, like with their Apricot Farmette, they will add fruit as well as wild yeast to these beers for a little extra something to the flavor profile.
https://www.instagram.com/p/BwPf0glhxF8/
Take a Sip on the Wild Side
Apricot Farmette does a great job at balancing a lot of intense flavors. You immediately can taste the natural sweetness from the apricots and peaches that they locally source from a Pennsylvanian orchard.
A welcoming bit of acidity is supplied from the French and Hungarian red wine barrels that this Saison sits in. These barrels also give the beer an undertone of earthy oak characteristics. A refreshingly funky tang and tartness it provided by the Brettanomyces and Lactobacillus yeast.
Satisfy your sweet tooth over at Hershey's Chocolate World or work up your thirst riding the roller coasters at Hershey Park. Then make the short drive down Hersheypark Drive to Troegs and end the day with their Apricot Farmette!
---