No Comments
Hooplagers Combines Pool Party, Elite Lagers, Ultimate Fest Experience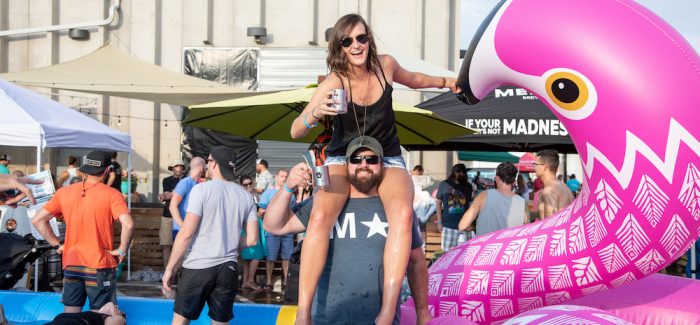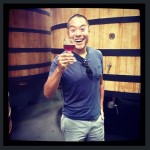 I'm not going to lie, most beer festivals today often leave me a bit uninspired. Unless you're pulling a big time lineup of breweries and beers, have tied in a significant giving component, or have found a way to create a truly special festival-going experience, then its most likely just another cookie cutter beer fest that can be replicated anywhere across the country.
This Saturday, Wibby Brewing's Hooplagers: Lager-exculsive Beer Fest will once again set the bar for what all beer fests can strive to achieve. Despite being located in a land-locked state, Hooplagers gives attendees the opportunity to be served beer while floating in a pool with massive inflatable flamingos, or sample from some of the best Pilsners, Helles' and Kellerbiers in the country on an artificial beach in the middle of Colorado.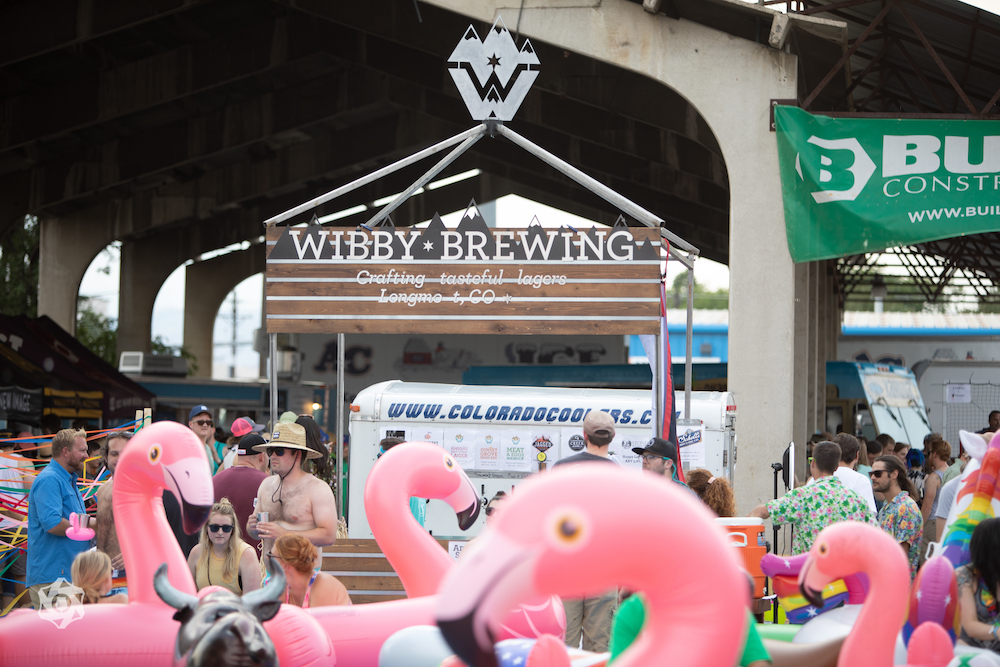 Originally named Lagers for Lumbers, a fundraiser for Habitat for Humanity's Hops for Homes campaign, Hooplagers, (named for it being a Lager Hoopla) has since evolved from just a handful of local breweries in 2015, to a full blown spectacle featuring some of the country's best Lager producers.
Throughout his brewing career, Wibby co-founder, Ryan Wibby, has gained notoriety for his focus on Lager beers with experience at Ithaca Beer, Deschutes, Flying Fish, Iron Hill where he won multiple GABF medals, and VLB in Berlin. Wibby noted, "This was an idea I have had for a long time from when I would attend beer fests as a young, green craft brewer."  "In those days, disappointingly most breweries would only be pouring 1 Lager if any at all during those festivals. It became a dream of mine to throw a beer festival where you could only drink great Lager bier."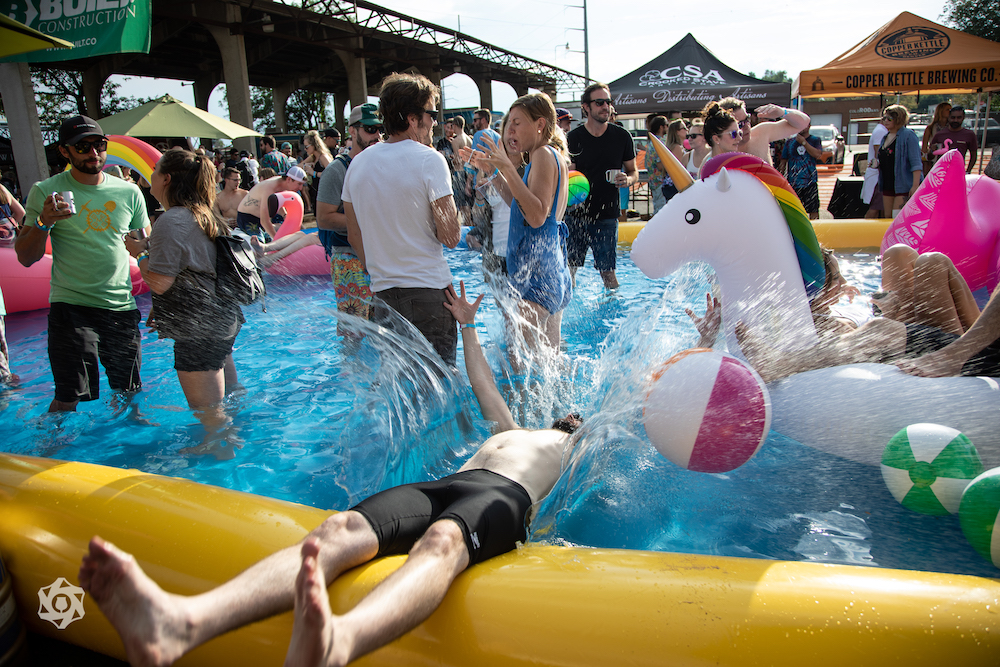 With a little help from wife Robin Wibby, who spent time previously working as a trail guide for a company who stressed the importance of detail and service, Hooplagers has continued to add small touches each year to become one of the country's best festival-going experiences.
Getting to the festival is easy with trolley rides from BrewHop Trolley from multiple points throughout Denver and Wheat Ridge. Upon arrival, attendees will have immediate access to beers in their queue line while waiting to enter the festival, additionally VIP ticket holder will have shaded seating, specialty pours, and commemorative mugs. Beach and poolside amenities also include towels handed out on-site, hammocks, lawn chairs, bean bags, flabongos, a steel drum band, all to transport festival goers to the ultimate relaxation zone. The event will also feature bobbing for hot dogs, inflatable pool races and more. And if the heat ends up becoming too blistery, Wibby also has an air conditioned taproom awaiting featuring a silent disco, arcade and bubbles.
Proceeds from the 2019 Hooplagers will benefit a number of non-profit partners, and it will also serve as a food drive so attendees are encouraged to bring a non-perishable food item to donate.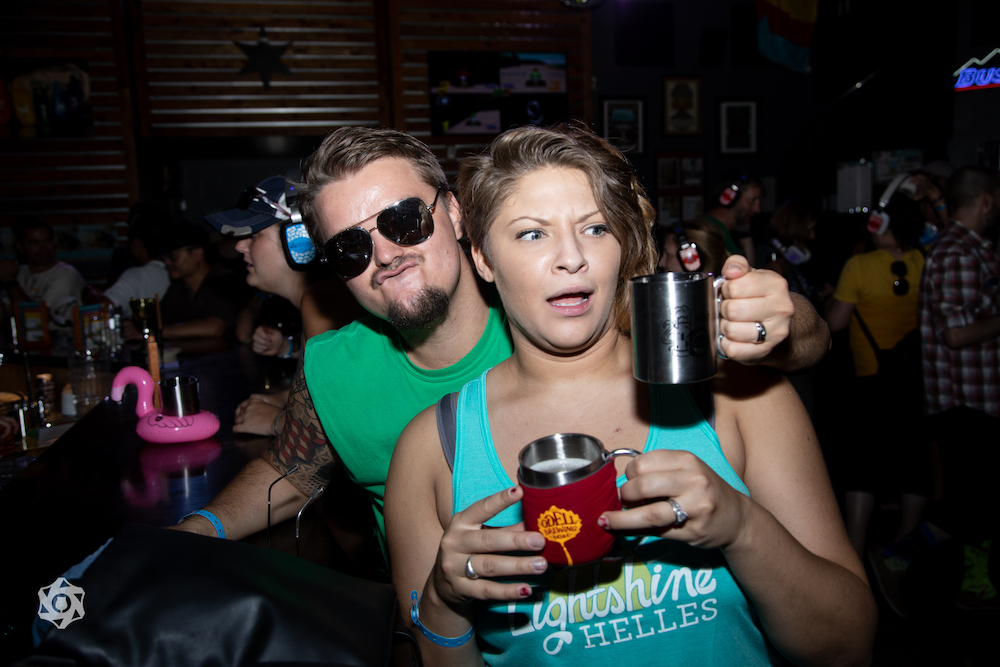 But at its core Hooplagers is still squarely focused on high quality beer. This year's event taking place from 12-5pm at Wibby Brewing, 209 Emery Street, Longmont, CO, will feature big name Lager titans like August Schell, who will be bringing a two and a half year aged Berliner Weisse brewed with Lager yeast, as well as the renowned Bierstadt Lagerhaus who put Denver on the Lager map with their iconic Slow Pour Pils, Chuckanut Brewery who's owners Mari and Will Kemper first met in Boulder will also be on hand pouring their award-winning Pilsner and Vienna Lager. Additionally host brewery, Wibby, will be serving up 18 of their own Lagers to add to the mix.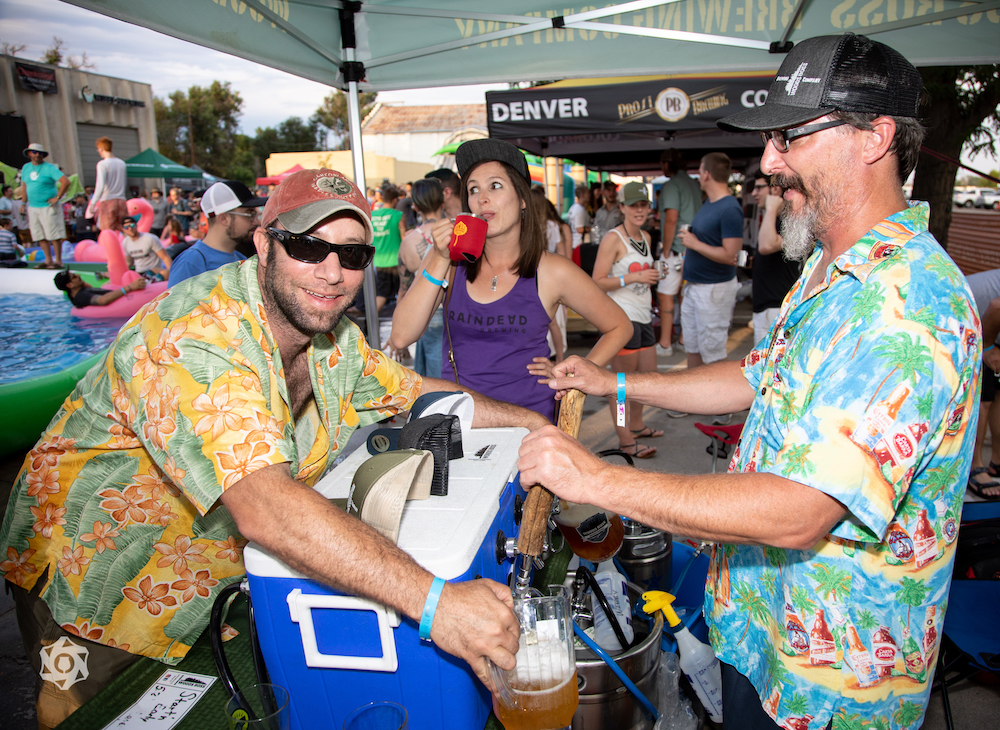 Check out the Pour List for the 2019 Hooplagers Beer Fest
| Brewery | Beer Name | Style |
| --- | --- | --- |
| 4 Noses Brewing Company | Perfect Drift | German Pilsner |
| August Shell Brewing Company | Grainbelt Premium | American Lager |
| August Shell Brewing Company | Keller Pils | Kellerbier |
| August Shell Brewing Company | Fort Road Helles | Helles |
| August Shell Brewing Company | Sangria Lager | American Amber Lager |
| August Shell Brewing Company | Noble Star Collection: Apparent Horizon | Berliner Weisse Lager |
| Avery Brewing | The Kaiser Imperial Oktoberfest | Märzen |
| Baere Brewing | Hop About Lager | American Lager |
| Bierstadt Lagerhaus | Slow Pour Pils | German Pilsner |
| Bierstadt Lagerhaus | Dunkel | Munich Dunkel |
| Blue Tile Brewing | Big Boys Light | American Lager |
| Blue Tile Brewing | Punk is Dead | India Pale Lager |
| Bootstrap Brewing | Czech Mate | Czech Pilsner |
| Boulevard Brewing | Ginger Lemon Radler | Radler |
| Boulder Beer | Gender Fluid Lager | German Pilsner |
| Brix Brewhouse | Greeley Beer | Pilsner |
| Burns Family Artisan Ales | Thomasina's Testament | Pilsner |
| Cannonball Creek Brewing Company | Let's Talk About Mex | Mexican Lager |
| Cellar West Artisan Ales | Kneebone Pils | German Pilsner |
| Chuckanut Brewery & Kitchen | Pilsner | Pilsner |
| Chuckanut Brewery & Kitchen | Vienna Lager | Vienna Lager |
| Crooked Stave Artisan Beer Project | Von Pilsner | Kellerbier |
| Crux Fermentation Project | Crux Pils | German Pilsner |
| Deschutes Brewery | Da Shootz! | Pilsner |
| Front Range Brewing | Piney Ridge Dunkel | Munich Dunkel |
| Front Range Brewing | St. Nigel's Doppelbock | Doppelbock |
| Green Mountain Beer Company | Kellerman Pilsner | Czech Pilsner |
| Green Mountain Beer Company | Dunklen Helm | Schwarzbier |
| Green Mountain Beer Company | Shiprock Red | Red Lager |
| Green Mountain Beer Company | Marzen Amber Lager | Märzen |
| Grimm Brothers Brewhouse | Mountain Lager | Pale Lager |
| Grimm Brothers Brewhouse | 3 Golden Hairs | Pilsner |
| Grimm Brothers Brewhouse | Maiden's Kiss | Radler |
| Großen Bart Brewery | Dirty Sanchez | Mexican Lager |
| Großen Bart Brewery | Grandma's Whiskers | Schwarzbier |
| Großen Bart Brewery | Craft Malt Liquor | Malt Liquor |
| High Hops Brewery | The Cold One | American Lager |
| High Hops Brewery | The Destro | Märzen |
| High Hops Brewery | High Hops Maibock | Maibock |
| Holidaily Brewing Company | TBA | |
| Hops & Grain Brewing | River Beer | American Light Lager |
| Hops & Grain Brewing | The One They Call Zoe | Pale Lager |
| Jagged Mountain Brewery | Four Pass Pilsner | German Pilsner |
| Liquid Mechanics Brewing Company | Shifty Pils | German Pilsner |
| Liquid Mechanics Brewing Company | Dark Foreboding | Dark Lager |
| Liquid Mechanics Brewing Company | Marzen | Märzen |
| Lone Tree Brewing | Mexican Lager | Mexican Lager |
| Lone Tree Brewing | Dry-Hopped Malt Liquor | Malt Liquor |
| Melvin Brewing | Pils-gnar | Pilsner |
| Melvin Brewing | Heyzeus | Mexican Lager |
| Mountain Sun Pub & Brewery | Hilltop Vienna Lager | Vienna Lager |
| Mountain Sun Pub & Brewery | Tracer Juicy | Pale Lager |
| New Image Brewing | Sushi Date | American Lager |
| New Image Brewing | Olde Town Regular | Helles Lager |
| Paradox Beer Company | Procession | Baltic Porter |
| pFriem Family Brewers | Pilsner | Pilsner |
| Platt Park Brewing Company | Grump's Lager | Vienna Lager |
| Prost Brewing | Pils | German Pilsner |
| Prost Brewing | Vienna Lager | Vienna Lager |
| Pug Ryan's Brewery | Peacemaker Pilsner | Pilsner |
| Pug Ryan's Brewery | Deadeye Dunkel | Munich Dunkel |
| Ratio Beerworks | No Shade | Pilsner |
| Ratio Beerworks | Rooftops | Mexican Lager |
| Rhinegeist Brewery | Puma | Pilsner |
| Rhinegeist Brewery | Cheetah | Pale Lager |
| Sanitas Brewing Company | Everyday Mountain Lager | American Light Lager |
| Ska Brewing | Rue B. Soho Grapefruit Lager | Helles Lager |
| Strange Craft Beer Company | Ironic | Pilsner |
| Strange Craft Beer Company | Nachtmusik | Dark Lager |
| Station 26 Brewing Company | 303 Lager | American Light Lager |
| Timnath Beerwerks | Coffee Schwarzbier | Schwarzbier |
| Timnath Beerwerks | Timnath IPL | India Pale Lager |
| Timnath Beerwerks | Cantaloupe Gose | Fruited Gose |
| Timnath Beerwerks | Catharina Sour with Orange Roussane Wine Grape Must | Fruited Sour |
| Tin Man Brewing | Schwarzbier | Schwarzbier |
| TRVE Brewing Company | Cold | Czech Pilsner |
| TRVE Brewing Company | Devouring Mortality | Dortmunder |
| Upslope Brewing Company | Upslope German Pilsner | Pilsner |
| WeldWerks Brewing | Lager | Kellerbier |
| Wibby Brewing | Lightshine Helles | Helles Lager |
| Wibby Brewing | Lightshine Radler | Radler |
| Wibby Brewing | Wibby IPL | India Pale Lager |
| Wibby Brewing | Moondoor Dunkel | Munich Dunkel |
| Wibby Brewing | Double Dunkel | Dark Lager |
| Wibby Brewing | Equal Hops APL | American Pale Lager |
| Wibby Brewing | Volksbier Vienna | Vienna Lager |
| Wibby Brewing | Coffee Double Dunkel | Dark Lager |
| Wibby Brewing | Home Team Pilsner | German Pilsner |
| Wibby Brewing | Throwing Stones | Steinbier |
| Wibby Brewing | RIPL Series: Sir Citra-ness | India Pale Lager |
| Wibby Brewing | RIPL Series: Best Friends | India Pale Lager |
| Wibby Brewing | RIPL Series: Das Dankness | India Pale Lager |
| Wibby Brewing | Strawberry Radler | Radler |
| Wibby Brewing | Pineapple Radler | Radler |
| Wibby Brewing | Dusk to Dawn | Cascadian Dark |
| Wibby Brewing | Sunset Grove Irish Red Lager | Red Lager |
| Wibby Brewing | Copacabana Bock | Single Bock |
| Wibby Brewing | Schwibby Schwarzbier | Schwarzbier |
| Wit's End Brewing | We Don't Need No Water | Smoked Beer |
| Woods Boss Brewing Company | Start'n Early | American Light Lager |
| Woods Boss Brewing Company | Double Bit Dunkel | Munich Dunkel |
| Woods Boss Brewing Company | Sauerkraut in My Lederhose | Vienna Lager |
| Woods Boss Brewing Company | Baggage Car Buddies | Baltic Porter |
| Woods Boss Brewing Company | The Phantom Grumper | California Common |
| Woods Boss Brewing Company | Startin' Early with Chilis | American Lager |
| Zwei Brewing | Helles | Helles |
| Zwei Brewing | Bamberger Rauch | Rauchbier |