No Comments
Event Recap | The 2018 GABF Jameson Caskmates Brewery Partner Program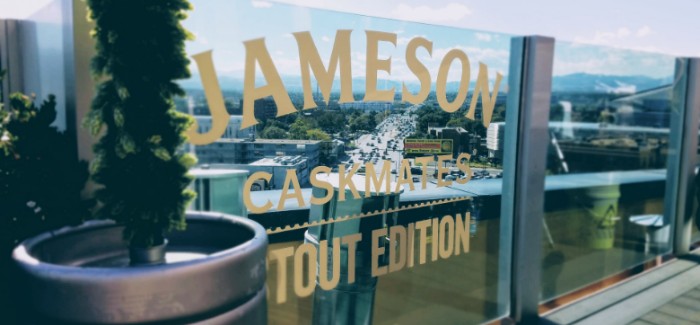 Some argued that the Jameson Whiskey presence at GABF may at first seem almost hypocritical, given the Brewers Association stance on companies such as Anheuser Busch InBev (ABI). As a writer who full-time covers both spirits and beer, I can confidently argue that one should never confuse the two industries. As liquids, they may be similar. They are not industry siblings, however, but instead distant cousins. Moreover, whereas companies like ABI seek to confuse the marketplace, actively targeting craft beer drinkers and even paying fines for unfair practices, Jameson has never hidden from its name and the distillery consistently champions and collaborates with craft breweries, both in the U.S. and Ireland.
(For my short commentary on Jameson and the spirits industry—vs. the beer industry—see the two paragraphs at the bottom of the story.)

The Origin & Evolution of Caskmates
The genesis of the Jameson Caskmates idea arose in 2014. Longtime friends Dave Quinn, Master of Whiskey Science at Jameson Distillery and Shane Long, Head Brewer at one of Ireland's first craft breweries, Franciscan Well (opened 1998), began chatting (at an Irish Pub, of course). The conversation moved to a thought about aging Well's stout in Jameson barrels. But, Quinn and Long then had another idea: After infusing the stout with the whiskey flavors, the stout-seasoned barrels should be sent back to the Jameson distillery to be refilled with Jameson Original.
The result was a concept they deemed as "triple-distilled, once-stouted" Irish Jameson Caskmates.
Irish Whiskey, it should be noted, is (usually) made using unmalted barley, the reason for which dates back to an 18th-century British tax on malted barley. The result proved to be a whiskey that's not only incredibly smooth and clean but one suitable for accepting an infusion of flavors—nearly 80% of the flavors arrive from the barrel.
So, to re-infuse a barrel with stout, and now IPA, too, only makes sense— it's the type of creativity craft is known for, and it allows craft beer makers yet another change to use its beer in innovative ways.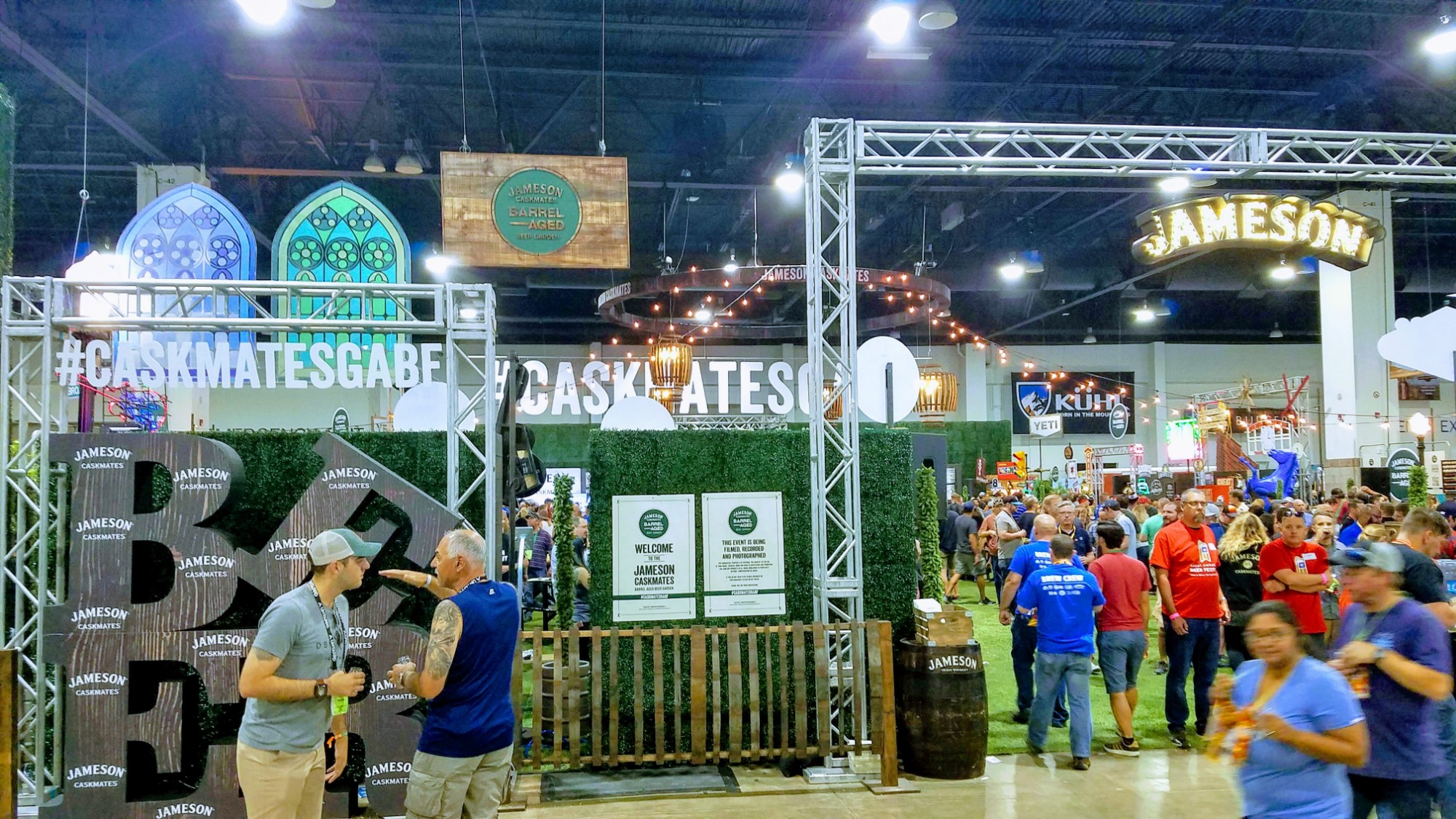 #CaskmatesGABF & Jameson Caskmates Brewery Partner Program
The original idea has now evolved into a Caskmates relationship with 17 breweries. which was celebrated at the Jameson Caskmates section of GABF. With a band, numerous craft brewery booths decked out in creative decor representative of their geography, and lots of beer to try, it proved tough to find any negatives at the Caskmates section.
In fact, I found myself pondering the journey taken by craft beer. Who could have imagined back in 1995 or so that a legendary, profitable, historical and powerful whiskey maker would view craft beer as a smart partner, both business-wise and tasting-wise?
After a while, I quit pondering and tried the beer which made one item abundantly clear: the real winners were the beer drinkers.
This is going to sound biased for a Chicago writer (let alone an Irish-Chicagoan), but of all the wonderful beers that I tasted in the Caskmates section,  I truly found the Revolution Brewing stout version—Jamo-nilla—to be my favorite (although I'd be up for trying each and every one of them again and again for research purposes. If you want to argue with me, I'm up for re-tasting!).
I'll let Rev describe it, because it's done so well:
"Nitro vanilla Imperial Stout aged in whiskey barrels boasts a silky mouthfeel from oats and nitrogenation, balancing sweetness from lactose, and a host of complexities derived from dark chocolate malt, smoked malt, de-bittered black malt, and whole vanilla beans. Four months of cold aging in Jameson barrels provides a subtle barrel character that compliments its intricacies without masking them."
Yeah, I agree. Thanks for writing that, Rev. I couldn't have said it better.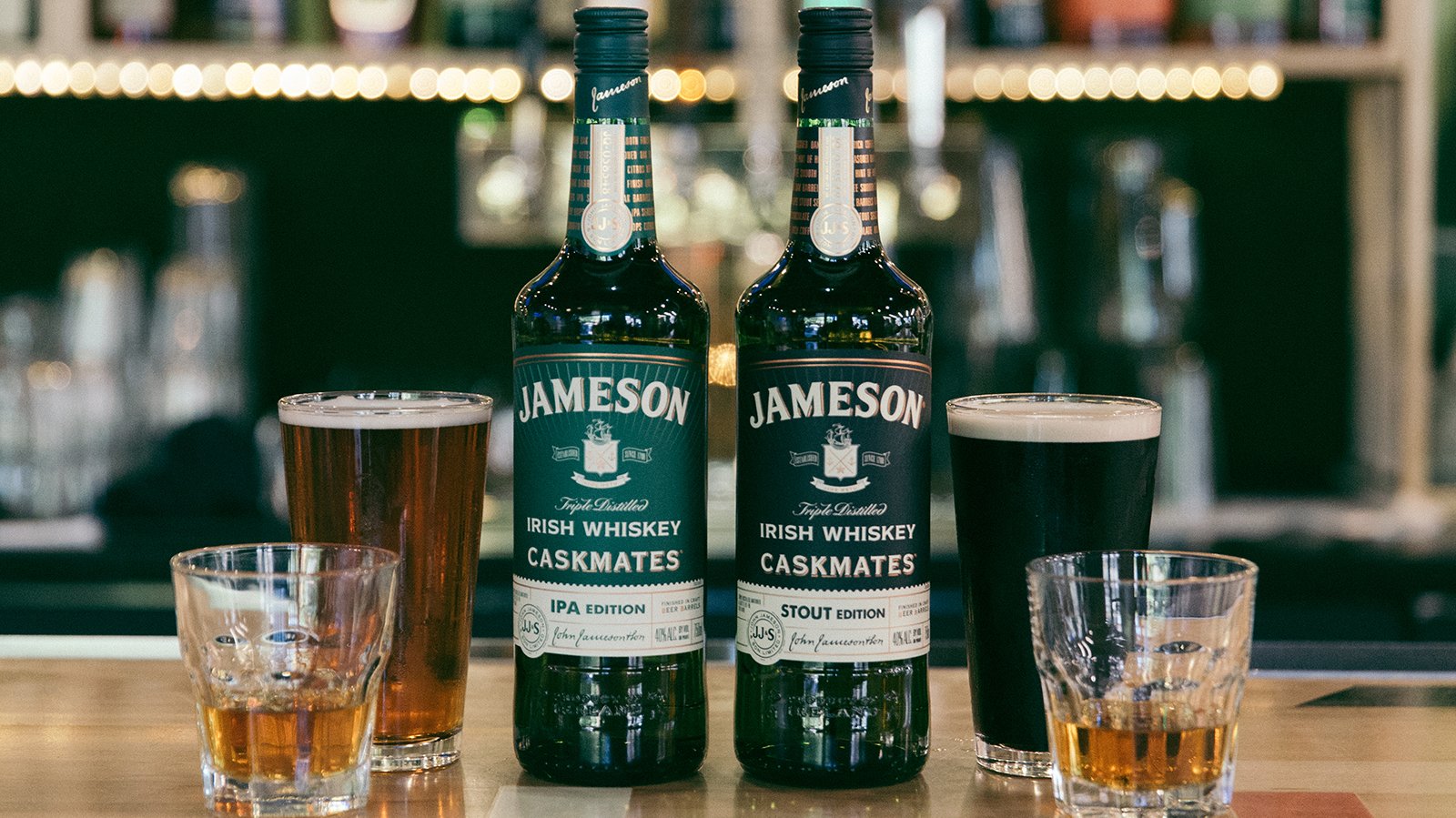 As fun as tasting all that beer was, the Caskmates media event prior to GABF included a roof party, special cocktails, food, music and a tasting presentation. For those not accustomed to the spirits industry, presentation parties range from raucous to fancy, but rarely simple or born of a low-budget. To wit: it's what I expected, but it was also quite enjoyable.
But, the tasting portion—headed by Lisa McGrath—proved most enlightening to me.
I've attended and covered numerous whiskey and Scotch tastings like the one provided that day. To say the whiskey portion of the talk was truncated would be an understatement. Yet, the brief lesson in whiskey was masterfully presented to a crowd largely there for beer. I recognized immediately the change in presentation and can't imagine it done any better—count me impressed.
I fully expected that Jameson might use the occasion to win over a few beer writers or even find it possible to sell more Jameson. There was some of that, obviously, but they spent far more time speaking about craft beer, its relationship with brewers, and why the beer works so well with Jameson.
Score one for the Jameson Graduate Program. Well done.
In fact, Jameson only served one sample of its Jameson Original against two of its Caskmates and a sample of Great Divide Brewing's Heydey and Yeti Stout. (Does Yeti drink Whiskey?). The Jameson name, bottles and almost every type of swag could be found seemingly everywhere; there was no hiding or confusion there. But, the beer took center stage, and plenty of love to breweries occurred.
You might even call it a form of community.
In fact, that's what Brandon Skall, CEO & Co-Founder of D.C. Brau said when asked to use five words to describe "partnering with Jameson and GABF: "Community, history, craft, friends, collaboration."
You know what else it was? Fun. The pairing was, and is, fun. Let's let it be just that.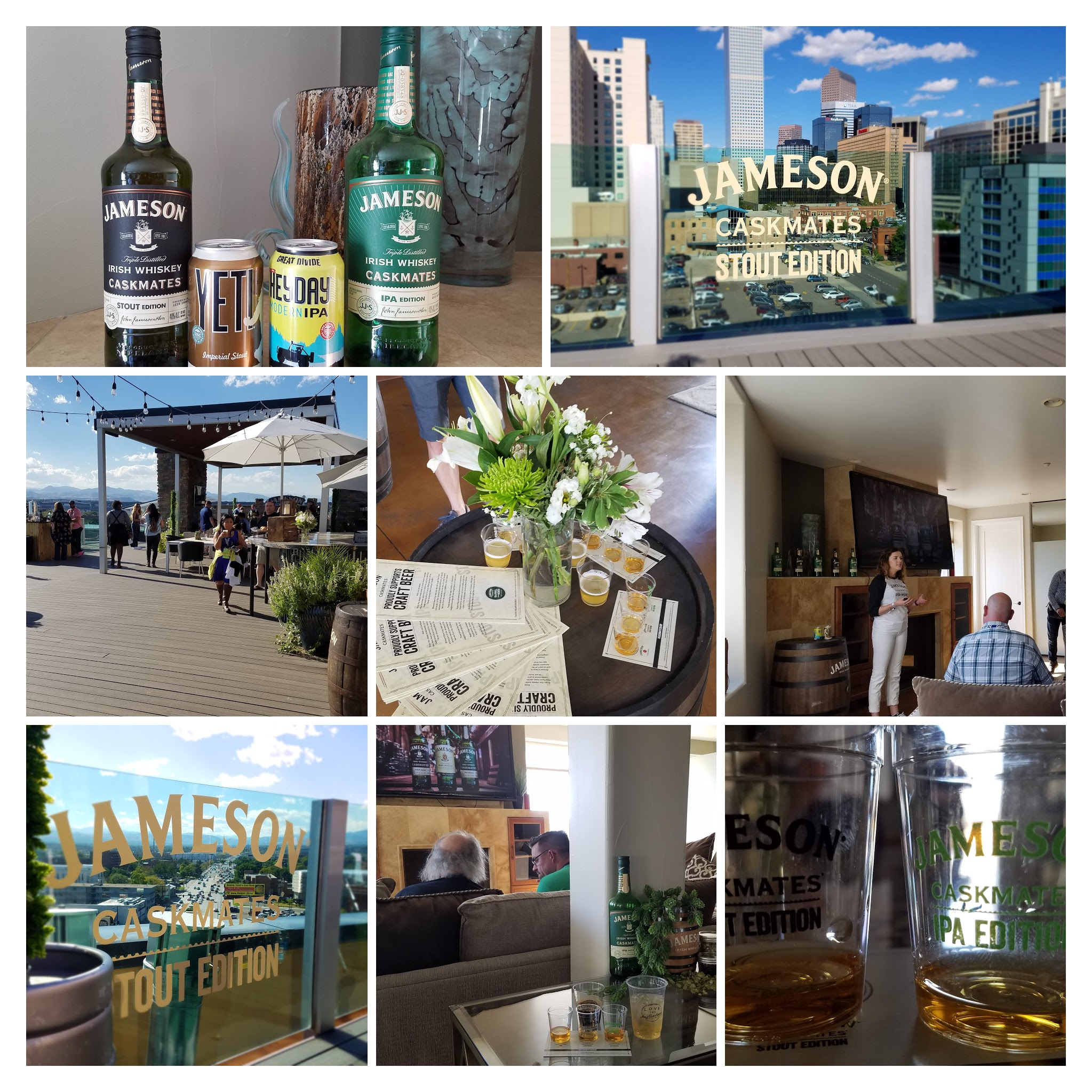 Quick Note: To delve deeply into the complexity of the spirits and whiskey industry, let alone the Irish whiskey world that has ostensibly risen from the dead in recent years, far exceeds the scope of this piece. In short, Jameson first distilled in 1780, can now be found throughout the world and has endured a multitude of changes to the industry as well as Ireland, itself. Jameson also operates as a  subsidiary of Pernod Ricard, a company with financial ties to an abundance of spirits and wine.
So, in full disclosure, it should be mentioned that Jameson is not independent, but financial partnerships within the realm of the spirits industry are routine—mostly because the marketplace, laws and costs differ from that of the beer industry. For instance, a distiller must also sell to bartenders who may or may not choose to use the drink in a cocktail. Brewers don't have that type of selling point). So, while craft spirits exist and are lauded, financially-backed spirit brands are rarely viewed with as much consternation as one finds when breweries are bought out. (For instance, Jack Daniels and Woodford Reserve are part of the Brown Forman Group, to name one small example.)
---