No Comments
Book Review & Interview | Brewing Eclectic IPA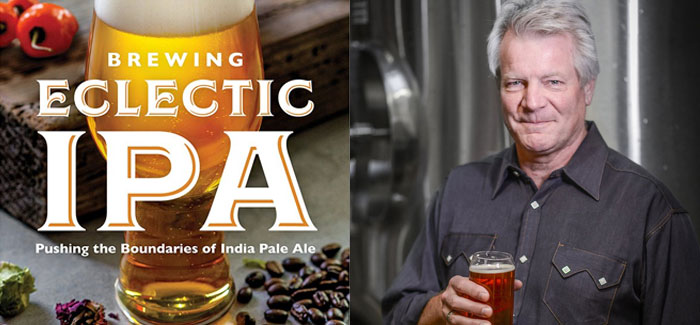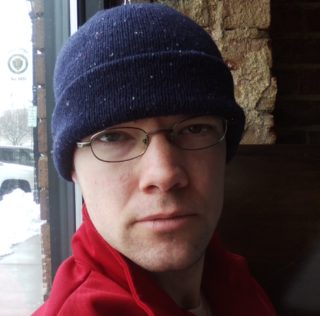 While India Pale Ale has more sub-styles than perhaps any other family of beers, most of them are minor deviations from a central theme. When we order an IPA, we usually expect a lot of hops (though how that presents on the palate has morphed somewhat in recent years), not a whole lot of malt, unobtrusive yeast and not much else. Industry vet Dick Cantwell thinks the style has plenty more room for creativity than that simple formula, however. In Brewing Eclectic IPA: Pushing the Boundaries of India Pale Ale, the Magnolia Brewing chief and former Elysian Brewing brewmaster opens up a world of possibilities for craft beer's most popular style.
Brewing Eclectic IPA: Pushing the Boundaries of India Pale Ale by Dick Cantwell (Brewers Publications, 2018)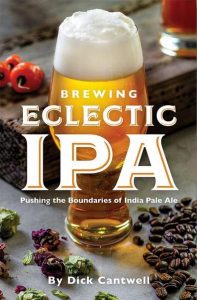 Cantwell begins Eclectic IPA by outlining the often misunderstood history of the India Pale Ale, and lays out some guidelines for current and future experimentation within the style. While his book discusses using ingredients as esoteric as fennel, dragon fruit and peppercorns, Cantwell does not advocate for an anything-goes free-for-all with any available ingredient being thrown into the kettle. Some ingredients haven't been used in IPAs for very good reasons, and Cantwell discusses these.
This is a book about brewing eclectic IPAs, not just discussing them from a sensory standpoint, and Cantwell gets into the nitty-gritty of adjustments that can and should be made at various steps in the brewing process, as well as providing numerous recipes as examples. Lay readers will find themselves stretched by some of these passages, but that's a great way to learn. Soldier through. Even if you don't brew, Brewing Eclectic IPA will help you think about the flavor combinations and associations of your favorite non-traditional beers, and make you a more knowledgeable drinker.
I recently had the chance to talk with Dick Cantwell about Brewing Eclectic IPA, the weirdest IPA he's ever had and the future of the style.
PorchDrinking:

Let's get to the most important question right away: which craft beers have you most been enjoying lately?
Dick Cantwell: The obvious thing to say is that I'm very happy with the new beers—and new versions of old beers—that I've been developing with my brewers at Magnolia. They've all kind of run with the eclectic IPA idea, coming up with things like a Buddha's Hand IPA we called Wild Island, which was particularly good on cask. Traditional cask beer drinkers certainly wouldn't expect something like that. But aside from those, I'm enjoying the Bay Area IPAs from breweries such as Cellarmaker and Fieldwork and Alvarado Street. I also really enjoyed a collaboration Maui Brewing did recently with Modern Times called Lava Love. And just so it doesn't seem IPA is all I drink, last night I had a bottle of Sudachi from Wiley Root in Colorado, a saison made with Sudachi juice. It was great.
IPA isn't a style most folks would think of adding eclectic or esoteric ingredients to beyond fruit. What made you interested in exploring unexpected IPA ingredients for this book?
Well, I happen to think other things such as herbs and flowers and tea also suggest themselves, maybe not quite as obviously as fruit, but things like juniper and rosemary and yerba maté. At Elysian I made an IPA with jasmine flowers for years. What really ties it all together, though, is common terpenic elements that can be identified and manipulated between hops and all those other things. It's possible to look at the analysis of a particular hop variety and predict what might go with it based on the terpenic content of whatever fruit or herb or vegetable or anything else might be available, or which becomes your idea. The development and availability of fruitier and fruitier hops over the past ten or fifteen years has really spurred some interesting connections. These are things we just didn't think about before.
What's the weirdest IPA you've personally brewed, and how did it turn out?
One of the recipes from the book is a cucumber meyer lemon IPA.  I'd made cucumber pumpkin beer before, and wasn't super crazy about it, but it struck me that some of the bitterness from cucumber peel might bring an interesting note to a beer otherwise bitter from hops. So we put that in the mash to flavor the wort and give some of that waxy bitterness, and then puréed the flesh and added that to the fermenter. The meyer lemons came later, zested and squeezed and added to the conditioning tank. That brightened the whole thing up and added a citrus aroma to the vegetal spice of cucumber. Full disclosure: I hadn't actually brewed that beer before the book came out, but we tried it at Magnolia for a book event we did, and it was probably the most popular one of the bunch. We brewed it again recently, and doubled the meyer lemon. It's a beer I'll actually drink as a beer, not just a novelty.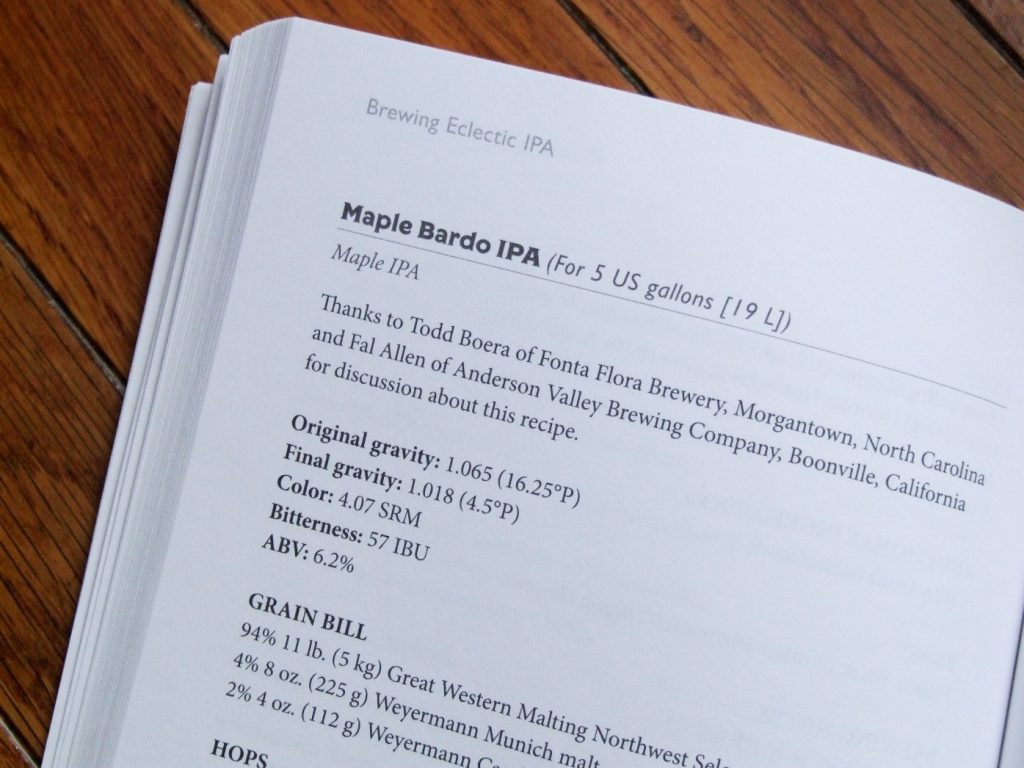 Ten years ago, we mostly knew what an IPA was. Now, an IPA can be a lot of different things. What do you think about the current state of IPAs in America? What are positive things you're excited about and what concerns you?
I think one of the most interesting things to happen to IPA is late hopping to enhance flavor and aroma, relying less on pure bitterness for an effect that isn't just about twisting your tongue down to its roots. The hazy, New England types really explored this, and kind of revolutionized hopping technique. In the Bay Area—and now beyond—the brut IPA thing is kind of a riff on that style of hopping while laying it across a bone dry background. Back to the cloudy ones, I'm not totally on board with putting stuff in to make the beer purposely cloudy, but drinking cloudy beer is nothing new to any Northwest brewer. It's hard to sell bright beer in Oregon, actually. The Man makes bright beer, right?
What is something you think the average craft beer fan doesn't understand about the IPA style?
Aside from how incredibly varied it can be? One thing you sometimes hear people who are recent converts to hotheadedness say is that there's no such thing as too much bitterness in a beer. There is.
What do you think is coming next for IPA in the American craft beer scene?
Well, I touched on the brut thing above, and that's certainly a next thing that's well into development. People are also fooling around with brut versions of other styles, too. What I generally try to do with my writing on beer is expose people to different ways of thinking, to give them a springboard to use for the development of their own new ideas. It's partly as an apology for my not being super-strong on the science side of it, but it's also what interests me more—the empirical thing, and going with your gut. I'm sure people will read the book and take it to the next step. I'd say the use of stuff we never thought of for IPA is what's next.
Do you have another book you're working on currently?
I'd kind of like to do some writing that isn't about beer.  I wrote fiction for ten years before I even brewed my first batch of homebrew.  I'd really like to get back to that. Right now I'm busy trying to reopen one of the Magnolia locations in Dogpatch in San Francisco. Maybe once the dust settles on that?
---