No Comments
Bent Paddle Brewing Co. | Lollygagger Pale Ale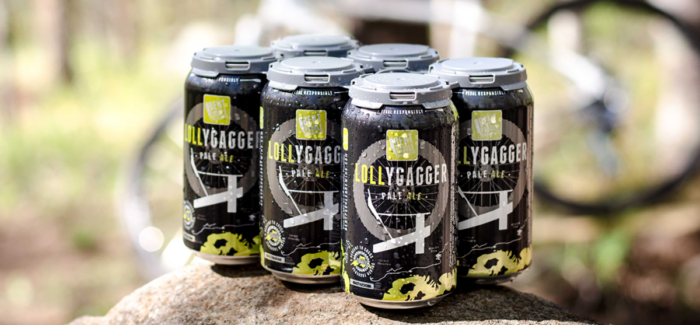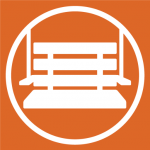 In Minnesota, the phrase "heading up north to the cabin" and its many variations are uttered constantly between June and September. Most families pack up and drive to a cabin two to five hours away from the Twin Cities. My family takes this concept just a bit further, though – eight hours north farther, into Canada. While on our way, we pass through Duluth, Minnesota, the home of Bent Paddle Brewing Company. My retired parents now spend May through September in Northwestern Ontario and a six-pack or two of Bent Paddle's Lollygagger Pale Ale is always in the fridge while my siblings and I visit during the last week of July.
Bent Paddle has a strong focus on the local community and on building lasting partnerships within it. In creating Lollygagger, it teamed with Loll Designs, a local furniture manufacturer. The name is taken from Loll's Lollygagger Collection (think updated Adirondack chairs), with one of the collection's chairs featured on the can, and the specific north woods connotation of "lollygagger" as a lazy canoeing partner fits nicely into the brewery's theme. Together Bent Paddle and Loll Designs are donating 5% of profits from Lollygagger sales to a local cycling organization in Duluth, Cyclists of Gitchee Gumee Shores, dedicated to creating the first 100-mile system of multi-use singletrack (mountain bikes only) bike paths in an urban setting. With that goal in mind, the Lollygagger can reminds you to "pedal responsibly."
https://www.instagram.com/p/BUxa11alICH
After a long day of fishing or repairing a thirty-five-year-old cottage, Lollygagger is a wonderfully refreshing West-coast style pale ale. Its 5.2% ABV allows you to have a couple and still be awake to see the sunset at 9:30. The orangey-copper body of the beer compliments the green pine trees in the North, and you will find, mostly, citrus and floral flavor from a recipe of Simcoe, Amarillo, Centennial, Mosaic, and Cascade hops that produces 57 IBUs with just a touch of pine aroma. Those citrus and floral notes stay in balance with biscuity and caramel flavors imparted from German and crystal malts. All these ingredients combine to create a light pale ale with a bitter, dry finish that does not overwhelm the palate and leaves the drinker wanting another sip. Lollygagger does not remind me of a specific beer here in Colorado. Instead, I imagine a beer in between Upslope's original Pale Ale and their new Citra Pale Ale. Lollygagger has slightly more citrus hop flavor and malt sweetness than Upslope's original, but not quite as much as the reimagined recipe.
Distribution is limited currently to Minnesota and its surrounding states, so you will have to travel to the land of 10,000+ lakes or sweet talk some friends in Minnesota into sending you some. Chances are they will happily do so: "Minnesota Nice" really does exist.
Cover photo courtesy of Bent Paddle Brewing Co.
---