No Comments
Event Recap | Deer Creek Malthouse's Malt-A-Palooza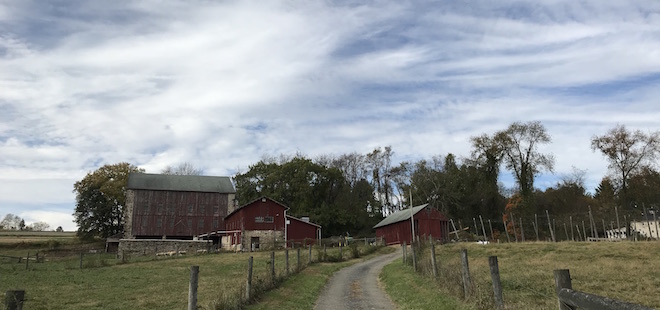 You couldn't have asked for a better setting. An idyllic hillside farm—complete with sheep and a horse—is the perfect place to celebrate the harvest and crafting of one of beer's most important ingredients: malt. Malted grain imbues beers with sweetness, chocolatey notes and bready, biscuity flavors. Without malt, wort wouldn't contain any sugar for the yeast to convert into alcohol. In today's "drink local" craft beer scene, shouldn't beer contain local ingredients, instead of just being brewed locally? Deer Creek Malthouse's Malt-A-Palooza sought to celebrate that exact idea and succeeded.

Saturday, November 4 was probably the first beautiful fall day in Pennsylvania, and the cool, sunny weather was perfect for a harvest celebration. Tents lined the perimeter of a grassy field and housed representatives of ten local craft breweries and one craft distillery. Your entrance fee secured you unlimited free samples, but you could also buy tokens with which you could purchase full pours of your favorite beers.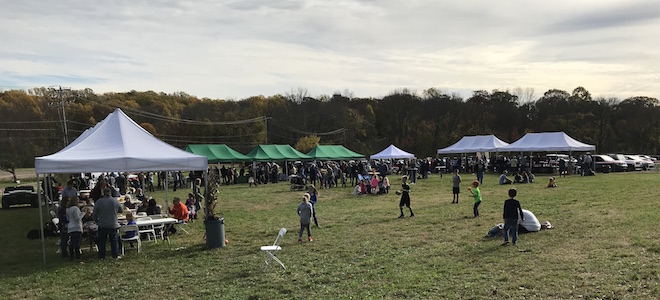 This was more than just a beer festival, though. There was malt-inspired food from the Lost Bread Company. I only tried the roasted vegetables and a soft pretzel, but both were quite tasty.
There were also fun activities for the whole family. Many children enjoyed the small playground area and got their faces painted at a nearby tent. Attendees could also take a hayride to the barn at the top of the hill, where they could take a peek at Deer Creek's latest batch of traditional floor-malted grain.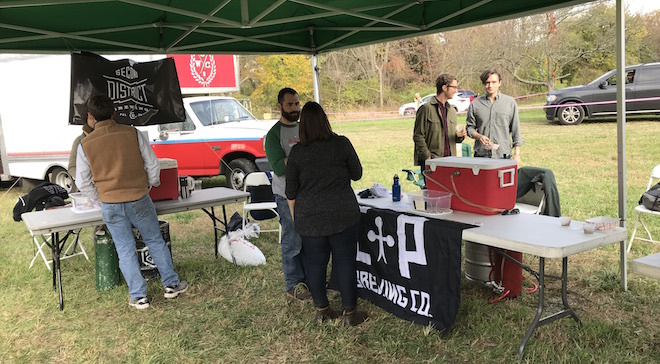 Most of the beers at the festival were brewed with Deer Creek's malt, including a few truly interesting concoctions. Levante Brewing Company imparted refreshing flavors and aroma's to Earl of Newline by adding Earl Grey tea to the secondary fermentation, and Bonn Place Brewing Company's Savage Glory was a beautiful take on the French, working-class Grisette style. Philadelphia's Crime and Punishment Brewing Company poured a tasty, sessionable Wheat Pale Ale (whose name I forgot to note).
Malt-A-Palooza was a fun day at the farm. With all the kids and dogs running around, I almost forgot I was at a beer festival! I hope I'll be able to stop by next year and celebrate the craft behind craft beer's backbone. Without malt,after all, we'd just be drinking hoppy water!
---