No Comments
Big aLICe Brewing | Jalapeño Rye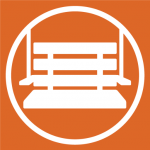 Black IPA | ABV 7%
As one of four craft breweries in Long Island City, Big aLICe Brewing separates itself from the newly-emerging pack by specializing in nano batches of uniquely concocted brews. To date, co-owners Kyle & Scott, along with assistant brewer Jon Kielty, have developed 141 varieties over a span of 2 years. Today, I am introducing you to one wicked innovation that will open up your mind, and your sinuses.
During my interview with the Big aLICe crew a few weeks ago, the Jalapeño Rye was the first beer to catch my attention on the room-scaling blackboard. I sampled, I sipped, I celebrated. Having a low tolerance for spice, but high tolerance for trying new things, this beer fit perfectly into my comfort zone and has inspired new risk taking.
Started on the old brewing system, #0093, or the Jalapeño Rye, is Big aLICe's summer seasonal selection now gracing their taps. To the eye, this Black IPA pours dark brown with only a thin layer of head, suggesting you'd better prepare for its intensity. However, your tastebuds may tingle pleasantly with surprise as they discover the rye grains cut the heat from the pepper, allowing for a more balanced and flavorful pepper beer. A slight roasted quality becomes evident in the lingering end of each sip, ascribed to the use of Chocolate Rye Malt and Galena Hops.
On their 5-barrel system, each batch brewed includes approximately 400 (or 25lbs.) of fresh, locally sourced jalapeño peppers. Once sliced, seedless and stemless, the peppers are added during the boil and stay with the beer throughout fermentation. This technique ensures the flavor is extracted from the oils in the peppers and not the seeds. As a result, the aromatics are robust with a spicy nose which contribute to a complex drinking experience.
In the intimate but cozy tap room, you will find the opportunity to taste weekly innovations — like this doozy — thought up by Kyle, Jon and Scott. Their approach to beer making is truly a one-of-a-kind encounter; don't miss an opportunity and head to Big aLICe for before the summer ends! Cheers!
---