No Comments
Humble Forager Brewery | Elevated Perspective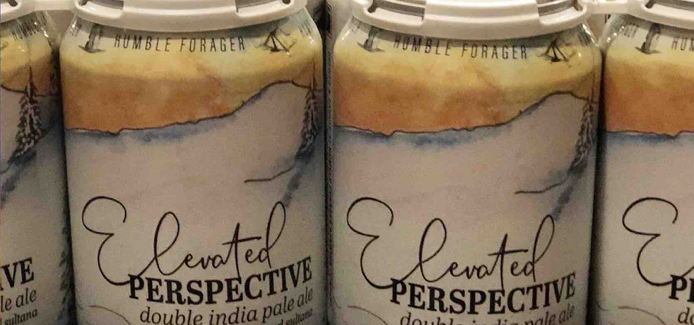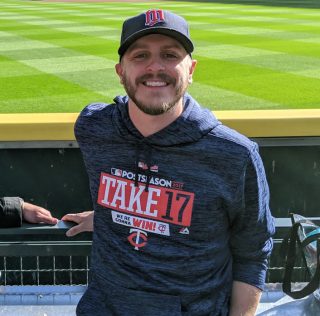 I first wrote about Forager Brewery's plan to launch Humble Forager Brewery in November 2019. Forager's new brand and distribution brewery, Humble Forager, was a necessary move by co-owners Austin Jevne and Annie Henderson to begin distributing their beers to Minnesota, Wisconsin and select locations in the Southeast beginning this year.
Contact brewing out of Octopi Brewing in Waunakee, WI, Humble Forager is in full swing with a series of rotating pastry stouts, hazy DIPAs and fruited sours. For my introduction to Humble Forager's rotations, I was able to experience the first in their Elevated Perspective series.
https://www.instagram.com/p/B8KQwYxpw7K/
Elevated Perspective
ABV: 8%
The first iteration of Elevated Perspective showcases Vic Secret, Galaxy and Sultana hops. Showcase might be putting it mildly as Elevated Perspective is double dry hopped with this hop combination at a rate of five pounds per barrel. Each season, Humble Forager plans to release Elevated Perspective with a new hop lineup.
To match Elevated Perspective's unique hop mixtures, the beer is brewed with a pillowy backbone of barley, oats, wheat and spelt. After a wonderful hop aroma, this pillowy texture is the first characteristic you take away from Elevated Perspective. Following the texture, you taste a powerful hop flavor profile fitting (but not overbearing) for a DIPA.
Being it's one of its first beers, I'm happy to see—and taste—what Forager Brewing Company, Humble Forager and Jevne created. It's an exciting start to an ongoing series I plan to pay very close attention to.
Feature image courtesy of Humble Forager Brewery.
---