No Comments
Beer for Good | Two Greeley Breweries Respond to COVID by Supporting Community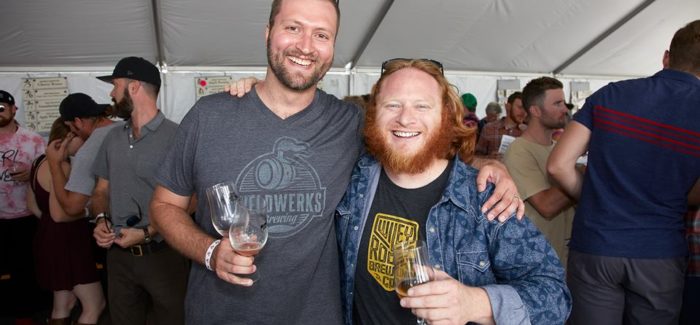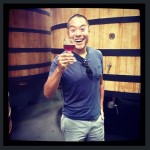 It has often been stated that the craft beer industry was built around the idea of creating community through beer. So it should come as no surprise that breweries from around the country have begun stepping up in a big way to support their local communities and those hit hardest by COVID-19.
Over the next several months, PorchDrinking is committed to sharing incredible stories highlighting efforts from craft breweries, distributors, retailers, and more, who have gone out of their way to give back during this time of dire need.
In Greeley, two of the country's most buzzed-about breweries have pivoted outside of their traditional operations in light of the COVID pandemic to find ways to support their communities. Over the last five years, WeldWerks Brewing has gained national notoriety for building a highly regarded portfolio of hazy hop-forward beers, in addition to a world-class adjunct and barrel-aged Stout program.
Not resting on their laurels, WeldWerks has also been on the forefront when it comes to giving back. Last year, the brewery established the WeldWerks Community Foundation to help distribute funds raised from their second annual WeldWerks Invitational Beer Festival. The event raised approximately $50,000 from ticket sales and a silent auction fundraiser, which was then distributed by the foundation to local community groups including NOCO Veterans Resource Center, Partners Mentoring Youth, and The Weld County Food Bank. Last year's donation comes on the heels of approximately $40,000 raised from the previous year's inaugural WeldWerks Invitational.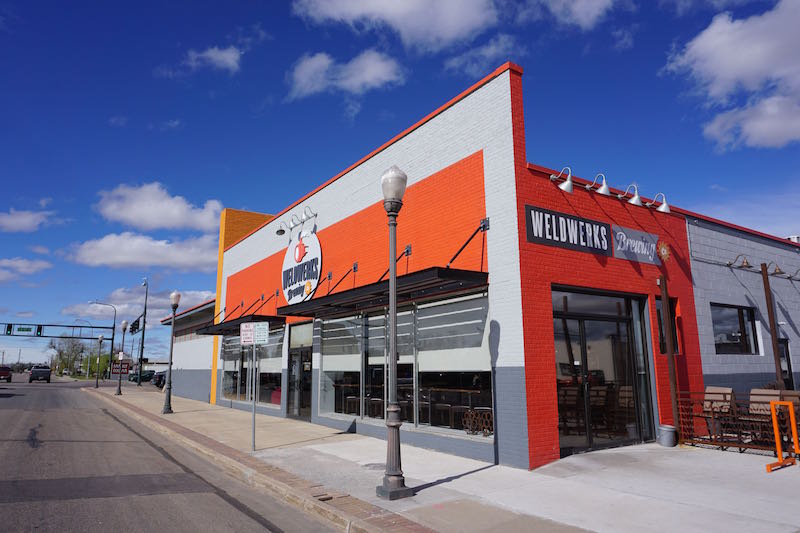 When the Coronavirus pandemic began spreading across the globe, the WeldWerks team sprang to action, this time utilizing their foundation to help subsidize, produce, and distribute hand sanitizer and PPE gear such as gloves and masks to frontline workers at Banner Health, Greeley Fire Department, Greeley Police Department, Weld County Government, and United Way of Weld County's Cold Weather Shelter, and more.
According to Co-Founder and Head Brewer Neil Fisher, the relief efforts first came about when talking with Taproom Manager, Kristen Popcheff and Sales Manager, Chris Baird about how to help their community, while also providing their staff with work to remain employed throughout the pandemic.
Luckily, WeldWerks' pivot toward focusing on beer-to-go and growing their off-premise sales during the shutdown has kept their taproom teams plenty busy, but that didn't stop them from moving forward with the production of hand sanitizer. At first, efforts began with the WHO's recipe which involved the use of aloe vera gel and ethanol alcohol, which they procured by sourcing Everclear from liquor stores in Wyoming, where Baird resides.  However, as production scaled up, the WeldWerks team saw opportunities to partner with local distilleries like Pine Bluffs Distilling in Wyoming, who had already begun their own production of hand sanitizer.
"We saw they were working on the same project, so we reached out and decided to combine our efforts," said Fisher. The WeldWerks Community Foundation was able to come in to help subsidize some of the costs of production, as well as added financial support from the state of Wyoming. Additionally, members from WeldWerks brewing staff have traveled up routinely to assist with labor throughout the process which now consists of ethanol alcohol, which is then combined with & glycerol, hydrogen peroxide, and distilled water. The resulting hand sanitizer is then distributed through Wyoming and Weld Co.
WeldWerks has also enlisted the help of Tower 56 Distilling in Greeley, and the soon-to-open Molly Brown Spirits in Denver and as of this week will have produced 1,500 gallons of hand sanitizer in total.
While several distilleries have stepped up to answer the call for ethanol, the bottleneck now lies in bottles and packaging to distribute the finished product. When efforts first got underway, Fisher and the rest of the WeldWerks crew bought as many 4oz bottles as were available from local Dollar Tree stores. Since then they've been able to source a few bottles from local Pepsi plants in Greeley and Denver, however, now even the bottles are becoming harder to find.
When the project first began, the foundation's board of directors had approved a $10,000 budget to help fund production and donation efforts. However, those resources have already been completely depleted with over half of the total amount produced being donated to frontline workers and community organizations. With demand still critically high, WeldWerks is still continuing its efforts to produce more sanitizer and selling at cost to organizations in need. "Weld Co is in desperate need of PPE efforts to protect our community," said Fisher. "And while we don't have the bandwidth to become a fulltime PPE company, as long as we have a way to help, we will."
WeldWerks' actions also helped to inspire neighboring Wiley Roots Brewing to get involved as well. Kyle Carbaugh, founder of the seven-year-old Wiley Roots, decided to reach out to the WeldWerks team to see how they could help lend a hand toward relief efforts.
"I was really blown away by not only how fast they were able to coordinate the early efforts, but also how great the need was," said Carbaugh. "In speaking with Neil, he mentioned that they had requests that far outweighed their initial supply."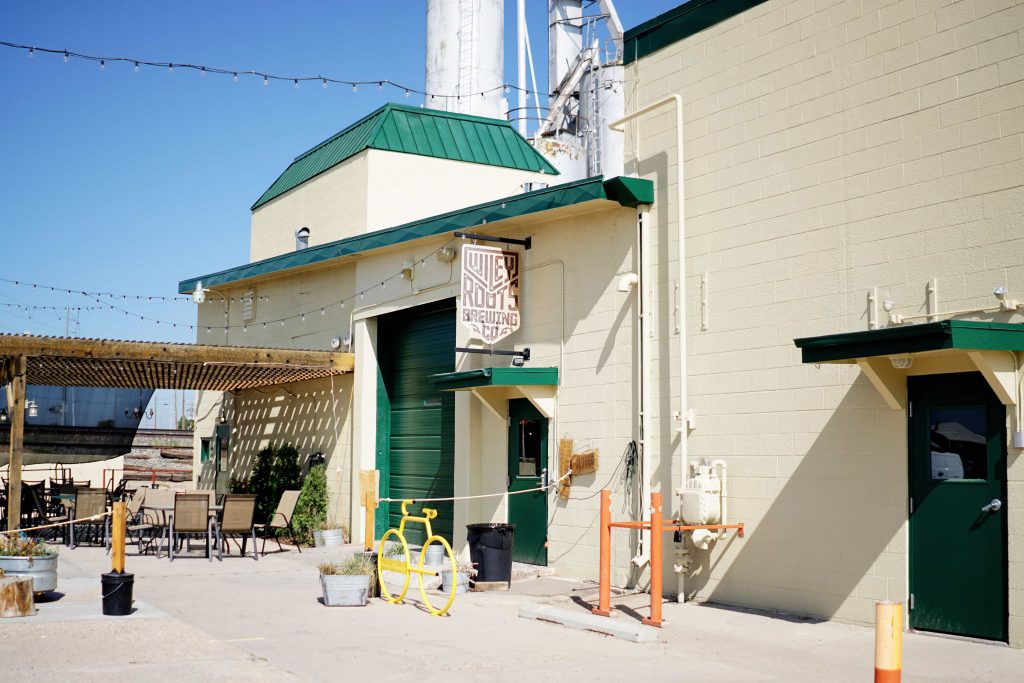 The result was a Blood Orange Hard Seltzer called "Howl at the Moon Together", with all profits from sales going to support the WeldWerks Community Foundation. Carbaugh noted that due to the immediate need for relief, the Wiley Roots team opted to produce a seltzer over a beer, cutting the production time drastically, and chose to partner with WeldWerks' foundation versus starting their own for similar reasons.
"After talking as a team, we concluded that it would be more beneficial and address the need with more immediacy if we were to take the idea for "Howl At The Moon Together", and partner with Neil and the team at the Weldwerks Community Foundation as opposed to take on similar efforts on our own.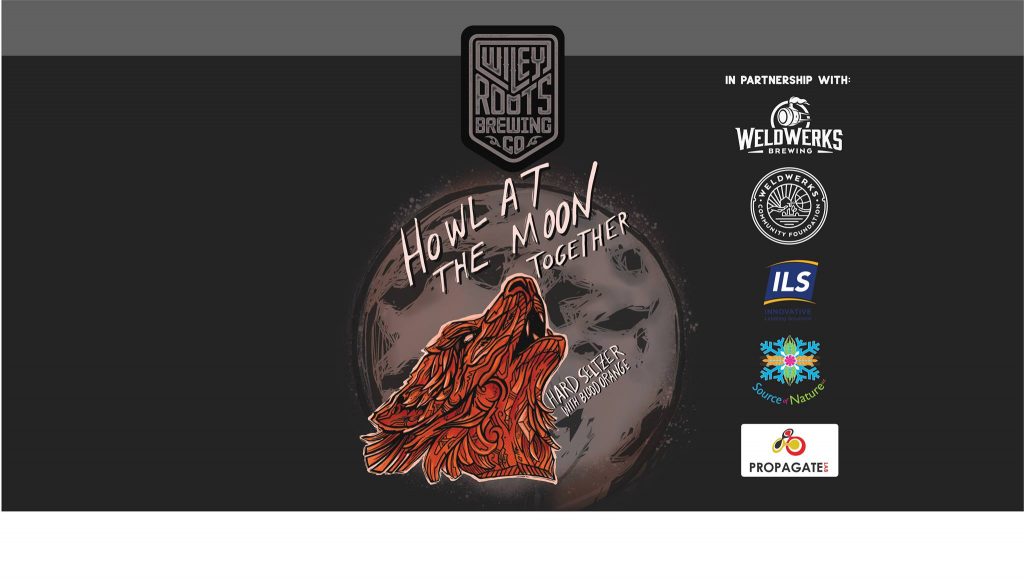 Additionally, in order to aid in the production and packaging efforts of the seltzer, Wiley Roots has also partnered with Innovative Labeling Solutions, Source of Nature, and Propagate Lab, who signed on to help donate products and services.
Named after Colorado's Front Range residents, who have begun stepping outside each night at 8pm to howl at the moon in salute of Colorado's frontline workers, the Blood Orange Hard Seltzer will also be distributed by WeldWerks' distribution arm to liquor stores in the Denver-metro area beginning April 22, 2020.
Cover Photo Provided by Dustin Hall, The Brewtography Project
---