No Comments
DC Brau – Alpha Domina Mellis DIPA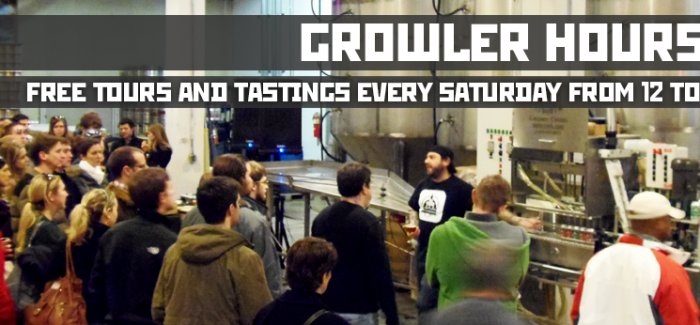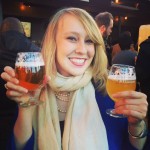 ABV: 8.5%
IBU: 100
UPDATE: Due to the use of an experimental hops variety from Hop Union, DC Brau is not currently making any new batches of this beer. And, when I went this weekend to refill my growler, all stocks are tapped. So dearest Hop Union, please oh please oh please send more hops to DC Brau. Us beer drinkers of DC would be most obliged.
I have a very serious beer geek confession to make: I have never purchased a growler. I know, I know, I am missing out on so many wonderful brews and an entirely different beer-drinking experience, or something like that. But fear not, as this situation was recently rectified by a recent gift of my very first growler-full-o-brew. And, beer fans, I am happy to report that it did indeed change everything.
A few weeks ago, some friends popped into my birthday party and bestowed upon me the best kind of gift: a jug full of beer. Though I was rather excited for the prospect of diving into my first ever growler experience, I was woefully unprepared for what awaited me behind that brown glass. DC Brau is a Washington staple. We love the usual suspects of Public, Citizen, and Corruption (and recently Penn Quarter Porter). However, I had not had the opportunity to sample some of their draft only creations.
The Alpha Domina Mellis (ADM, as the white cap that sealed in all of the frothy, hoppy freshness boasted) is, quite frankly, one of the best Double IPAs I have ever tasted. This brew presents an opaque peachy color with a somewhat fruity nose. My first sip elicited a single response: "wow." My roommate echoed my opinion. ADM gives us hopheads that bitterness that we love but doesn't sacrifice flavor to achieve such intense hoppiness. It's fruity, it's juicy, but also presents just the tiniest bit of malt to temper the sweetness.
This is a beer I looked forward to coming home and having a glass of. And, needless to say, I will absolutely be heading to the brewery to snag a refill before this beauty of a brew retired. So if you find yourself in the District and see this on tap – go for it. If hops are your style, you will be very happy you did.