No Comments
Great Lakes Brewing | Sharpshooter Session Wheat IPA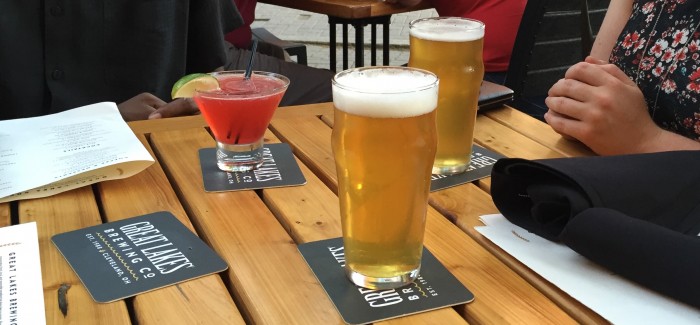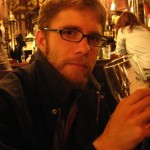 ABV: 4.8%
IBU: 40
Sometimes change can be scary and uncomfortable. We tend to embrace constancy in most situations. When something unfamiliar greets us, there may also be skepticism. I noticed this when Great Lakes Brewing Company revealed their brand refresh. There was some outcry, some fear, mainly from social media users who did not want the labels and the image of GLBC to change. With tried and true marketing and a strong presence in many parts of the United States, why become different? Despite those worries by some, I feel changing things up can also spark interest and excitement. Personally, I was more intrigued when I first learned about the brand refresh. Let me tell you why I like what GLBC has done: the changes that have taken place embrace the 25+ years that this brewery has been a strong presence in the N.E. Ohio craft beer community. The history behind the brewery, its location and its facilities, runs even earlier; and the artwork by Darren Booth pays homage to the brewery and to the city as well. Each label is a story, a collage of images that explores the rich history of Cleveland and also of the company's presence. Along with the new brand, we now have a new seasonal beer from Great Lakes: the Sharpshooter Session Wheat IPA. It is a tasty IPA that was tapped during the last week of May at GLBC's brewpub and has just been released to distribution markets on June 1.
This beer's name was inspired by Annie Oakley, an Ohio native, well-known to many here and also to those who are fans of A Christmas Story and Annie's secret code to "Drink More Ovaltine." As an adult, I think Annie would have also suggested that we drink a Sharpshooter or two in the summertime. Apart from its killer label, the beer itself has everything going for it. There is an excellent aroma, which increases after the pour. It has summer branded all over it. Not too strong, check. Refreshing as all IPAs are, check. Hints of orange and lemon, check. Hoppy but not overpowering, check. With actual orange peel and Jarrylo Hops, this makes perfect sense. This wheat ale definitely hits the mark.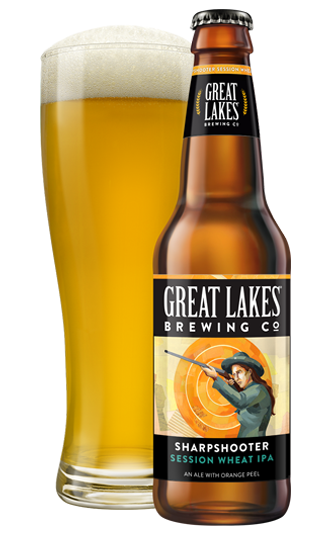 For those people who may shrink away from the IPA acronym, you need not do so here. The hoppiness is not astringent; the flavors of a good wheat brew are accentuated. I would not be remiss sitting with my feet in the pool, wearing my shades as the sun bakes everything below it. As long as I have a few Sharpshooters at my side, I should be fine. Be one of the first of the lucky few to check out Sharpshooter from the store. This is now the second week you can find it in stores. When I was at the brewpub, the tap was almost run dry on its second day available!
It also has only been a few weeks since the brand has become noticeable on beer cases and merchandise, so be sure to purchase some new pint glasses to enjoy your Sharpshooter in.
Not only that, the Great Lakes website has provided some accurate pairings also: seared scallops, salads, and a ten-gallon hat. Clever!