No Comments
Braven Brewing Takes Flight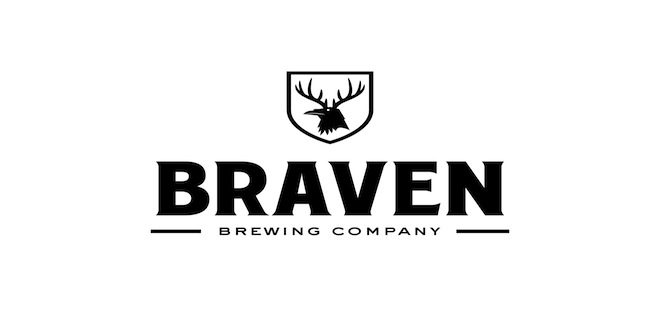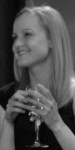 Marshall S. Thompson and Eric Feldman both fell in love with the Bushwick neighborhood in Brooklyn: the people, the burgeoning arts scene and its differentiation from Manhattan. They also both were avid homebrewers and wanted to make the jump to go pro.
It was only natural then that they would start Braven Brewing Company in Bushwick.  But it was Bushwick's history with brewing, coupled with its traumatic past and current revitalization, that made the neighborhood really the only place they wanted to be.
Braven Brewing Company will start serving its beers in spring 2014 and Thompson and Feldman are working to jumpstart their establishment, launching a Kickstarter campaign (#KickstartBraven) this month. Their mission statement can be summarized as "bold and crafty," and this extends to not only their philosophical approach, but their beers as well. The motto also jives with their neighborhood's character, they note.
"It's a nice coincidence that there used to be so many breweries here and we can bring back that tradition," Thompson said. "But we love what it is right now here too. Even if it didn't have this awesome history, it's an area that we love and (residents) really support small businesses and we want to be a part of that."
Bushwick used to have a "Brewer's Row," where close to a dozen breweries operated on a handful of blocks. German immigrants brought their beer traditions to New York, but these practices were stunted during prohibition and by Bushwick's economic downswings from declines in manufacturing. (The documentary "Brewed in Brooklyn" explores some of this past.)
Recently, Bushwick has experienced a growth in arts and culture, drawing residents from Williamsburg and other neighborhoods. It's unsurprising that brewing would fit back into the more eclectic mix.
Both 32 years old, Thompson and Feldman met through a mutual friend in Washington, D.C., and both moved to New York in 2008, within a few months of each other. It was a conversation on GChat during which they discussed their love for beer and brewing that started the entrepreneurism. Over time, the dream of opening a brewery became more real: Thompson, a full-time bartender, had an MBA from Fordham University and says he was slowly introduced to the right people in New York; Feldman was doing marketing work at a law firm, after having practiced law and receiving his degree from Georgetown University.
The name "Braven" is a mash-up of a buck and a raven, homage to Thompson's family coat of arms, he says. The logo, a raven with buck antlers, is also a tattoo that he's had for years: "And I'll have it for the rest of my life," he says.
Thompson and Feldman toured a slew of breweries in Denver before launching their business to gain an understanding of different brew styles. It was an enlightening experience, both said.
"The entire industry for brewing is different than it was 20 years ago and 30 years ago, different than it was five years ago," Feldman said. "It's at a point now where you don't need to be a big-box national distributor to even compete."
Seeing breweries produce small, quality batches gave them the courage to start now — instead of waiting for extra capital or manpower, they said.
Braven's flagship beers will be a Braven White, a hoppy but easy-drinking wheat IPA, and Braven Black, sessionable and a dark spin on the IPA. The beers play off the company's black-and-white color scheme. Braven will be produced in cans — a decision, Thompson and Feldman said, made with environmental, productivity and design concerns in mind.
The Braven launch party will be Tuesday, Oct. 22, at St. Mazie in Brooklyn. A tattoo artist will be on site during the night, offering Braven-inspired ink. It's the start of a dream, both owners said.
"It's that feeling that this is it, this makes sense, this feels like exactly what I should be doing," Feldman said. "When that hits, there's no denying that you want to keep pushing on it. That's been such a big part of why this has been so much fun. We talked about it for years — it was a dream. But we are now making that dream into something real. That's scary and so much fun at the same time."