2 Comments
New Belgium Brewing | Accumulation White IPA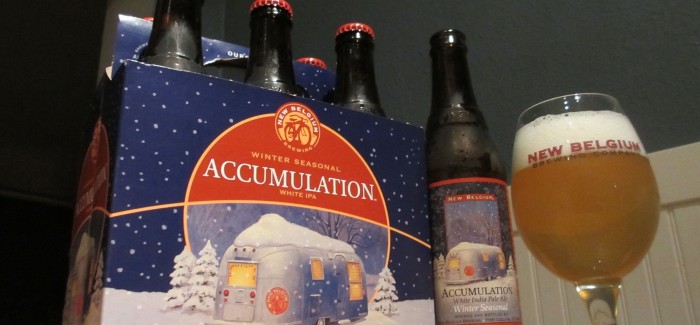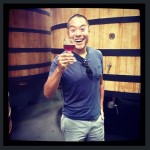 New Belgium Accumulation White IPA
ABV: 6.2%
IBU: 70
When thinking of Winter seasonals, one usually gravitates towards stouts, porters, and Christmas-y spiced ales.  However, New Belgium sees your traditional winter seasonals and raises you a White IPA.
This White IPA provides hop heads with a refreshing alternative in a beer season predominately dominated by dark roasty malts and spices. While the hops are noticeable, they're mellowed by a slightly milky, slightly citrusy finish.
Accumulation takes me back to those epic childhood snow days spent wading through soft billowy piles of snow. While some IPAs can pack a sharp bite, this one floats lightly onto the taster's palate while still retaining the refreshing hop aftertaste at the very end.
That trace hop profile helps to cut into spicier foods like wings or salsa while watching football during the cold winter months.  Accumulation would also work great as an après ski at the base of the mountain after a long day on the slopes.
While much of the focus lately has fallen on New Belgium's ability to push the boundaries with their Lips of Faith series, Accumulation proves once again that the Fort Collins based brewery can still introduce fantastic seasonals to their normal rotation.