No Comments
Weathered Souls | Double Barrel First In Line Imperial Stout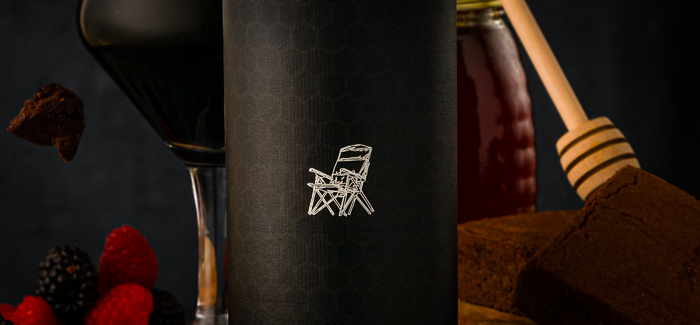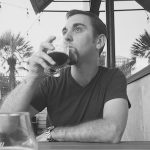 All craft beer heads remember the glory days of in-person bottle releases and time spent waiting in line with like-minded and equally dedicated beer fans. Coolers opened to reveal rare finds that would be shared amongst the crowd to make the wait more enjoyable for the craft beer elite. While times have certainly changed, those memories remain. San Antonio, TX-based Weathered Souls Brewing Company's latest members-only beer release is reminiscent of those glorious whales that would breach within the crowd dedicated enough to be First In Line.
A Bit of History
First in Line was borne out of dedication and love for brewing and the craft beer community. Back when Weathered Souls' head brewer Marcus Baskerville was still a homebrewer, he arrived extra early to Jester King to be first in line for their legendary B1 Atrial Rubicite release–there, he and his friends met and shared beers with Jester King owner, Jeffrey Stuffings. Baskerville returned regularly to share his homebrew creations with Stuffings and, over the years, Stuffings went from brewing role-model to mentor and finally to friend. 
First In Line is a beast of a stout that was originally brewed in 2019 in collaboration with Stuffings. The Jester King team provided fresh-baked peanut butter brownies and raspberry and blackberry jam that were tossed into the mash. The beer was stored in a variety of bourbon barrels throughout the winter and spring. It was then blended in Weller Special Reserve and 12-year Heaven Hill barrels with additional blackberries, raspberries and fresh peanut butter. Once bottled, this release debuted in August of 2020 to much fanfare. 
View this post on Instagram
To the Front of the Line
Not one to leave well enough alone, brewers at Weathered Souls took the brew a step further. Baskerville and his team created a double-barreled limited edition that was aged in a Maker's Mark barrel that previously held mead by Meridian Hive. The result is a Stout that transcends from a mind-blowing special release into a beer that's becoming the stuff of legends. The onslaught of flavors is exhilarating. Silky smooth barrel flavor is upfront, followed by fudgy dark chocolate and light honey sweetness. Subtle berry flavors intertwine and linger on the tongue in between sips. This 13.1% ABV Imperial Stout is absolutely decadent and one to be remembered as one of Weathered Souls' finest creations to date.
View this post on Instagram
About Weathered Souls
Weathered Souls opened their doors in San Antonio, TX in 2016 and immediately earned a reputation locally for their Hazy IPAs and Stouts. Since then, they've continued to expand their lineup to include tasty interpretations of a wider variety of styles. Baskerville developed a Stout recipe and created a global movement in 2020 to help bring awareness to injustices faced by people of color: Their Black is Beautiful initiative has found its way into 1207 breweries in 22 countries around the world and has cemented their place in craft brewing history.
---