No Comments
Wellspent Brewing Company launches "The Well" Membership Program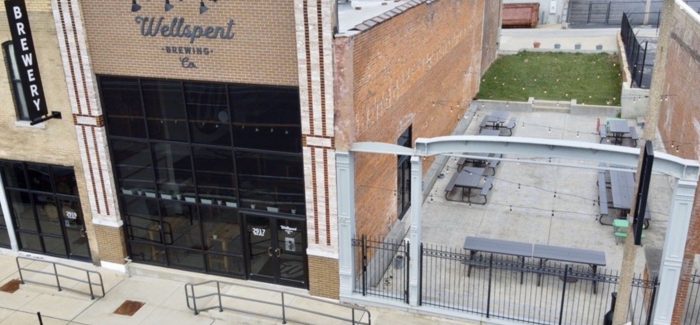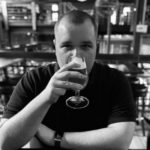 Having recently celebrated its third anniversary, Wellspent Brewing Company is still considered a relatively young–yet notable–brewery in the already burgeoning St. Louis craft beer scene. This year, after the rollercoaster of COVID, they also launched a new membership program called "The Well."
Established in 2017, Wellspent Brewing is the creation of head brewer/founder Kyle Kohlmorgen and his wife, Angela. Kohlmorgen first started homebrewing in college and continued to brew nights and weekends while working as an engineer in food & beverage facilities. During that time, he began to develop a brewing style that he felt would translate into a successful business.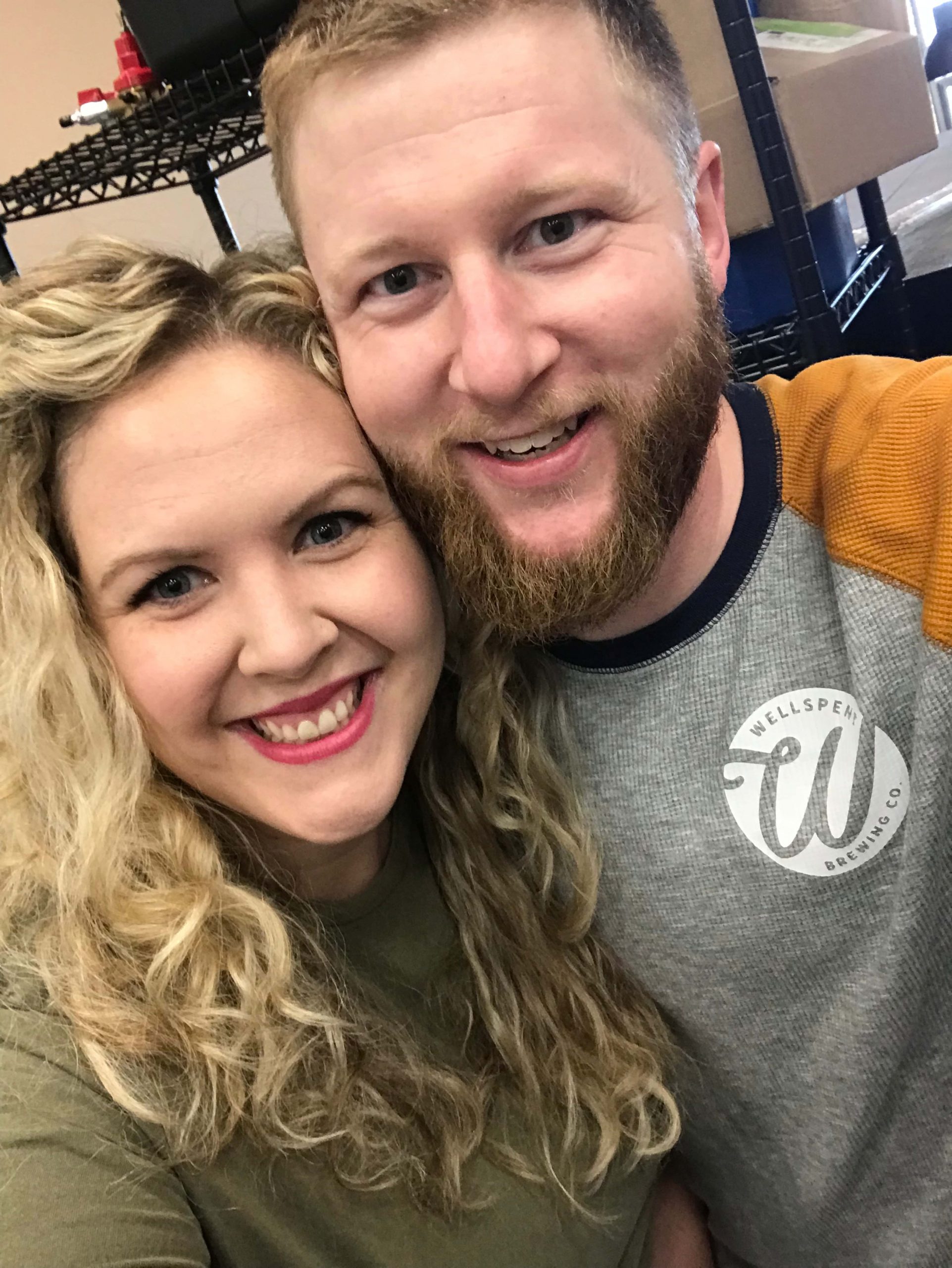 "I am inspired by breweries that have a well-defined intent, constantly evolving while staying true to who they are," Kohlmorgen said. He further shaped his business model after visiting breweries like Cellarmaker and Sante Adairius: "smaller places making world-class beer and serving it on site."
"I hope we can continue to refine Wellspent's intent while maintaining our focus on persistence, celebration and balance," Kohlmorgen added. 
When asked about the name Wellspent, Kohlmorgen replied, "My wife and I wanted the brewery to reflect how we live our lives. Whether it's our time, our money and our energy – it's Wellspent."
In 2020 Kohlmorhen submitted his first beer to the Festival of Wood & Barrel-Aged Beer (FOBAB) and won a gold medal in the Dark Strong Beer category. That beer was Baq 2 Baq, a 12% Belgian Quadrupel that was aged in red wine barrels and then in brandy barrels.
"Our barrel program is still very young," he said, "but I'm really proud of what we are doing. We haven't done many competitions, but I hope to do more now that we have packaged beer."
Unfortunately, if you missed trying Baq 2 Baq, you'll have to wait until the next batch is available. Currently, the base beer, Baq, is in the tanks and scheduled to be racked in March and make its return in mid-2022 with Baq 2 Baq arriving later in the late 2022 or early 2023.
What's on Tap
Wellspent brews a wide variety of styles ranging from their Keller Pils to their On the Bright Side series, which features various fruits to deliver a fantastic fruited beer experience. You can currently find a Raspberry variant of OTBS in the taproom along with Hula, which is brewed with passion fruit, guava, pineapple and milk sugar.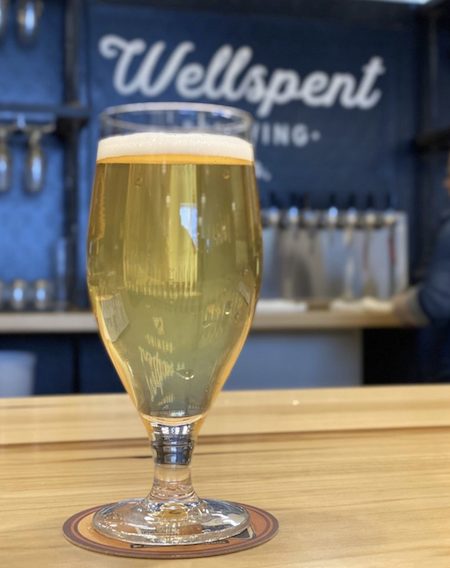 Some other notable beers are currently available in the taproom: 
Buck:

a 3.2% ABV Belgian Style Single brewed with Buckwheat is a favorite of Kohlmorgan–"I spent three years testing and honing the recipe at the brewery before we opened; I love the balance we strike between complexity & drinkability."

Wandering Lights:

a 6.5% ABV blended Saison, described by Kohlmorgen as a blend of fresh, hoppy Saison and a two-year-old complex, slightly tart barrel-aged Saison. "It has big notes of tropical fruit notes like guava, passion fruit and pineapple; I can't tell where the hop character ends and the yeast esters begin."

Mass Appeal: 

a 6.5% ABV American IPA with an ever-evolving blast of hoppy goodness. The current batch is dry-hopped with Galaxy, Sabro and Vic Secret.
The Well
In late 2020, Wellspent announced The Well, a members-only community of Wellspent supporters. Kohlmorgen hopes to further deepen their relationship with their most fervent supporters while thanking them for their support.
"Building a community using beer as a conduit was always the goal of our taproom and The Well is an extension of that," Kohlmorgen said. "I knew I wanted a unique blend of the old-school 'Mug Club' and the exclusive bottle release-style clubs already defined by The Bruery and Cigar City."
Kohlmorgen went on to credit those other members-only communities established in the St. Louis region like Perennial, Side Project, 2nd Shift and Main & Mill.
COVID was a significant hit to the business, essentially shuttering the taproom, impacting most of the Wellspent revenue and closing their outlet for customer interactions and creativity.
"The Well keeps us connected with our customers while providing an outlet for creativity," Kohlmorgen explained. "COVID forced us to think creatively about a membership program as we had to build something that would provide as much (or more) value to our members when we return to some form of normal."
Members receive a share of eight 16-ounce cans, 12 times per year. Each month, membership also includes two unique beers that are usually not available outside of The Well. Members are also given the opportunity to provide their preferences and feedback on beer styles to further drive the creative brewing process.
Although membership to The Well is already sold out, the annual membership fee is $300 upfront or $360 paid over twelve months; those interested should keep an eye out in early 2022.
What's Next?
When asked what we can expect from Wellspent in 2021, Kohlmorgen said, "We should have at least one barrel-aged Stout released this year, but we're not going to force it. We'll rack when they are ready."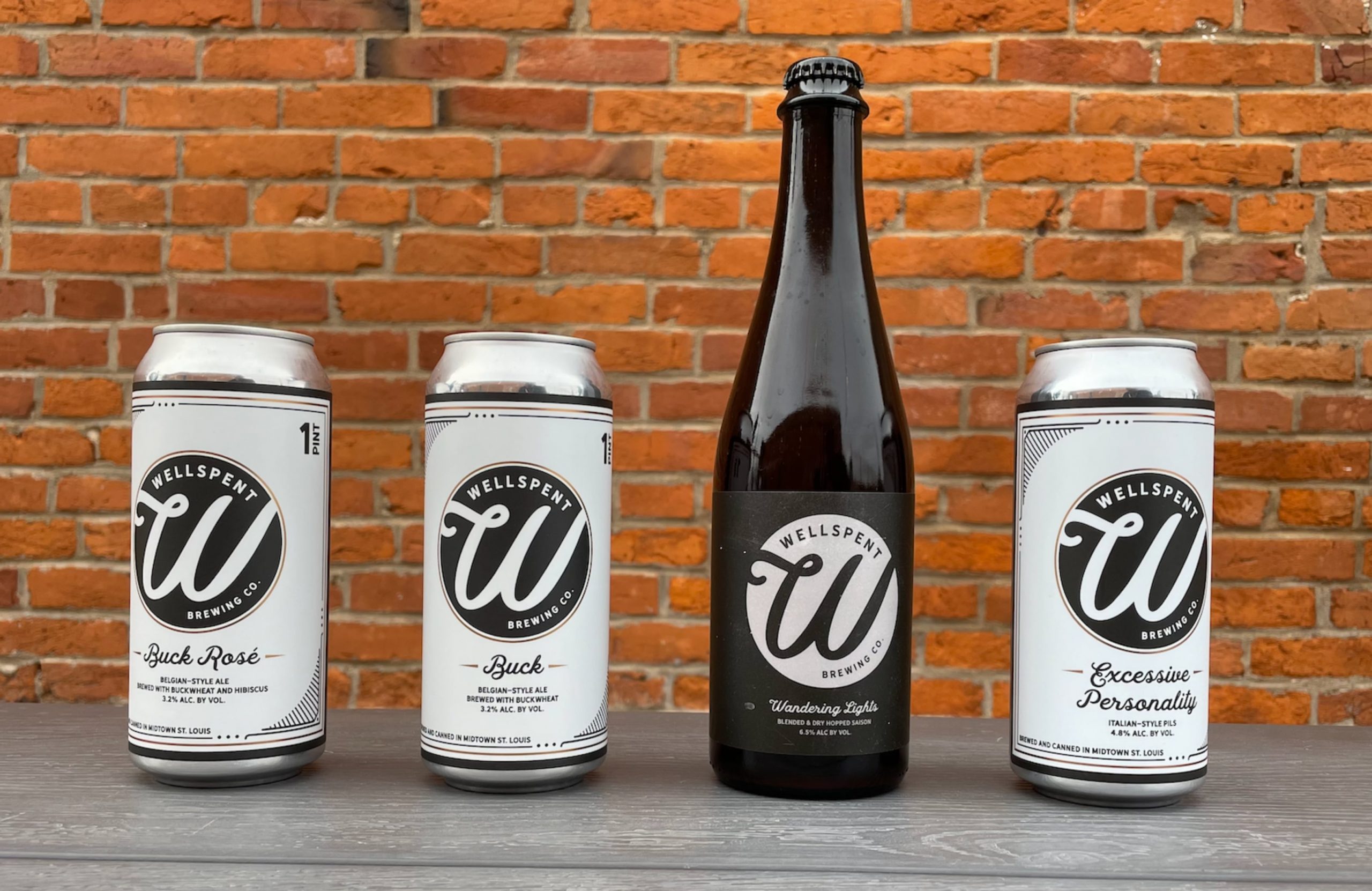 COVID isn't slowing down the team at Wellspent as they plan to expand their Lager program this year by experimenting with German/Czech styles.
"We will continue to fill barrels with Stouts, Barleywines and Quads," Kohlmorgen said. "We also plan to pull more Stouts out of barrels this year, most of which will be blended and bottled, but some will be transferred into fresh barrels for longer aging. We'll also brew a few batches of Stouts aged in a stainless with a host of fun adjuncts."
Wellspent is currently canning (or bottling) nearly 100% of the beer they produce for the first half of 2021 which means many of Kohlmorgen's favorite Wellspent beers will be available.
Spice of Life, a dark Mild with rye (3% ABV)

Dark: Czech-style Dark Lager

Mars Rover: Biere de Garde

Light: American Lager with organic popcorn from Severson Farms

Dad Jorts: Hoppy Saison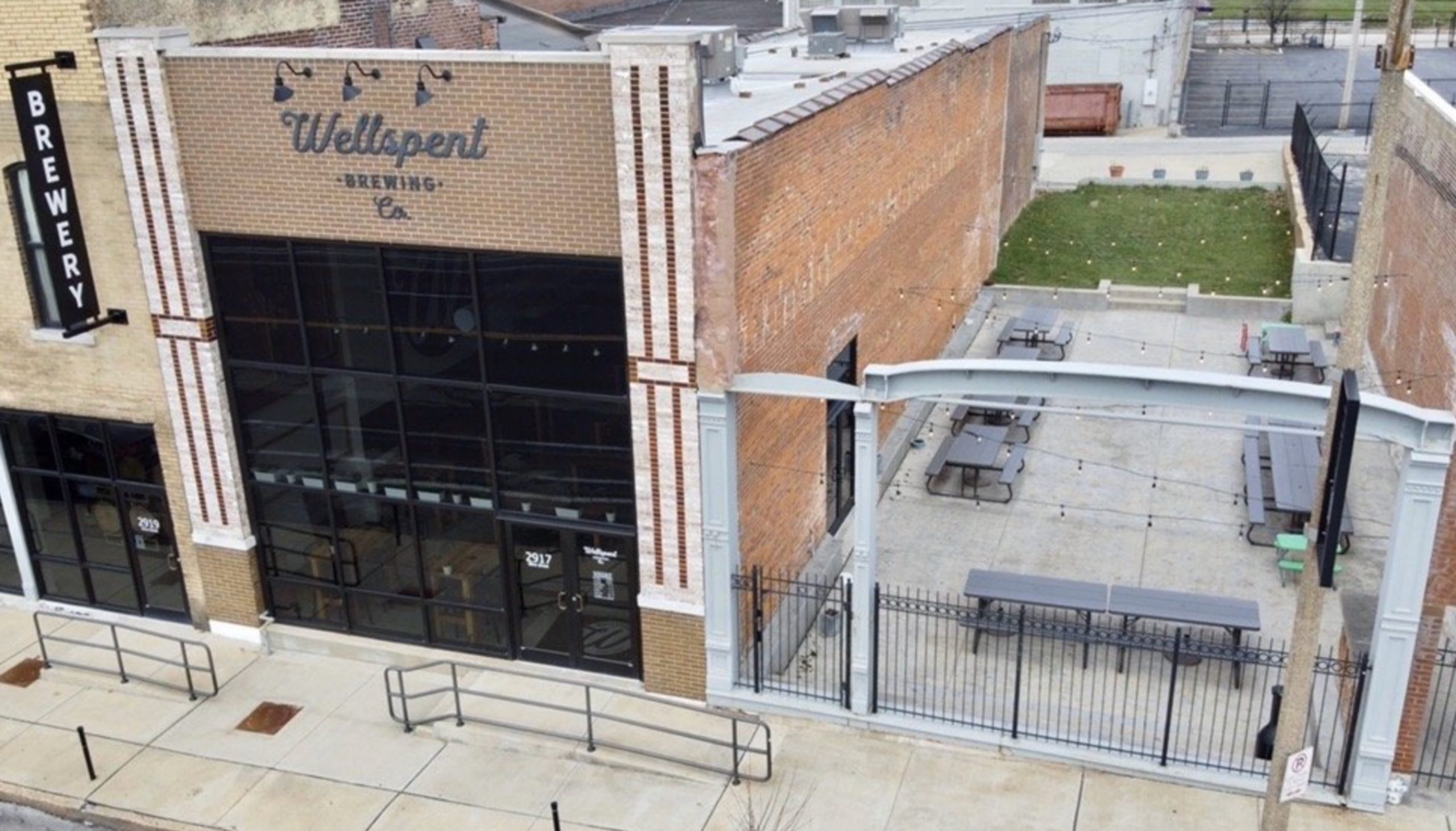 Learn more about Wellspent by visiting their website or social media: Facebook, Twitter and  Instagram
---