No Comments
Revolution is Rolling Out New Deep Wood Variants + League of Heroes IPAs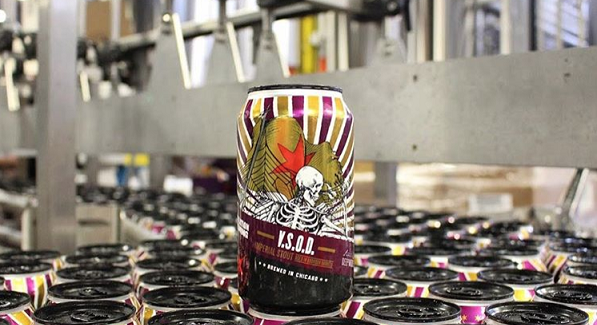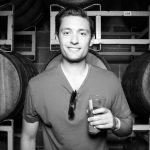 Revolution Brewing has ensured that craft beer lovers won't go lacking for quality craft beer options this Christmas. After the recent successes of their League of Heroes IPA line and the first cans of their Deep Wood series, Revolution is back with more options from both lines – so get excited.
New Deep Wood Variants
To no one's surprise, the first round of Revolution's Deep Wood series, featuring Deth's Tar, Café Deth and Deth by Cherries, was extremely popular. The second release from their barrel-aged series aims to build on this momentum with two unique variants, seeing cans for the first time:
VSOD: "For those of discerning taste, this blend of specially selected Deth's Tar Imperial Oatmeal Stout barrels, each aged a full two years, is a showcase of barrel character. "Very Special Old Deth" demonstrates the flavors and aromatics which can only be achieved through extended barrel aging and obsessive TLC. Enjoy now with pinkies extended or store cold. ABV: 13.4%"
Ryeway to Heaven: "Brewed with over 60% rye, this limited production rye ale has a seductively ample body which suggests sweetness while retaining a dry finish. Aged 12 months in American Rye Whiskey barrels, this "Ryewine" as we call it, is wholly unique in its malt and barrel-derived complexities. ABV: 13%"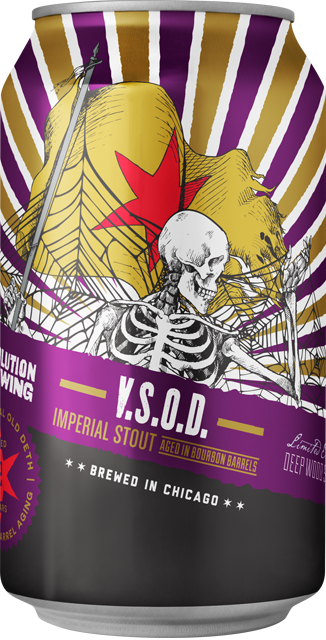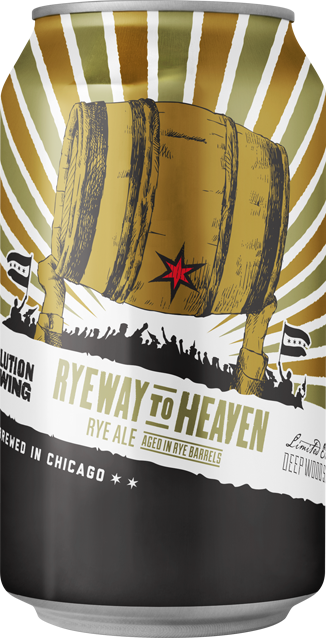 Both Very Special Old Death and Ryeway to Heaven will be available in 4-packs of 12oz. cans at Revolution's second Deep Wood release party this Friday at their Kedzie facility – festivities start at 4:00 pm. Folks attending will also be able to try a few different VSOD variants plus a nitro version of Ryeway to Heaven – sign me up for that one. Their acclaimed Christmas ale, Fistmas, will also be available.
New Heroes Arrive
Not to be outdone by their new barrel-aged peers, Revolution has introduced two new "Hero" IPAs to the third edition of their League of Heroes IPA line.
Denali-Hero: "This burly IPA uses a massive dry-hop of Denali hops to deliver a serious punch of pineapple, citrus and herbal notes with every sip. ABV: 7.5%"
Northwest-Hero: "IPA brewed to showcase the dank aroma hop varieties grown in the Pacific Northwest, including Columbus, Chinook, Centennial, Cascade and Warrior. ABV: 7.1%"
Both new heroes are available in version three of Revolution's League of Heroes series, along with Anti-Hero and Galaxy, and should be out  on shelves now.
https://www.instagram.com/p/BcINVaHjgOc/?hl=en&taken-by=revbrewchicago
Cheers to new beers!
Feature image courtesy of Revolution Brewing
---