#RyeWayToHeaven Archives – PorchDrinking.com
December 8, 2017 | Taylor Laabs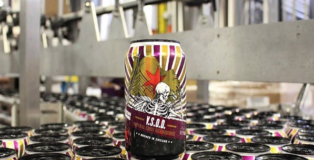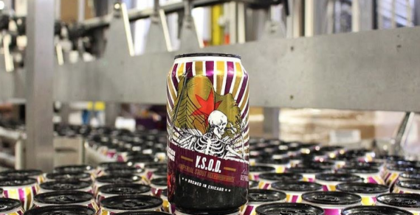 Revolution Brewing has ensured that craft beer lovers won't go lacking for quality craft beer options this Christmas. After the recent successes of their League of Heroes IPA line and the first cans of their Deep Wood series, Revolution is back with more options from both lines – so get excited.
November 22, 2016 | Mathew Powers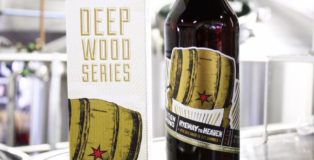 ABV: 14.5% | IBU: 20
Revolution Brewing explains its Deep Wood Series Ryeway to Heaven as perhaps a "doorway to an existential awakening, or maybe it's just a damned fine beer." One could argue it's a little bit of both. This rye ale aged in rye barrels serves as the quintessential example of how the art and science of barrel-aged brewing can result in elevated deliciousness – and it's a perfect treat for Thanksgiving and holiday festivities.