One Comment
Crucible Brewing Company | Molten Peaches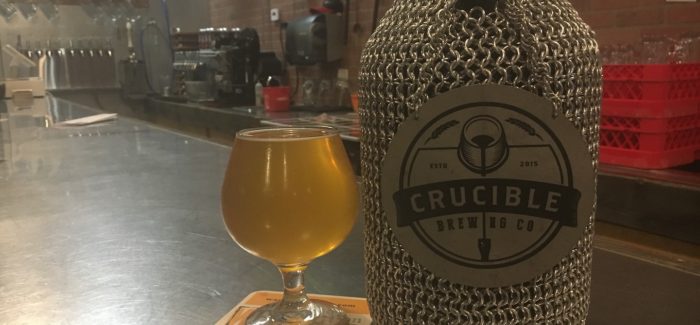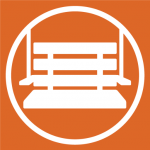 Like any story worth sharing, it started with a night of drinking wine with his grandparents. The moment of clarity slapped Dick Mergens out of sleep at 3AM, and he saw it immediately through a boozy haze: "I should open a brewery." The 23-year-old Lowe's employee crawled out of his grandparents' basement the following morning and shared his vision with his coworker Dylan. Soon enough, two other longtime friends were on board. It was only a matter of time before I walked into their brewery to taste Molten Peaches. 
Never mind that none of them had so much as boiled wort; for Mergens the math was irrefutable:
Money spent brewing his own beer
– Money currently spent on craft beer
Pocket the difference!
Flash forward a few years and Mergens – along with friends Shawn and Dylan – were churning out some of the notoriously best product in Everett before the confetti from Crucible Brewing's grand opening was even swept up off the floor.
Enter Molten Peaches. Aged in DeLille Cabernet barrels for a year with over 26 pounds of peaches per barrel, you can expect this sour to deliver on big peach flavor. In the glass, Molten Peaches presents a deep gold color with a medium haze. On the nose, you get every ounce of the Yakima peaches that snuggled and soaked together with this beer.
https://www.instagram.com/p/Bc38Igan30u/?taken-by=cruciblebrewing
A light pastry-dough malt base renders Molten Peaches like your grandmother's peach pie in liquid form, with a sour twist that demands your attention. Do not expect much in the way of funk, though, as the brett expresses itself as tart; only a faint appearance of funk peeks out from the peaches after the beer warms. Even the sour profile is more subdued than other examples, presenting just a butterfly's kiss of puckering that does not feel as if it will melt the enamel off your teeth. Behind it all lingers a slight woody complexity from the barrels to keep the palate interested. The dry, tart finish leaves you anticipating the next sip. Save Molten Peaches for a Thanksgiving dessert and your guests will commend your ingenuity and creativity (be sure to send Crucible a thank-you card for the occasion).
Molten Peaches is the incarnation of Mergens' approach to brewing: "Relax and chill out; you can fix anything until the moment it is in the glass." Once Molten Peaches finds its way into your glass, you can safely count yourself among the sated masses in Mergens' premonition.
---