No Comments
Kannah Creek Brewing Co. | Hop Citrus Zest Sour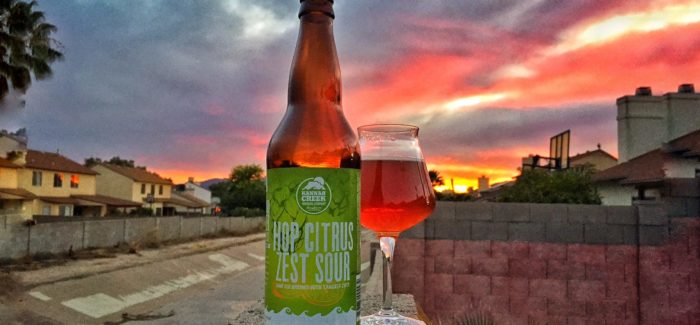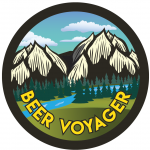 Personally, one of my favorite beer styles is sours, but not everyone feels the same way I do. I could go on for days about all the different reasons that I like sours, but that still wouldn't change the opinion of someone that doesn't like the style. I believe that sours are like IPAs for people that haven't tried very much of the style. When someone first tries IPAs they tend to be overwhelmed by the hoppiness and intense bitterness, and the same concept applies with sours. Not all beer drinkers are used to the mouth-puckering sourness you get from some sours and that can turn people off. By creating the Sour Beer Project Series, Kannah Creek Brewing Company set out on a mission to help introduce people to sour beers.
ABV: 5% | IBU: 50
The Sour Beer Project Series features several different sours that are all sessionable, feature different fruits, and have a mild sourness. Kannah Creek wanted to introduce the people in their hometown of Grand Junction, Colorado to sour beers since the style hadn't quite caught on there yet when they first released the series.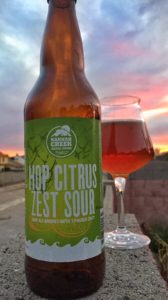 My personal favorite from the series is the Hop Citrus Zest Sour. This session sour ale is brewed with tangelo zest and Simcoe, Zeus, Cascade, Citra, and Centennial hops. There is a lot of citrus flavor, followed up by a slight sourness. Kannah Creek's brewers were going for "crushable" with this sour and they definitely achieved that goal. This is a beer you'd want to take on a hike or have on a hot day outdoors.
While the experienced craft beer connoisseur will enjoy a beer like this, I think that someone inexperienced with sours would find this beer appealing because the sour profile is not overpowering and it is really refreshing. Kannah Creek did a nice job of crafting a full flavored beer that can appeal to multiple audiences. They like to say that this beer pairs well with seasoned sour drinkers or those new to the style.
---