No Comments
Surly Brewing Sees Longevity in the Chicago Market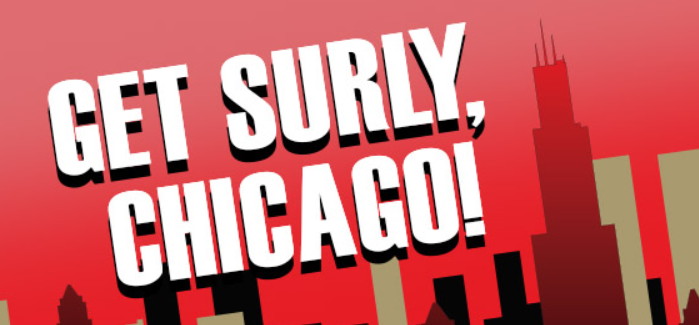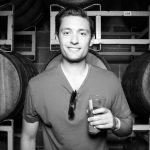 While Surly Brewing resides in Minneapolis, Minnesota, its second home lies within the Windy City. In a move to meet growing demand in the Chicagoland area, Surly is shifting its distribution relationship from Windy City Distributing to Lakeshore Beverage, which also distributes the likes of Bell's, Founders and AB-InBev's High End group to the Chicago region. While the shift in local distributors might not seem like much on its face, it's actually an intriguing signal of Surly's larger Midwest strategy and emphasis on gaining market share in Chicago.
Chicago houses a huge swath of educated craft beer drinkers and eager newcomers, which Austin Sawyer, Sales Director – Import/Craft Brands, Hand Family Companies (parent company of Lakeshore Beverage), said was very enticing to Surly: "Surly treats Chicago as a secondary home market, and this will continue to be even more apparent as they grow and invest more resources into this market. It is a very strong market for Surly, and will continue to get stronger. New brands, pricing and programming will all equate into more availability and sales across the entire Chicagoland market."
And while Chicago already contains a variety of esteemed local brewers and national brands, Surly's National Sales Director Bill Dillon believes that Chicago has even more potential to mature, and for Surly to grow with them, which is why they're making such an emphasis on the market: "[Our] approach is to identify markets that are at an inflection point in craft, where we feel like we can make an impact in the craft category. It's a sustained long-term growth strategy."
https://www.instagram.com/p/BdgSpYBnkjC/?taken-by=lakeshorebeverage
Surly's new partnership with Lakeshore Beverage will primarily have an impact on the following three consumer-facing areas:
Increased Availability
Surly already had a strong presence in Chicago, but Austin Sawyer plans to make the likes of Furious and Darkness even more of a household name due to Surly's unique production capabilities. "[Surly] has the ability to scale up production without cutting back on the quality of beers they are producing. This will allow us, as their distributor, to sell without hesitation as we increase the availability of Surly brands across our market."
This approach of getting more beer on more shelves has provided dividends for Lakeshore Beverage clients before, including the likes of Founders, who have increased their Chicago sales year over year since their shift to Lakeshore Beverage in 2014, mostly due to the increased popularity of their All Day IPA.
Better Pricing
Unlike smaller breweries, Surly's main goal is no longer to just survive, but to expand based on customer needs and demands, says Sawyer. One demand that Surly gets across the board is their high-price – and so they are adapting. According to Sawyer, starting this month, consumers will find their traditional Surly beers at lower prices across Chicagoland. For example, a 12-pack of Furious, Surly's consistent best-seller, will now be $13.99- – $14.99, a significant drop from its traditional $17.99 – $19.99 price point.
https://www.instagram.com/p/BdQ4ZPlBGiw/?taken-by=surlybrewing
This pricing shift reflects how committed Surly is to the 12-pack format, which Dillon says is a big reason why Surly experienced double-digit growth through 2017 Q3 and aims to be a huge factor in sales in 2018. And for those worried that bottles may not be in Surly's plans for the future, fear not, as Surly still plans to have several large format bottle releases this year, including Darkness in the Fall.
Added Awareness
The final element of Surly's vision for Chicago is impacting what customers see on-premise in Chicago and increasing the frequency of it. To Dillon, a vested interest in generating new awareness for their brand has six key facets: "We've clearly identified an opportunity to drive sales in [this channel] and those plans revolve around 6 KPI's: authorization/distribution, pricing, shelf management, merchandising, display activity and rotation."
Put these six elements together and you generate a perfect storm of buying behavior for the average Chicagoan as they are able to purchase more Surly products, more consistently, and at a lower price. These types of qualities factor heavily into the decision-making process for the average craft beer buyer and will most likely prime these consumers to buy additional Surly products the next time they peruse their local corner store.
So, do you think that Surly's new approach to Chicago will pay dividends for them in the long run? Let me know in the comments below. Cheers!
Feature image courtesy of Surly Brewing
---