No Comments
Hardywood Park Craft Brewery | Gingerbread Stout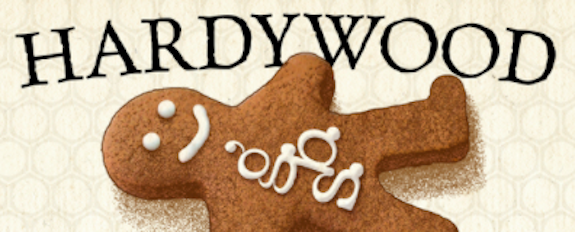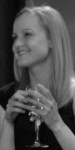 My Secret Santa may still be a secret, but his great taste in Virginia beer is definitely not. I was gifted Hardywood's Gingerbread Stout and shared it with my family during Christmas. Despite enjoying it in Florida's 80-degree December heat, we found the Imperial Milk Stout delicious, sip-able and surprisingly light.
ABV: 9.2% | IBU: 55
This 750 ml bottle is an impressive party gift, but it doesn't come without merit. It's netted a number of awards, notably:
2012: 100 Score, Beer Advocate Magazine
2012: Silver, Virginia Beer Cup, Dark Beer
2012: Bronze, World Beer Cup, Herb and Spice Beer
2013: Gold, Virginia Beer Cup, Fruited, Herb and Spice Beer
2013: Best in Show Silver Medal, Virginia Beer Cup
The stout is truly hyper-local: It's made from baby ginger from Casselmonte Farm and wildflower honey from Bearer Farms.
https://www.instagram.com/p/BbDJLY2Ampp/?hl=en&taken-by=hardywood
We tasted it Christmas afternoon, before lasagna but after we had played a Hallmark movie or two.
First reaction? This was not heavy. It was light, slightly fizzy and carried the ginger on the nose. We expected more robustness from the beer, but instead got a smidgen of sourness and a smooth structure. The gingerbread was there, but not bold. We likened it to a gingerbread cookie with red gum drops instead of thick, white frosting.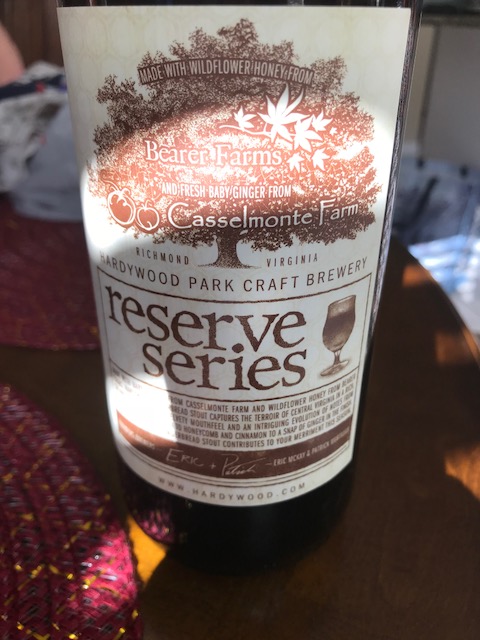 One taster recommended a pairing with tiramisu, another thought something salty might even be fun such as chocolate-covered potato chips.
Hardywood is growing fast in Virginia: It started brewing in 2011, has a brewery and taproom in Richmond, a newly opened pilot brewery and taproom in Charlottesville and plans to open in 2018 a $28 million brewing facility in Goochland.
Feature image courtesy of Hardywood Park Craft Brewery.
---