No Comments
The Weekly Buzz | December 29 – January 4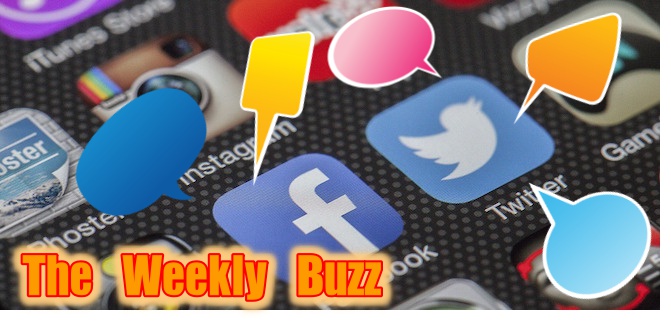 Well, it's officially 2018. I don't feel much different than I did last year. I already go to the gym on a regular basis, so I don't have a pesky weight loss resolution to deal with (although I do have plenty left to lose). The world is still a terrifying hellscape, and we're all used to that by now. We still have craft beer, so that's a mark in the "Win" column. Craft beer also loves creating internet nonsense for us all to read, and we've collected some fun ones this week. Welcome to The Weekly Buzz!

Looking for a diet plan to fit that resolution?
https://instagram.com/p/BdQrqFdBmAm/
---
I wonder how many football fields of grain I drank this year…
https://instagram.com/p/BdTBu5ZhZKH/
---
Whodunnit?
https://instagram.com/p/BdQo8VJHbX9/
---
Want to get your foot in the door?
https://instagram.com/p/BdQT3G1BvGw/
We are hiring! Currently looking for people to join our San Diego team. Visit https://t.co/vqrpXdBmeI for more information and submit your resume to [email protected]. Cheers to a new year with a new job! pic.twitter.com/qL2vmAb7jQ

— White Labs (@whitelabs) December 30, 2017
https://instagram.com/p/BddX-yKlq3m/
---
A few thoughts and wishes for 2018!
It's been one heckuva 2017, and we're taking a moment to look back! We couldn't have done it without our awesome co-workers, and we couldn't have done it without all of you. So, from all of us here at Dogfish Head … cheers and thank you! 🍻 https://t.co/Of5W0CGQ4I pic.twitter.com/rdIk6DNQAU

— Dogfish Head Brewery (@dogfishbeer) December 31, 2017
https://instagram.com/p/BdY1uqHl2jM/
https://instagram.com/p/BdYuqqIBf3y/
https://instagram.com/p/BdacqjQh3u2/
---
How many of these "Top Nine" things have you been forced to scroll through?
https://instagram.com/p/BdYG5R1gXN-/
https://instagram.com/p/BdYDyy6hOBj/
https://instagram.com/p/BdYkSXFl6M5/
---
Help get some people out of the cold.
The brutally cold weather reminds us why this cause is so important to our local residents & neighbors. Come out one week from tonight & join us at #Stable12! #guestbeertender #giveback #codeblue #annsheart #craftbeer #phoenixville #breweriesinpa #pabeer https://t.co/cSz7XKi2kB pic.twitter.com/XhikQujWLz

— Stable 12 Brewing Co (@Stable12Brewing) January 2, 2018
---
I am! I always am!
We have an official opening date! Who's thirsty?#atlanta #atl #Atlantacraftbeer #gabeer pic.twitter.com/lZcz44GXO2

— newrealmbrewing (@newrealmbrewing) January 1, 2018
---
 Are you handy with a snow shovel?
Be extreme in 2018 — join #SGAD on 1/20 for the @Loppet Extreme! We need 50 people to shovel snow, build ice scultures, & be all-around bad-ass Minnesotans. Sign up here: https://t.co/HprQWqiMjI pic.twitter.com/RLojpG1HPY

— Surly Gives A Damn (@SurlyGivesADamn) January 2, 2018
---
Get 'em while they're hot!
Did you get your #IPAFEST2018 tickets yet? https://t.co/Ni3GW8EVqM

— Shmaltz Brewing Co. (@ShmaltzNYC) January 3, 2018
---
 Fly, Eagles, Fly! On the Road to Victory!
Tomorrow Evil Genius Beer Company releases 'FLY LIKE AN EAGLE' a 6.2% Cherry "Wooder" Ice Inspired NEIPA. Plus they're bringing back 'GWYNETH PALTROW'S HEAD WAS IN THE BOX' in crowlers! #PABeer pic.twitter.com/NPfjxrtibS

— Breweries in PA (@BreweriesinPA) January 3, 2018
---
 Just in case you need a little company while you drink.
If you're going to trust anyone on the internet to walk you through a beer's tasting notes, it might as well be the folks who brewed it! Luckily we stacked up a whole YouTube channel with videos of our production staff enjoying the fruits of their labor: https://t.co/OJFrP67HLw pic.twitter.com/qktFhehitL

— Night Shift Brewing (@NightShiftBeer) January 3, 2018
---
Start checking those shelves, Pelican State!
https://instagram.com/p/BdfiJ4FBrc_/
---
It still has that new brewery smell…
https://instagram.com/p/BdgV3orAx1J/
---
We love when craft beer gives back!
https://instagram.com/p/Bdf8i5sjNvD/
---