No Comments
The Weekly Buzz | November 2 – 8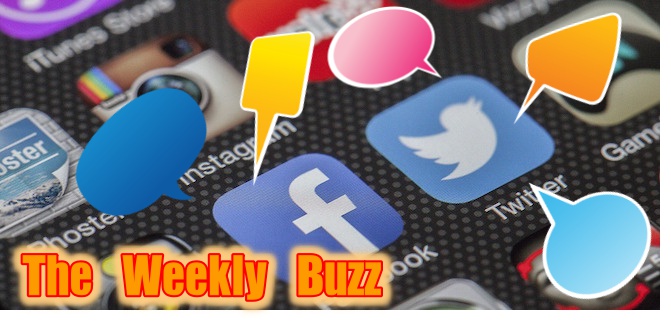 I just want to thank America for doing (mostly) the right thing this week. Great work everybody! Now that we've taken steps to reinstate a check on our country's executive branch, I feel safe imbibing a fine craft-brewed beverage. Crack open a beer and discover all this stuff I found on Twitter and Instagram. This is The Weekly Buzz.

Help feed families in need.
On Sun/Nov 18, Tröegs will be the starting point for the Harrisburg area Cranksgiving, a nation-wide food drive on two wheels. Participants ride bikes to grocery stores and acquire requested items for local food banks. Join the fun! https://t.co/gEoCyS45gB

— Tröegs Brewing (@TroegsBeer) November 8, 2018
---
A great idea for Veterans Day!
We're honoring Veteran's Day on November 11th. Want to help? You can pre-buy a pint of Smuttlabs' latest beer, Baddest Mother in the Valley Black IPA, at Hayseed Restaurant. We will share the beer with the veterans or active duty service members who visit Hayseed on Veteran's Day pic.twitter.com/EnCApHMonp

— Smuttynose Brewing (@smuttynosebeer) November 8, 2018
---
Do you have your tickets yet?
#DayOfDarks lineup is growing! Don't miss next Saturday's biggest, baddest, dark beer celebration at Wynkoop. Tix at https://t.co/GFGqtk0bTE pic.twitter.com/CgZX8HrMaL

— Wynkoop Brewing Co. (@Wynkoop) November 8, 2018
---
Sounds like a nice little Saturday.
Join us Saturday afternoon for the first ever First City Beer & Wine Festival on the Colton Hall lawn, feat. local wines & #craftbeer, food trucks, lawn games & live music, incl. headliner @glove. Proceeds benefit Monterey County Gives: https://t.co/yIwkfkjlmH 📸: @AlvaradoStBeer pic.twitter.com/PRXkfGtkdz

— City of Monterey (@CityofMonterey) November 8, 2018
---
I would like to try these, please.
https://www.instagram.com/p/Bp7L-9-BpGE/?utm_source=ig_share_sheet&igshid=6gyrzfrerugn
---
Because everyone hates the Cowboys.
https://www.instagram.com/p/Bp7ZKm7Aq87/?utm_source=ig_share_sheet&igshid=17d3f8z5n7d6j
---
This is a huge investment in the future!
https://www.instagram.com/p/Bp79MNXAH7q/?utm_source=ig_share_sheet&igshid=f68cu9bouxde
---
After a horrific shooting, Pittsburgh is pitching in to help their neighbors.
https://www.instagram.com/p/Bp7IQjtltm7/?utm_source=ig_share_sheet&igshid=1f58hh6619ct
---
It's alive!
https://www.instagram.com/p/Bp5tp_anjex/?utm_source=ig_share_sheet&igshid=1gmev5slqa6j0
---
Are you a fan of cask ales?
9 Days away! Don't miss the first ever #CasksNotDeadFest at @RealCaskAle on 11/17! The first judged #caskale competition and fest in L.A.! Tickets: https://t.co/EJOzZNn65r #labeer #independentbeer

— LA Beer Week (@LABeerWeek) November 8, 2018
---
Looking for a new gig?
Would you like to be a part of the Founders Family? We're an ever-growing team of hard-working beer enthusiasts that take what we do seriously but don't take ourselves too seriously. We're currently looking to fill a variety of positions! Learn more here: https://t.co/yr7wYUUxvF pic.twitter.com/r8dJ6VaMim

— Founders Brewing Co. (@foundersbrewing) November 9, 2018
---