No Comments
The Weekly Buzz | May 25 – 31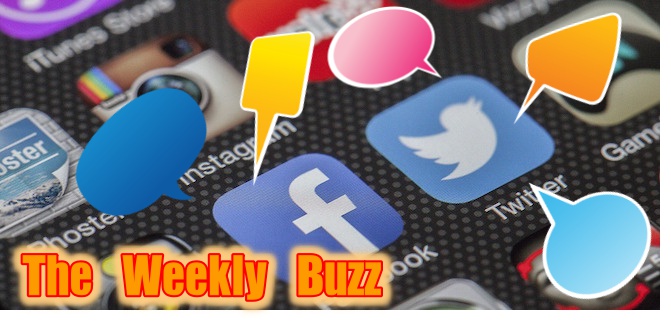 After a long weekend and a short work week, all I can think of is drinking more beer. Luckily, there will be plenty of opportunities this summer! So grab a lunch beer — something sessionable, of course — and check out this week's beer-related social media nonsense. This is The Weekly Buzz!

Don't forget the real reason that you didn't have to work on Monday.
https://instagram.com/p/BjVGrDtBDvo/
https://instagram.com/p/BjVXupWAp0A/
https://instagram.com/p/BjVrFtigGU1/
---
Tickets available now!
https://instagram.com/p/BjUpZKGhBSu/
---
Did you watch the big race?
https://instagram.com/p/BjSUoXvh9KC/
---
The festivities start today!
https://instagram.com/p/BjXgAUeBGuL/
---
Collaborations are a MUST. Get it? MUST?
Hanging out with Tony and Randy in the Wine Lab at @NarcisiWinery. Really excited to have these guys as our neighbors and can't wait to work on some cool projects with them! pic.twitter.com/ZxZgshod5S

— Strange Roots Experimental Ales (@strangerootspgh) May 29, 2018
---
Happy Anniversary!
We're celebrating 25 years of brewing on June 9th, and we want you there! Join us for food, games, music, and finally crafted beer from 5:00pm – 10:00pm. Must be 21+ to enter. pic.twitter.com/yk4aVo9Hob

— Uinta Brewing (@UintaBrewing) May 29, 2018
---
In need of a summer gig?
We're looking for some more friendly faces to join the Brew Crew at our Beer Garden & Restaurant opening soon. Click here for a list of openings: https://t.co/LOXLIT8TPu

— SaintArnold (@SaintArnold) May 29, 2018
---
Get your tickets while they last!
Tickets to the #TwoBrosBeer For the Love of Hops Festival are now on sale! For just $5 you can be a part of the biggest beer event we have ever thrown! Grab them now and prep those taste buds for dozens upon dozens of beer. https://t.co/7tmSdVCJbg pic.twitter.com/tusJZf2vyT

— Two Brothers Brewing (@TwoBrothersBeer) May 29, 2018
---
These are my favorite kinds of shenanigans!
https://instagram.com/p/Bjalo6aF28X/
---
Insert Game of Thrones reference here.
https://instagram.com/p/BjaspLZHxdR/
---
Do you have what it takes to be a champion?
Throw on your warm ups and start training because the Left Hand Summer Games – Adult Field Day is July 14th. Drum barrel beer pong, four square, crushable summer beers, live music, food trucks, prizes and more. #SummerDoneLight https://t.co/HofrFwWODM pic.twitter.com/LVLxGhEkNZ

— Left Hand Brewing Co (@LeftHandBrewing) May 31, 2018
---
Are you coming out for Philly Beer Week?
Philly Beer Week begins this Friday. If you're like us and love #PABeer then check out our top events for the week.

See them here: https://t.co/7JSKqkYfTQ pic.twitter.com/cQ0b4rVRuS

— Breweries in PA (@BreweriesinPA) May 30, 2018
Start off #PhillyBeerWeek right with #YARDS at @gooddogbar Fri 6/1 5pm! We'll have plenty of tasty beers on tap & savory #BBQ treats for awesome #PBW pairings. #BrewUntoOthers https://t.co/mL5XntlGuh pic.twitter.com/AWBKCMsbdu

— Yards Brewing Co. (@yardsbrew) May 30, 2018
Come hang with us this Friday for @phillylovesbeer's #OpeningTap at the @FillmorePhilly! Use promo code VICTORY18 to see @chillmoody live, and drink some of our #PBW2018 special release, Liberty Bell Ringer! #PhillyBeerWeek #PBW2018 #PhillyLovesBeer pic.twitter.com/dQ9ETZAHOc

— Victory Brewing Co. (@VictoryBeer) May 30, 2018
---
This is a truly amazing thing.
https://instagram.com/p/Bjbb_xLhXCW/
---