3 Comments
Why I Will Not Wait in Line for Beer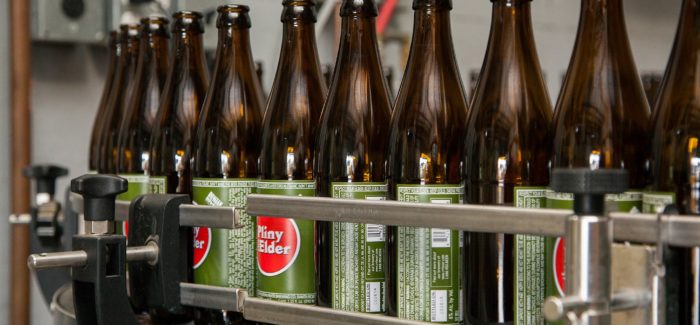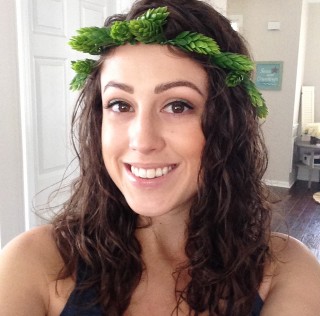 Feature photo credit: Russian River Brewing Co.
First off, let me preface by saying, I do not judge those who choose to wait. There is a level of admiration I have for those who make that tumultuous trek to a tiny, or huge, brewery in the middle of nowhere to wait in line for hours upon hours for their favorite golden nectar. If you honestly enjoy this beer geek rite-of-passage, who am I to tell you otherwise? I, on the other hand, have never waited in line for a beer release and I have no plans to do so in the future. I will never taste Pliny the Younger, and I'm completely okay with that. 
Saturated Marketplace
There once was a time when the craft beer selection at most grocery stores was embarrassingly miniscule. Within the last few years, we have entered an age where craft beer has slowly crept into the marketplace. With an increase in distribution, there are more out-of-state beers available than ever before! In coastal South Carolina, our selection has not always been the greatest. It angered me that Savannah, less than 30 miles away, received an entirely different (and far superior) distribution of craft beers than my tiny town across the border. And while this is still an issue today (I'm talking about you, Burial Beer Co.) we have seen a major increase in our general craft beer selection across several different grocery chains.
Why wait in line for hours and pay exorbitant prices when there is more than likely something equally as satisfying that is readily available at your local bottle shop?

On this same note, brewers are paying attention to what is trending and using it to their advantage. There once was a time when Bourbon County Brand Stout was the only barrel aged beer worth seeking out once a year. Now it seems that there are always new barrel aged beers available at some point throughout the year.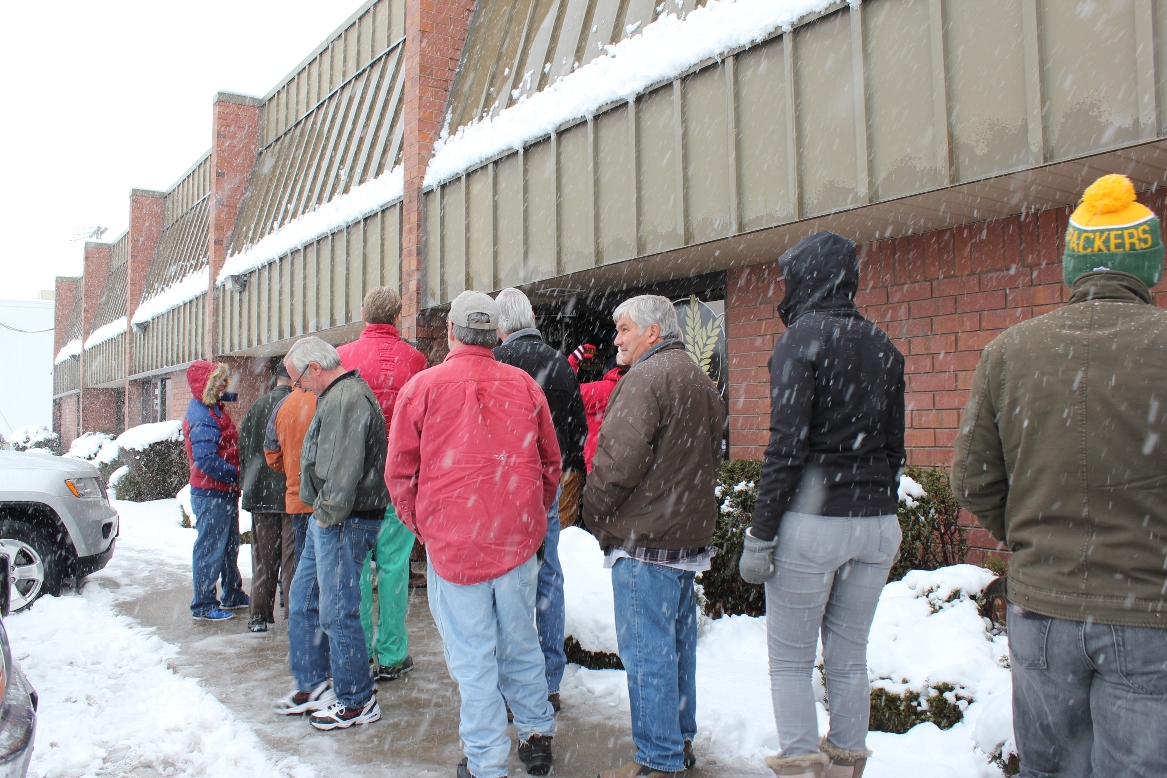 Personal Flaws
Waiting in line for beer is not a necessity and I just don't see myself doing it.
I am far too lazy and too impatient. Yes, I do wait in lines for other things such as paying for groceries, waiting for the light to turn green, or waiting in line for the bathroom. But these are life's necessities!

I have waited in fairly short lines for beer at festivals and at craft beer bars. Short lines. Like, less than 10 minutes people. This is completely different than getting in line at 6:30 a.m. to get a ticket and waiting in line for 5+ hours to get one 10 oz. pour of a beer. If you choose to spend your time that way, kudos to you! You have amazing willpower and dedication. I'm dedicated to things as well, such as my couch, sleep, and sweatpants.
It's Saturday morning and again I find myself waiting in line at a brewery for a beer release. Wtf is wrong with me? @MikkellerSD

— R Dub (@r_dub_1) March 4, 2017
Trading
Trading is the main reason why I am able to try some of the amazing beers I have consumed over the years.
I have been very fortunate to trade with some very giving people. Some of these people wait in long ass lines to buy small allotments of beer. Then, they trade this beer for something else. Something I have. So basically, I don't have to wait in line for beer because other people do it for me. That's their choice! And I am grateful for the time they spent, hours upon hours, waiting in line…for 2 bottles of barrel aged chocolate cinnamon hazelnut whatever-it-is.
But seriously, we have done our fair share of trading with people all over the country which is probably the main reason why I don't need to wait in lines at beer releases. We have friends and colleagues across the country who know about our passion for craft beer. So, we often use this to our advantage if there is something we are really itching to try.
@dheartshops 0 minutes and 0 seconds

— Cat Wolinski (@BeerAffair) March 18, 2017
Bottle Shares
Oftentimes it seems that the people who wait in these lines for "white whales" tend to cellar them and save them for a special occasion. I have been to a few of these bottle shares where  Cigar City's Hunahpu's, The Bruery's Black Tuesday and Firestone Walker's Parabola have all made an appearance. Some of these may have been the result of someone waiting in line. Some of these may have resulted from someone trading for them. Either way, they made it to these particular bottle shares and into my glass. I understand not everyone has these same results. But this is a list about why I don't wait in lines, not why you don't.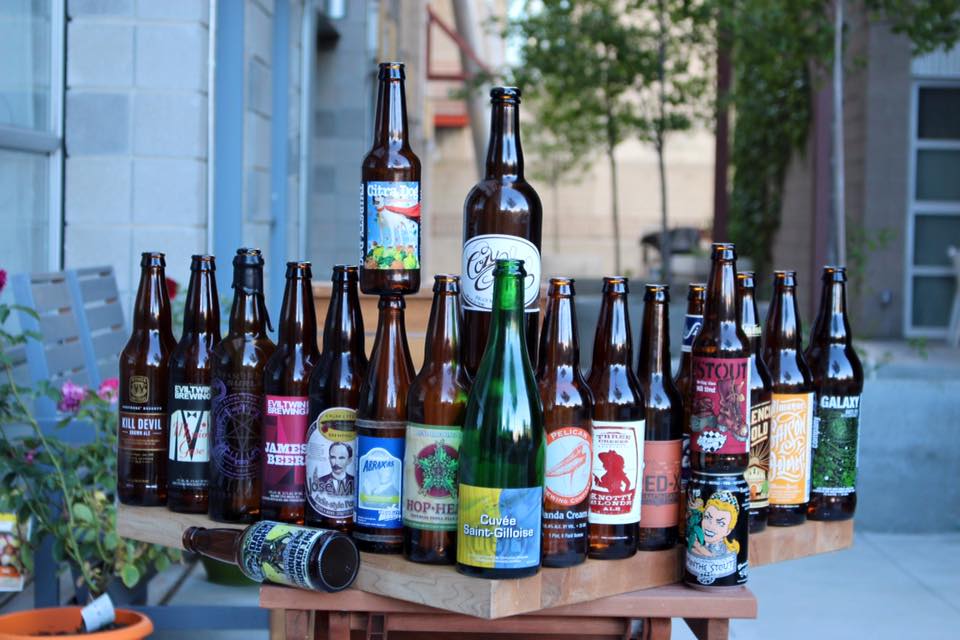 Choice
I don't have to wait in line for beer. It really is as simple as that. I love beer, but I don't love crowds. I would be much happier sitting at a cozy table tucked in a corner at my favorite craft beer bar or brewery sipping on their flagships than waiting in a long line at a popular brewery for their IPA-of-the-day. I like those rare beers. I'm lucky enough to sometimes have those rare beers. But I don't always seek them out because I don't have to. That is my prerogative, right?
@dheartshops never ever!

— Girls Who Like Beer (@GirlsLikeBeer) March 19, 2017
Have you ever waited in line for a beer release? I would love to hear stories from people who are seasoned veterans of beer releases and why they do it! Leave a comment below telling your story.
@dheartshops 2 hours @GLBC_Cleveland @glfor BBA Blackout Stout.

— Bruce n Strongsville (@BruceMcdiarmid) March 18, 2017

Follow Danele's craft beer adventures on Instagram @daneleheartshops and on Twitter @dheartshops!
---