No Comments
Almanac Beer Co. | White Label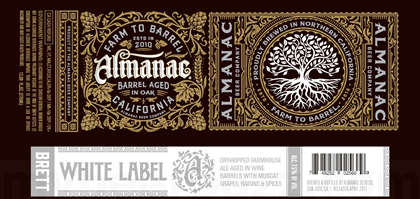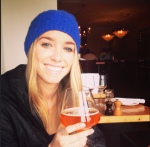 Featured photo credit: Almanac Beer Co.
ABV: 7.5%
A Tale of Two Blancs

San Francisco-based Almanac Beer Company emphasizes sustainable farming practices through using locally-grown grains, fruits and herbs from some of the agricultural hubs of Northern California. The brewery's Farm to Barrel series speaks to Almanac's specialization in beers brewed with local terroir from neighboring California farms. What is surely a tribute to this practice, Almanac's fruit-forward beers consistently burst with depth and flavor. This showcase profiles one of Almanac's most recent award-winning beers.
The Brewing Process
In conceiving White Label, a sour blonde ale, Almanac pivoted to a fruit most commonly used by another beverage purveyor – the vintners of the California wine industry. Borrowing from the wine making tradition, Almanac sourced California-grown Muscat Blanc grapes in order to craft a wine and beer hybrid creation.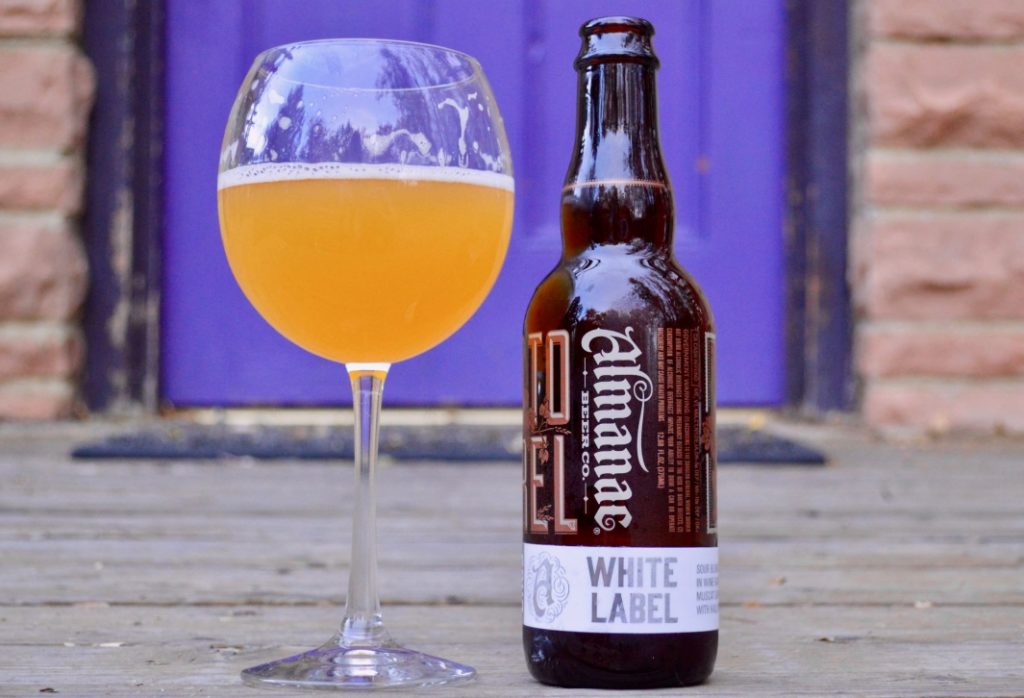 The Muscat Blanc grape varietal is a sub-species of grape within the Muscat grape Vitis vinifera family, which boasts over 200 different types of grapes. This large variety of grape typically ranges in color from white, to yellow, and pink and are regarded as being on the more sweet side.
The base for this grape-focused concoction is Almanac's own house culture "Dogpatch," which is a blend of wild Belgian and American yeasts. What's more is that brewers at Almanac aged White Label, grapes and all, in neutral red wine barrels (as well as oak foeders) to align it even closer to a wine.
Last, White Label is dry hopped with Hallertau Blanc hops. This German-grown hop is known for its wine-like characteristics, evoking similar notes to that of a Sauvignon Blanc wine.

White Label's Flavor Profile
On the nose, White Label comes off as very vinous, with a lot of white grape notes and some Brett funk. I found this beer to be tart with some sweet, mellow oak. Moreover, I definitely got the earthy presence from the dry hopping of the Hallertau Blanc.
Overall, I thoroughly enjoyed the approach Almanac took in producing White Label as a white wine-style sour. The gentle dry hopping coupled with the added flavor of coriander spice really rounds out the beer's flavor profile, adding additional layers of complexity in addition to the barrel aging process. If you do end up grabbing a 375 ml bottle of White Label, while your palate should definitely get a lot of white grape-forward flavors, you may also sense some pear, apple and pineapple notes.
Food Pairings
On its website, Almanac notes that White Label pairs well with seafood items such as halibut and curry mussels. Moreover, White Label could also be enjoyed alongside some pad thai. When I crack open another bottle of this beer, I will be sure to enjoy it with a funky raw-milk cheese and some charcuterie – maybe a French pâté!
GABF & Rate Beer's Best Recognition
As evidence of Almanac's success in creating such a unique beer, White Label placed in the Mixed-Culture Brett Beer category at the most recent Great American Beer Festival, garnering a silver medal. Another Northern California brewery took the gold hardware in this category – Sudwerk Brewing (of Davis) with its Fünke Hop Farm, while Flat Tail Brewing, from Oregon, rounded out the category placing third. So really, the area between San Jose, Davis and Corvallis is an isosceles triangle-shaped hot spot for mixed fermentation Brettanomyces beers.
https://www.instagram.com/p/BLT2uAFD9rH/
Moreover, Almanac raked in another medal earlier this year at Rate Beer's Best Awards for 2016. This more recent award means that the makers of White Label are also rated among the top 100 brewers in the world, according to RateBeer.com.
Almanac's Newly Opened San Francisco Taproom
Aside from medaling at these two award festivals, Almanac recently opened a taproom in downtown San Francisco, equipped with a full-service kitchen and outdoor beer garden. Even though Almanac has been brewing since 2010, last year marked the brewery's first year that its fans can imbibe in an Almanac-official taproom, located in the Mission District. So if you find yourself craving some White Label in the Bay Area, be sure to visit the Almanac taproom to see if you can treat yourself "A Tale of Two Blancs" sometime soon.
https://www.instagram.com/p/BO0f5CkD8Yd/
---