No Comments
Drake's Brewing Co. | Tart Breaker Sour Blonde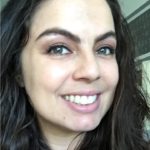 Drake's Brewing Co has been releasing a steady stream of 500ml bottles of specialty brews this year and their newest, Tart Breaker, is out to steal your heart. Members of Drake's '89 Club, named after the year they were founded, are able to snap up bottles a week before the public.
Tart Breaker is Drake's newest OAK Project beer. This sour ale is barrel aged in demi muid barrels for about a year and then fermented with a ton of black cherries and raspberry puree. The result is a smooth, fruity, and just tart enough ale with hints of honey. The ale pours a wonderful bright red pomegranate hue that finishes with a quickly dissipating thin head.
This fruity sour beer will set your soul on fire and keep you coming back for more. I am sure Pat Benatar would be a fan of this invincible winner of a sour ale.
ABV: 6.4%
https://www.instagram.com/p/BXI1Ve4Fs2z/?taken-by=drakesbeer
---