#drinkdrakes – PorchDrinking.com
July 26, 2018 | Constance Carter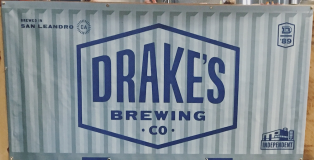 Avg. Reading Time:
2
min
Drake's Brewing Co. was founded back in 1989 by Roger Lind in what was half of an old Chrysler Dodge factory powerhouse in San Leandro, CA. Back then, the brewery was named after Lind, Lind Brewing Company, and he brewed English-style ales. Lind built the original gravity-fed brewing system himself (10 barrels) but he left the brewery in 1998. Drake's was owned by JBR Coffee Company from 1998-2008 and then John Martin, who Lind used to previously work for at Triple Rock Brewery, purchased Drake's in 2008.
August 9, 2017 | Constance Carter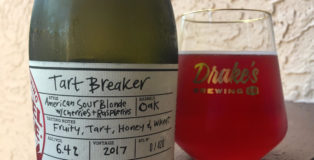 Avg. Reading Time:
1
min
Drake's Brewing Co has been releasing a steady stream of 500ml bottles of specialty brews this year and their newest, Tart Breaker, is out to steal your heart. Members of Drake's '89 Club, named after the year they were founded, are able to snap up bottles a week before the public.