No Comments
Brewery Showcase | Drake's Brewing Co.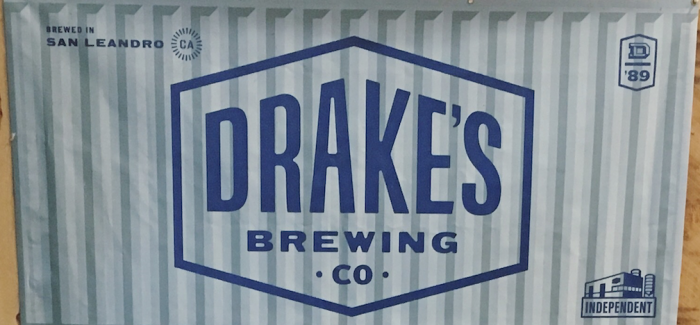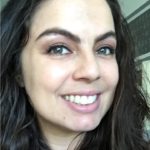 Drake's Brewing Co. was founded back in 1989 by Roger Lind in what was half of an old Chrysler Dodge factory powerhouse in San Leandro, CA. Back then, the brewery was named after Lind, Lind Brewing Company, and he brewed English-style ales. Lind built the original gravity-fed brewing system himself (10 barrels) but he left the brewery in 1998. Drake's was owned by JBR Coffee Company from 1998-2008 and then John Martin, who Lind used to previously work for at Triple Rock Brewery, purchased Drake's in 2008.
Martin and his business partner Roy Kirkorian rebuilt Drake's reputation. Production had decreased but Denogginizer Double IPA and 1500 Dry Hopped Pale Ale were developed during that time so some good did come from it! During the past almost 29 years, Drake's has been continuously run as a brewery. This makes it one of the oldest continuously-run breweries in the Bay Area. Drake's will celebrate their 29th anniversary in August 2018.
Drake's has expanded the brewery's footprint over the years. It has taken over the entire powerhouse and so much more since 1989. In the old powerhouse now sits 2 brewing systems – a 20-barrel system and a newer 60-barrel system, which was added in March 2016. The 20-barrel system is used for small batch, specialty brews and the 60-barrel system brews up the core beers.
https://www.instagram.com/p/BgrPwpMnueM/?taken-by=drakesbarrelhouse
Beer Showcase
Denogginizer Double IPA – Drake's sells more drop for drop than any other beer.
1500 Dry Hopped Pale Ale – beloved by the industry and named after its batch number.
Hopocalypse Series – both the Green (Double IPA) and Black (Triple IPA) label.
Must-Try Brews & Rare Releases
Black Robusto – it's award winning!
Anything barrel-aged – Unholy Alliance, Cultured Chaos, Cherryland
Fruit Based Love – Watermelon sour
Flyway Pilsner – great representation of the style
Southbound – Swhartz black lager
Beer To Look For
Brightside Brut IPA
Foraging Raccoon – Seasonal IPA
Fruit Based Love – coming soon!
Extra Brut IPA 6-pk – coming soon!
Advanced Oak series
Beamsplitter cans – 4-pk and only 100 cases total!
Kick Back 6-pk (cans) –  will only be available at the Barrel House, Dealership, and The Barn (Sacramento location).
Pro-Tips
Order something you never had before.
Take a tour (book it online)
Ask "what's new on tap"
Go to the Dealership and get the Belgian waffle at brunch.
Get reservations for dinner at the Dealership – they have 4 different kinds of pizza on the menu and they rotate.
Beer Clubs
The '89 Club is Drake's barrel-aged and sour membership program. They host members-only events where you can talk with Travis Camacho, Barrel Program Manager, and nosh on some tasty cheese plates. Members also get a 10% merchandise discount and access to Barrel Reserve bottles a week before the general public.
Upcoming Events
Drake's 29th Anniversary party on August 26th. It will have a World Carnival theme this year so be on the look out for the event link!
Drake's Brewing Co
1933 Davis St #177
San Leandro, CA
(510) 568-BREW
Hours
Monday-Thursday: 11:30am-9pm
Friday-Saturday: 11:30am-10pm
Sunday: 11:30am-8pm
Disclaimer
Before publication, author accepted a job working at Drake's Brewing Company.
---