No Comments
Ultimate 6er | The Evil Villains Prefer Dark Beer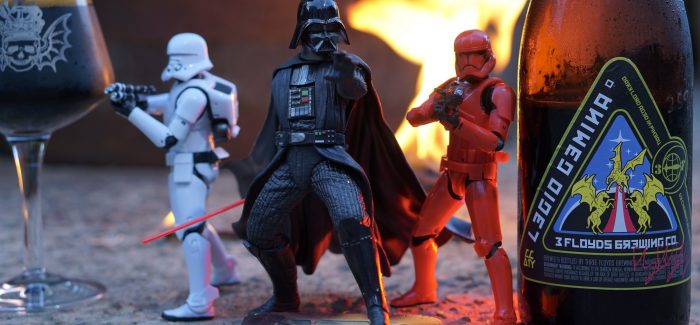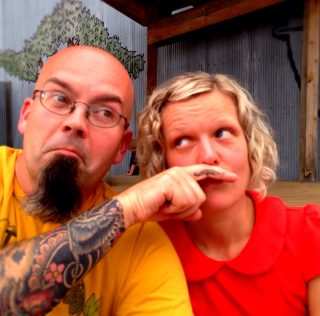 In the comics and movies, evil villains spend both day and night obsessing with how to topple our lives and destroy the good guys. However, after a long day of plotting and scheming, these villains still need a beer to help unwind. As you would imagine, many of them prefer brooding Stouts in one form or another: The darker side draws them in and makes them feel warm.
Darth Vader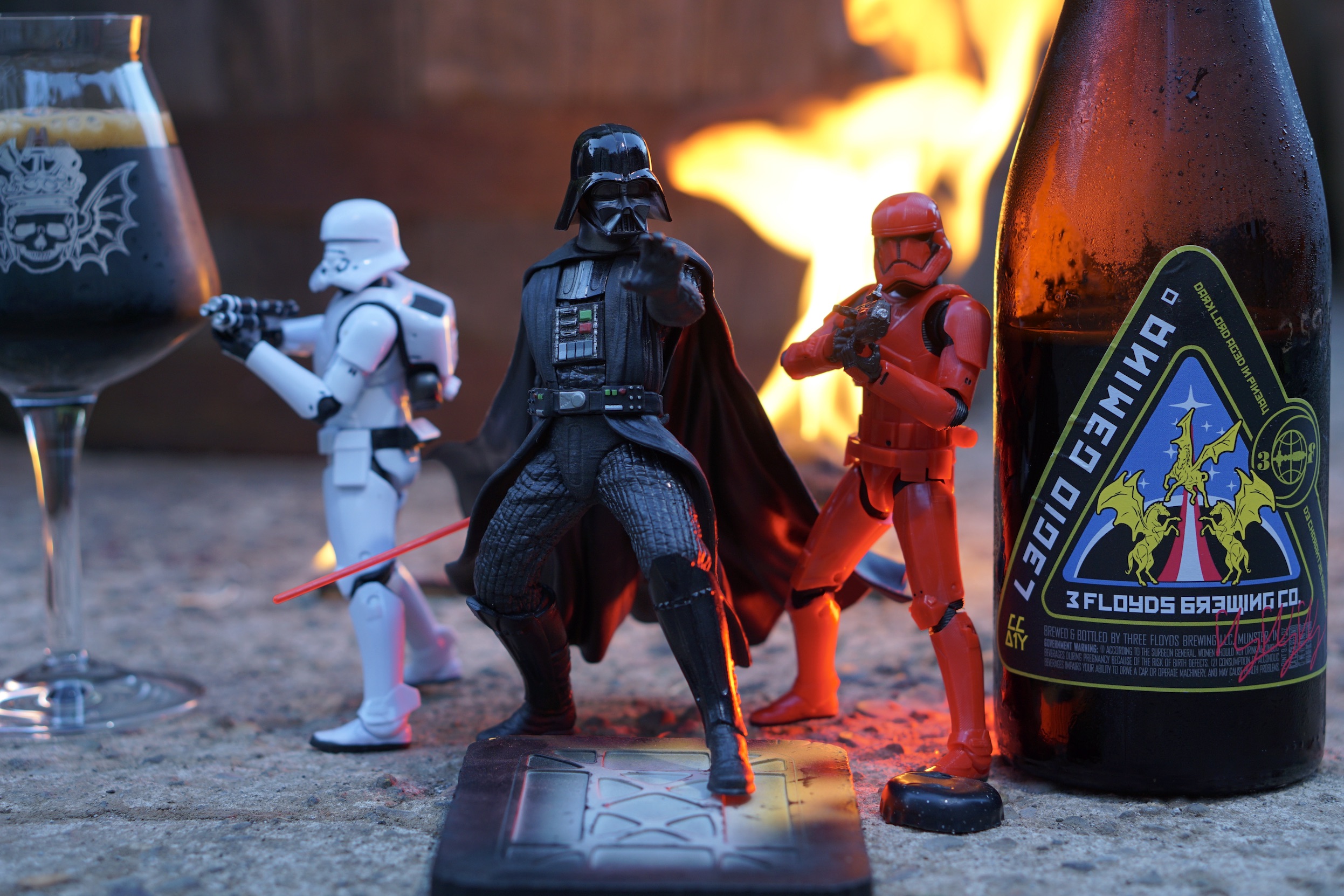 Let us begin this villainous journey with the Dark Lord Himself, Darth Vader. After a day of hunting down the rebel alliance, he likes to have some alone time in is chambers and ponder what it would be like to finally control the galaxy. Even he needs self-care and this may be done with a 3 Floyds Dark Lord in his hand—preferably, one of the barrel-aged versions like this Legio Gemina. This Russian Imperial Stout boasts a 15 % ABV, which Vader can very easily handle. It was aged in Pineau de Charentes (a French aperitif) barrels.
This Dark Lord variant pours black (very black) with a mocha-colored head crowning the glass. Its appearance is delightfully menacing. The nose smells of a sweet Stout that is not overly sugary. The taste includes deep port notes that finish slightly dry, rounded out with dark roasted coffee and baker's chocolate. And the barrel adds a bit of oak with a hint of Scotch. Vader drinks this beer as he envisions future glory in battles and his ultimate victory.
---
Darkseid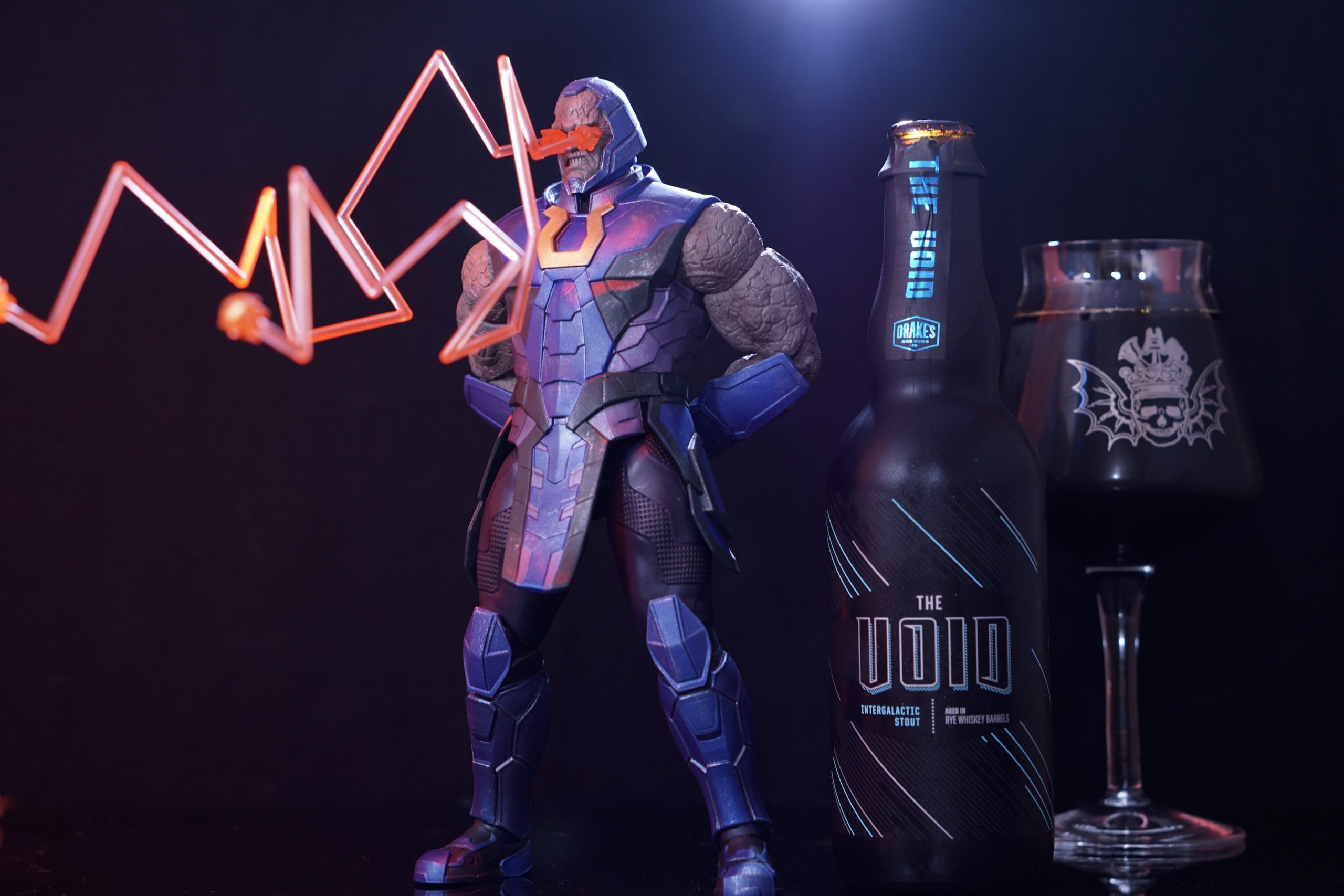 In the D.C. world, Darkseid, ruler of the planet Apokolips, is a tyrant whose ultimate goal (like most villains) is to conquer the universe. He has great powers; some may say he is one of the most powerful supervillains. His ultimate idea is to eliminate all hope and free-will in living creatures. As he schemes, he might reach for a big and bold brew, something that may send mere mortals into the deep void. The Void by Drakes Brewing is a 17% ABV brew that takes you to infinity and beyond after spending an unbelievable 16 months in rye whiskey barrels. With multiple additions of Belgian candi sugar throughout the process, this beer will send you deep into the darkness of space.
---
Thanos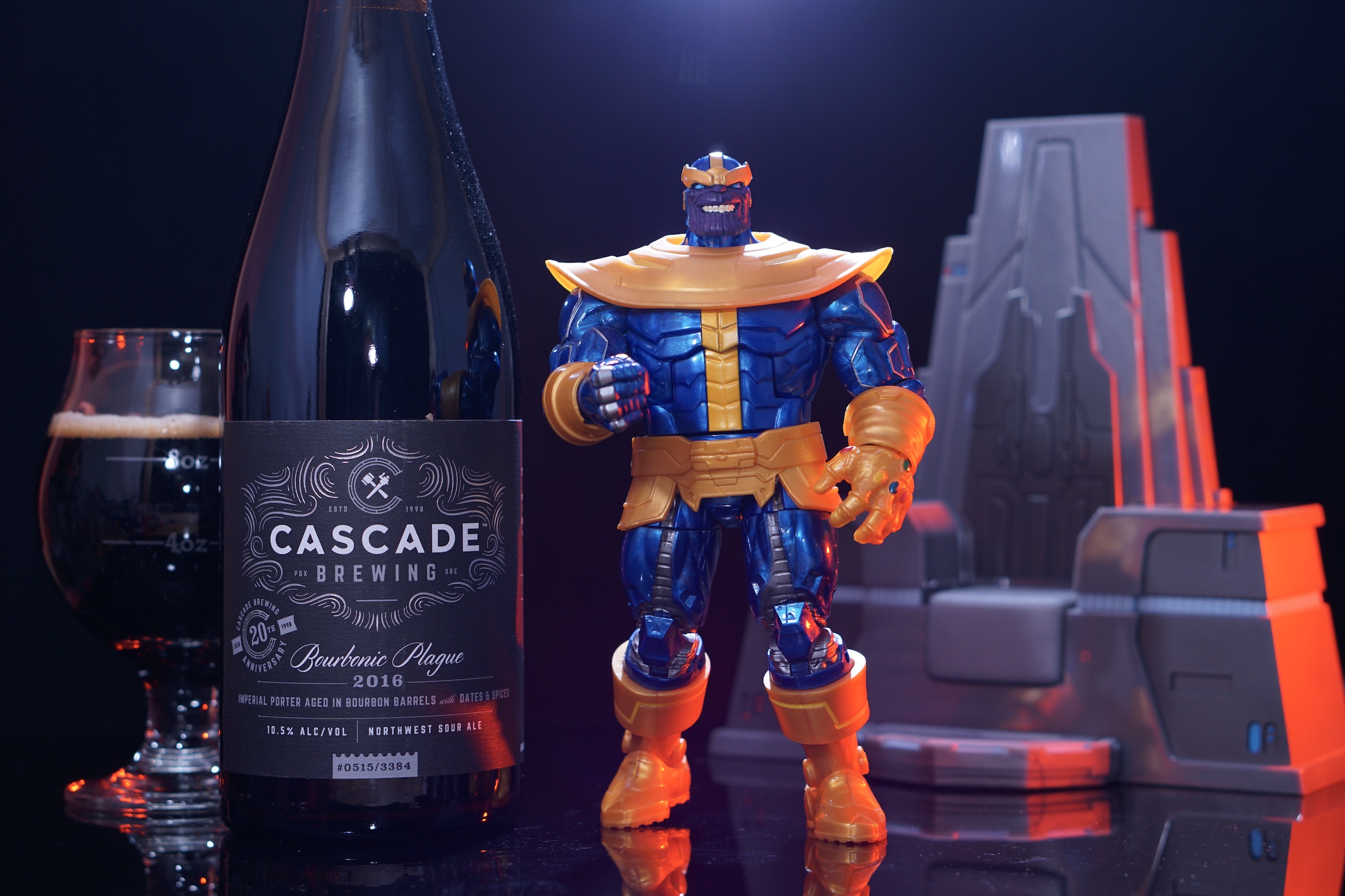 Cascade Brewing Bourbonic Plague seems to be a perfect beer for Thanos. As a superhuman supervillain, he is one of the most dangerous. He possesses powers that few could defeat and after his days of destroying universes, he enjoys a nice beverage to enjoy on his throne and likely drink from some evil goblet. This 11% ABV Imperial Sour Porter pours a deep mahogany color. Interesting aromas of wine, bourbon and dark fruits are present. As expected, Bourbon and oak come through on the taste followed by spice, dark fruits and some cocoa. Every sip seems a bit different and the complexity changes throughout the sipping.
---
The Predator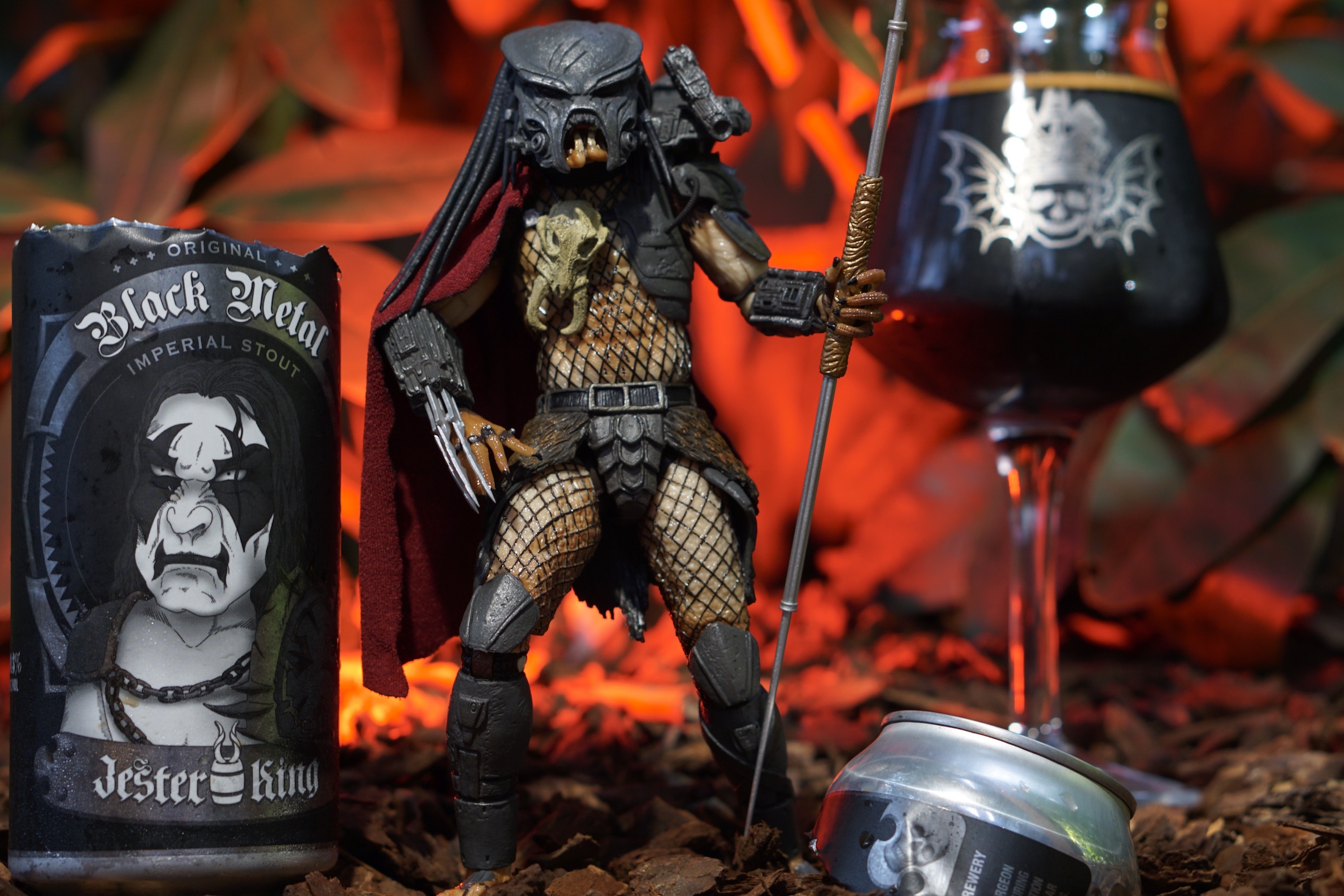 Jester King's Black Metal may be the choice for The Predator. This alien goes from planet to planet, hunting for its own reward. He is dangerous to all life forms and often stands as the victor from conflict. When he occasionally lands on planet Earth, he makes sure to stock up on the 10% ABV nectar that he loves so much. This delicious Russian Imperial Stout pours a deep black with a slight mocha brown head. On the nose, it has roasted coffee, molasses and leather. The taste mirrors those from the nose yet with additions of coffee, dark chocolate and a hint of booziness. The mouthfeel is thick and heavy, finishing dry and smooth.
---
The Joker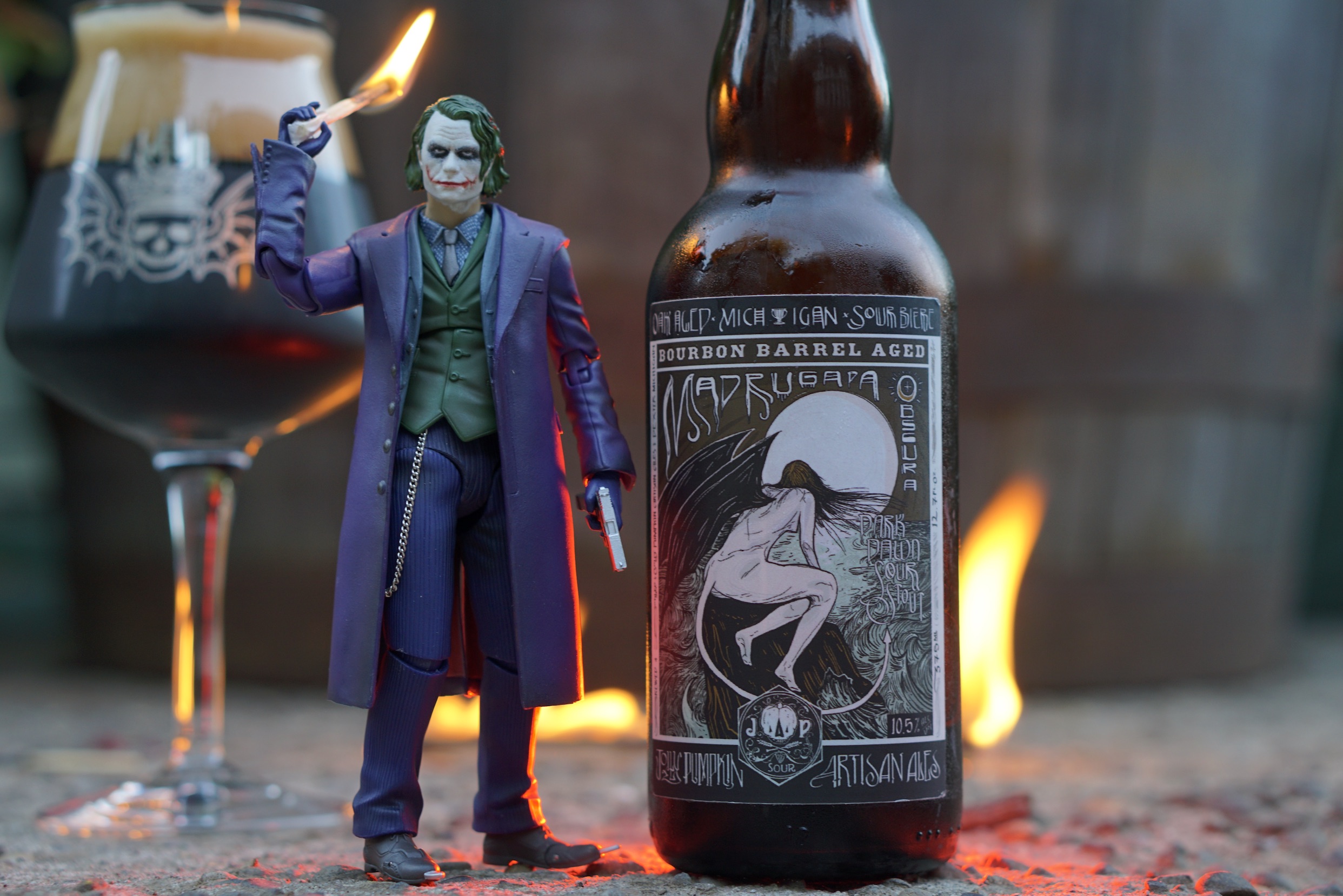 Now let's head back to our own planet and a madman much more human to us: The Joker. His days consist of plotting his personally hilarious war against society. The Joker would truly dance with the devil in the pale moonlight while drinking a sour stout brewed by Jolly Pumpkin such as Madrugada Obscura AKA: The Dark Dawn Stout. This 8.5% ABV beer pours a dark color with two fingers of mocha-colored head and has a nice sticky lacing. It has an intense smell of funky sour and roasted coffee with a hint of fruit. The taste is tart yet more funky than sour: noticeably. figs and plums are also present. It kicks in with a bit of spice and a hint of coffee with an expected note of Baker's Dark chocolate. Dark sour stouts are not commonly brewed and Jolly Pumpkin has clearly mastered the art of this style.
---
Freddy Krueger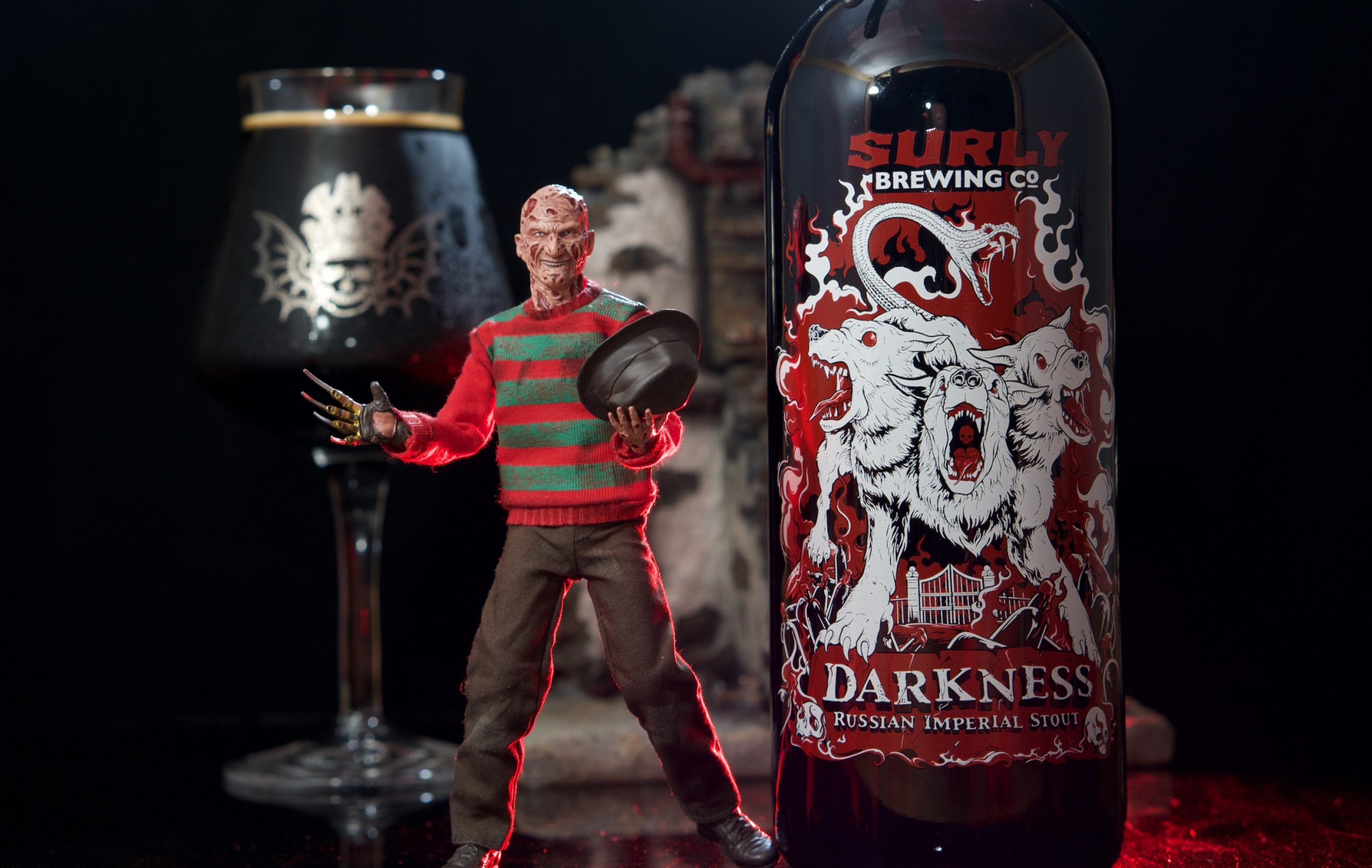 Freddy Krueger may haunt your nightmares but he should drink a beverage that fills that darkness with big massive flavors. It is a no brainer that he would choose Surly's Darkness. This 12% ABV beer pours thickly with a deep black color. No light escapes this liquid. It has the smell of a sugar solution with leather and molasses. There is also some chocolate and an unexpected hint of floral. The palate is then filled with dark roast coffee and rich caramel with cherries and sweet candied syrup. This is all rounded out with a slightly boozy finish. The mouthfeel has a thick oil with sweet syrup texture. It's heavy as it should be and a great version of a Russian Imperial Stout.
Perhaps some of these evil villains use Untappd or post pics of beer trades or even beer photos on Instagram. Maybe we have more in common with them than we realize. Let's keep enjoying craft beer and staying creative to keep us connected during these challenging times. Craft beer inspires fun~ cheers!
Out-take: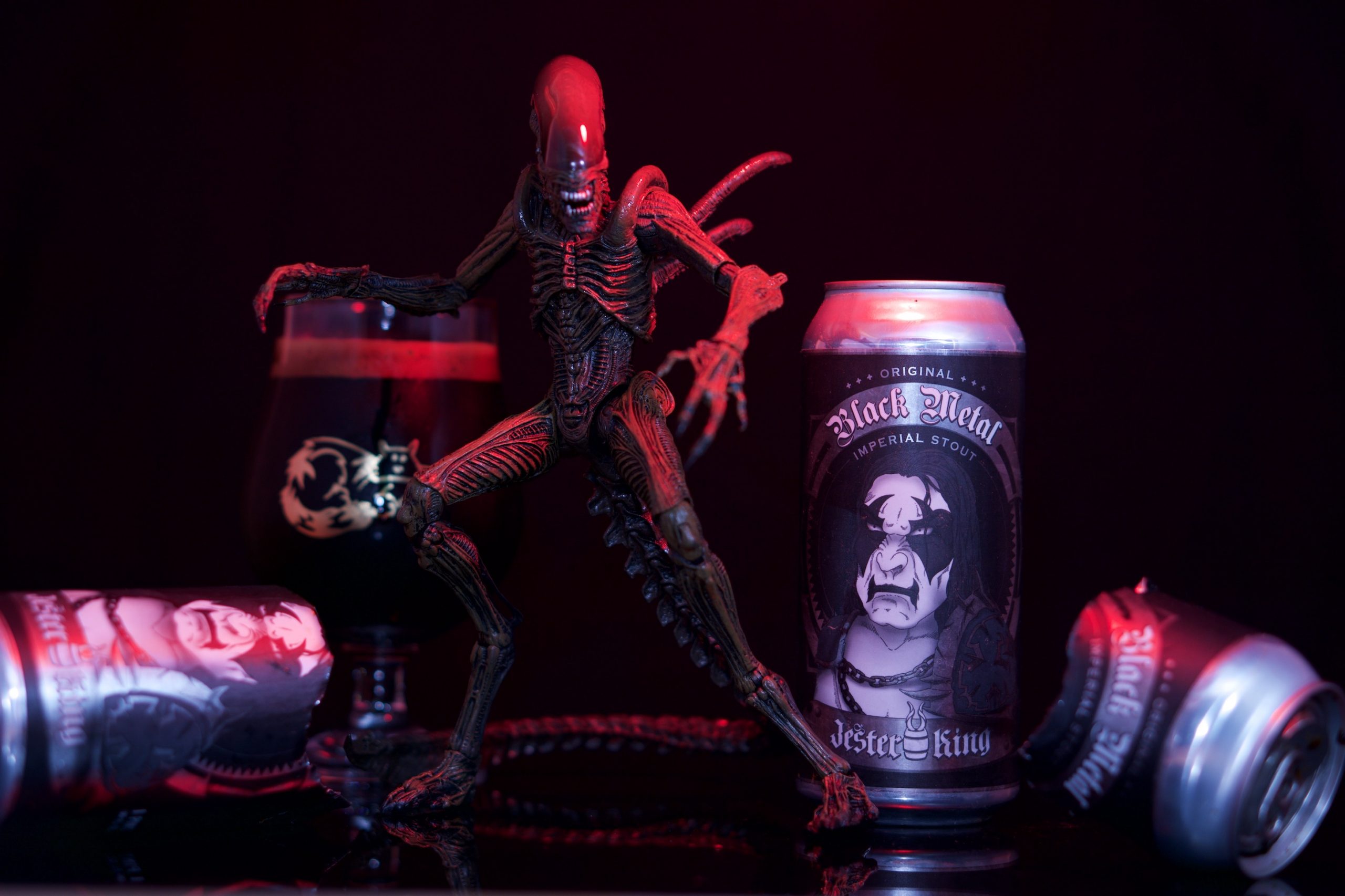 ---