No Comments
Hop Butcher & Revolution Brewing | Collaboration Series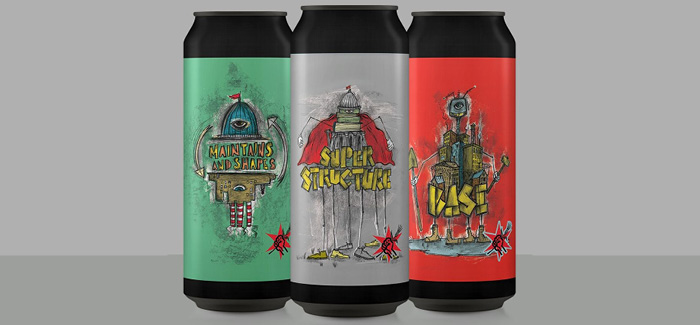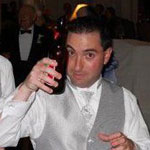 Collaboration beers are nothing new to the industry and when Revolution Brewing and Hop Butcher for the World teamed up it wasn't even their first time working together. The most recent collaboration series features three beers with three distinct styles. The series features Maintains and Shapes, a hopped Lager, Base, a West Coast Pale Ale, and Superstructure, a Hazy IPA.
Maintains and Shapes
https://www.instagram.com/p/CDyyR8IH_mj/
An Illinois Recreational Lager, this one was hands down my favorite of the three beers released. This Lager is slightly hopped up but with the Pilsner and Vienna malts, you still get that bready/malty flavor you'd expect from a Lager. There is a blend of hops used in this beer including Experimental Hop #0692.
This beer drinks very easily. It's so flavorful and at 5.5% ABV, it's one of those 16-ounce cans I can take down two with no problem. Hopped up Lagers are becoming more and more popular, but it's important to keep the structure of a Lager as the star and not make it so hoppy that you start to think it's an IPA. Maintains and Shapes is one of the best beers I've had in 2020 so far.
---
Base
https://www.instagram.com/p/CD2RihDHJBm/
I'm all about that Base. This West Coast Pale Ale is a hoppy delight with Citra, Cashmere, Centennial, Chinook, and Amarillo hops all being used in the beer. There are also five pounds of hops per barrel which give you the full force in the variety of flavors with the fruit notes from the Citra and Amarillo but also pine from the Centennial and Chinook. The contrasting flavors are balanced very well together to create an excellent beer.
It's a 6% ABV beer and while this one comes close to blurring the line between IPA and Pale Ale, it's not as bitter as you'd expect in a West Coast IPA so West Coast Pale Ale seems to be the appropriate moniker.
---
Superstructure
https://www.instagram.com/p/CDwN84Sl4PR/
The industry has proven that there's a market for massive Imperial Hazy IPAs. Superstructure is dry-hopped with Mosaic, Citra, El Dorado, and Sabro which gives it a nice tropical flavor profile.
At 9% ABV and a thick Hazy IPA body, this beer is one that's great to share. The rich, haziness of Superstructure can easily be enjoyed in smaller, shared amounts or all on your own, depending on your palate. Again, this style of beer is doing quite well today with many breweries opting for big Hazy IPAs that are snatched up as soon as they hit shelves.
All three beers in this collaboration series are available on Revolution's website for curbside pick-up. Some of the beers have seen limited distribution. Base and Maintains & Shapes go for $14 a four-pack while Superstructure is priced at $18 a four-pack. There's also a combo pack available which gets you two four-packs of each beer for $90.
Feature image courtesy of Revolution Brewing's Facebook.
---