No Comments
Odd13 Brewing | Hawaiian Bartender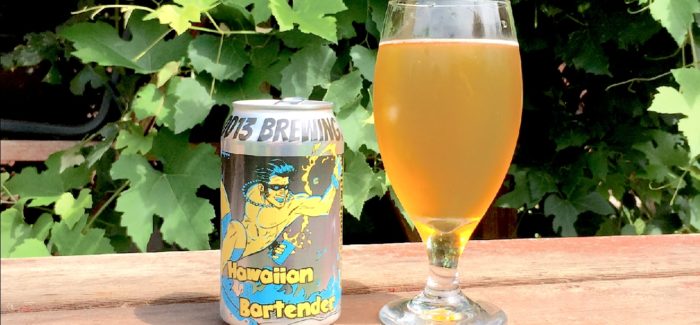 ABV: 6.7%
With the scorching temperatures and steamy days we've been having all summer, it's time to cool off with a tropical treat—Hawaiian Bartender from Odd13 Brewing. This sour blonde with mango and pineapple added is nothing short of a luau in a can.
Hawaiian Bartender pours a slightly hazy blonde with a thin head that dissipates almost immediately. The bright aroma gets some help from the Centennial hops, but like most sours, there isn't much to it.
When it comes to the taste, the smooth mouthfeel sets the stage for some great flavors. Lacto and Brett deliver a mouthwatering tartness that takes the lead on this beer without overpowering. And that's a good thing considering the fresh, tropical fruit flavors packed into it thanks to the addition of mango and pineapple, plus the citrus flavors from the Centennial hops. It tastes lighter than the 6.7% ABV, but on super hot days, the extra booziness makes it easier to forget the sweltering temps.
Hawaiian Bartender is the newest addition to Odd13's year-round beers. If you see any of the 4-pack 12 oz. cans at your local liquor store, grab one and throw it in the cooler at your next get-together.
https://www.instagram.com/p/BIdm5u7hXym/?tagged=hawaiianbartender
---