No Comments
Stoup Brewing | Loral Dry-Hopped Sour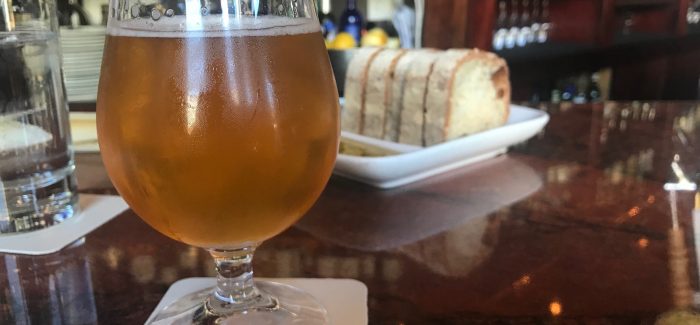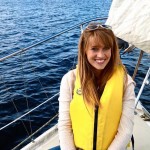 It is summertime in Seattle – and in consequence, the city has, collectively, fled to the nearest patio from their non-air-conditioned apartments in search of a brew that can quench summer cravings. With the heat climbing steadily and the days continuing to seem never-ending, we Seattleites are all in need of something light, something delicious, something sustainable – nothing too strong. Luckily, Stoup Brewing has answered the call with their Loral Dry-Hopped Sour.
If Stoup Brewing is a new name for you, we'll give you the quick rundown: Stoup Brewing, the creation of husband-and-wife duo Lar Zahaba and Brad Benson and their partner Robyn Schumacher, has established itself as one of the most consistent yet creative breweries in the Emerald City. The team has a passion for quality, experimentation and flavor – that passion propelling their selection to go from incredible to notable. If Stoup has something on tap, you want to order it. Chances are that it's worth writing home (or in my case PorchDrinking) about.
https://www.instagram.com/p/Bki-kjMAFAp/?taken-by=stoupbrewing
This is the case with the Loral Dry-Hopped Sour, which has graced us all in the midst of these 80 degree days. This beer is everything that I wanted in a summer beer and more: Tart, flavorful, light, crisp, delightful.
The beer pours a beautiful, clear, golden hue, and sits in your glass with an ever-so-slight frothy head. Stick your nose in the glass and take in a whiff. Let the acidity of the aroma tickle your nose, and pick up on the hints of fruit, citrus, lime and passionfruit.
The aromas are a spot-on preview for the beer itself. This pale sour bursts with flavor. Fruit flavors are extremely evident in this brew, all perfectly accentuating the tart and zesty backbone. Not surprisingly, those acidic flavors come from an essential ingredient: Lactobacillus. To make it even more perfect for a hot, Seattle day, the body of the beer is nice and light – and finishes clean and crisp.
The Loral Dry-Hopped Sour sits at 6% ABV – so go ahead, and have another.
Check out Stoup's ever-changing taproom pour list on their website, and look out for their beers on tap in taprooms and restaurants in the Seattle area.
---