No Comments
Stoup Brewing & Wander Brewing | Mabel's Brew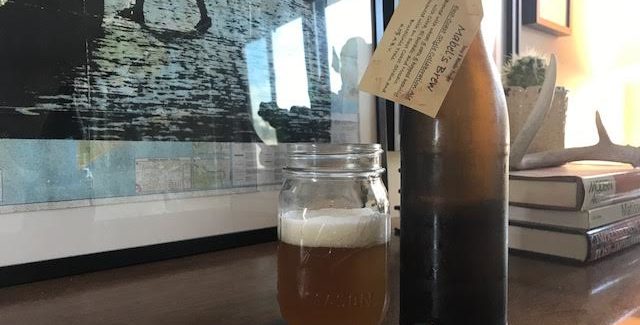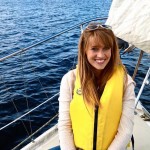 If you know anything about craft beer in the state of Washington, you have undoubtedly heard about Stoup Brewing, of Seattle, and Wander Brewing, of Bellingham. Both breweries are extremely reputable within the craft community, and are known as establishments that are unafraid to innovate and experiment—while promising excellent and unwavering quality. The consequence of these pushed boundaries and high standards, is, frankly, just really good beer. Lucky for us, Stoup and Wander teamed up earlier this year at the Collaboration Fest—bringing their techniques, creativity, and obsession for quality together at last. The result, Mabel's Brew—an East Coast IPA that doesn't let us down.
"The great thing about [the Collaboration Fest] is that they don't select who you're going to pair with," explained Brad Benson, head brewer and founder of Stoup Brewing.  "We are good friends with Chad Kuehl (Wander). When we knew the Collab Fest was announced we were like, 'Let's call Wander.' "
Chad Kuehl, of Wander brewing, expressed equal excitement and gratitude when reflecting on the Collaboration Fest with Stoup.
"Someone from Bellingham asked me, 'Who do you like in Seattle? Who do you compare yourself to?' and I said that I liked Stoup, and I admire what Stoup does," he said. "There are a lot of different breweries out there but we do a lot of things very similar and we focus on the same qualities in our beers. So when the Collab fest came up, it was just kind of a casual thing. Brad brought it up at one point – and when someone at Stoup asks if you want to do something like a Collaboration Fest it's a no brainer."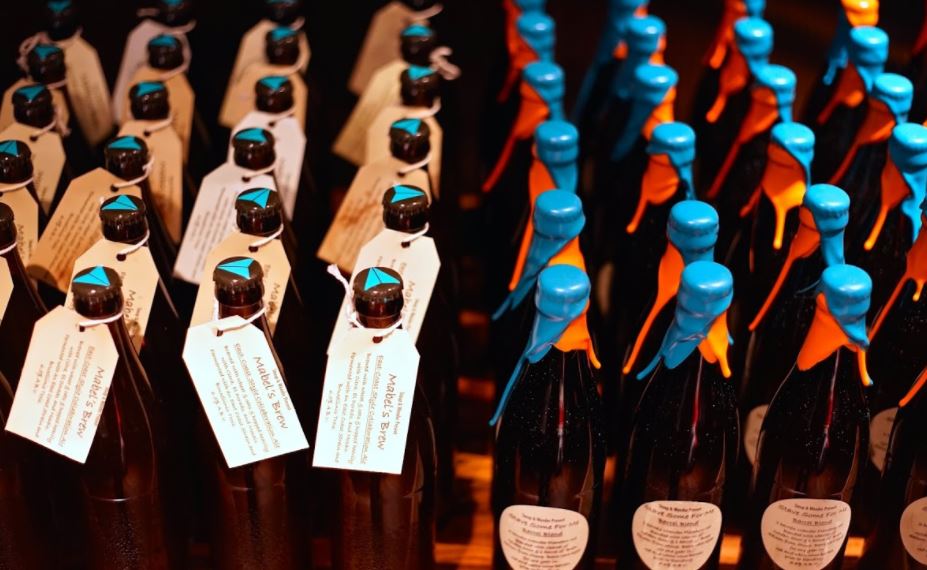 Chad went on to admit that he committed to the Collaboration Fest with Stoup before getting the final sign-off from his wife and business partner, Collen Kuehl.
Robyn Schumacher, Brewer at Stoup, echoed her business partner and Kuehl in saying that Stoup and Wander "are motivated by the same things. We are not necessarily hype people—we want to make beers that we like to drink, that make people happy, a wide variety of beers, and we like the communal part of beer drinking."
One of those beers that they like to drink, and that make us very happy? Queue Mabel's Brew, which was one of two brews that resulted in Stoup and Wander's Collaboration Fest partnership. Though Mabel's Brew is no longer on tap at either brewery, we were lucky enough to get a taste of it after-the-fact, and boy, are we feeling lucky about it.
Brewed with wheat and oats, and hopped heavily with Citra, El Dorado and Mosaic hops, this beer hits it out of the park. At first site you'll notice a darker, golden hue with slight haziness and a significant, frothy head. Stick your nose in the glass and pick up wafts of hops, citrus and melon.
The brew is full bodied, packed full of flavor, and a quintessential East-Coast IPA. The combination of the three hops create a juicy, creamy body that is ideal for showcasing subtle notes of citrus, melon and pear. Similar to what you could expect with this style, the drinker can anticipate a slight, malty flavor with every sip that delicately balances out the mixture of hops on the palate.
And, if it couldn't get more perfect, Mabel's Brew is named after Collen and Chad's first child, which was born during the preparation of the Collaboration Fest.
So can we expect anything in the future, in regards to a second collaboration between the two breweries? At the very least, we can expect that Stoup and Wander will continue to produce beers of writing home about—especially after learning from one another.
"Collaborating with Robyn and with Brad, we've been wide open about discussing topics," said Kuehl. "I've learned more stuff in brewing with Stoup than I've ever learned on another collaboration—it's just been very open."
More information on Stoup and Wander can be found on their websites.
---