No Comments
Weekly Growler Fill | National Beer News Roundup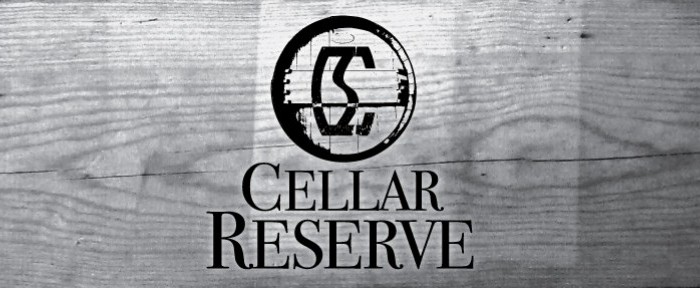 I know the Great American Beer Festival week just started, but some of you may need a break from all the mayhem of the best beer festival in the country. Expand your mind by getting up to date on all the latest beer news: Crooked Stave ends it's cellar reserve membership, Upland announces another sour lottery, and Rogue Ales puts on a contest for a good cause. Find out about all of this and more in this edition of the Weekly Growler Fill.

Due to lack of space and funds, the Cellar Reserve Membership Program over at Crooked Stave is ending. They explain in more depth on their site (click the title) and it all makes perfect sense. You can't make more beer when all your old beer is taking up all the room in the brew house. Could other breweries be having the same problems? Could this be the beginning of the end for many other special edition brewery memberships? We sure hope not.

From October 2-9 you can enter to win three of Upland Brewing's famous sour beers: Kiwi, Dantalion, and Permission Slip. Winners will be able to pick up the brews at either the Bloomington Brewpub or Indianapolis Tasting Room in Broad Ripple. To try your luck, enter to win at : www.uplandsours.eventbrite.com.
Passport programs are popping up all over the country and now the great citizens of St. Louis, MO can take part in one as well. The Brewhouse Historical Sports Bar, located in the Hyatt Regency at The Arch, just began its passport program with a special membership option:
"The Brewmaster Membership consists of a passport-sized booklet featuring every beer on the Brewhouse menu with space to write down tasting notes and an area for the bartender or manager to stamp, showing the customer has successfully tried that beer. As the customer works their way through the list, a variety of different incentives will be offered including discounts on food, complimentary dessert, free beer flight and more, with the ultimate goal being to complete the entire list and earn a personal customized beer mug and the honor of becoming a Brewmaster. Brewmasters consistently receive a 20 oz. pour in their mug for the price of a standard pint. The program is free to join and other membership perks include shot specials on game days and exclusive Facebook deals."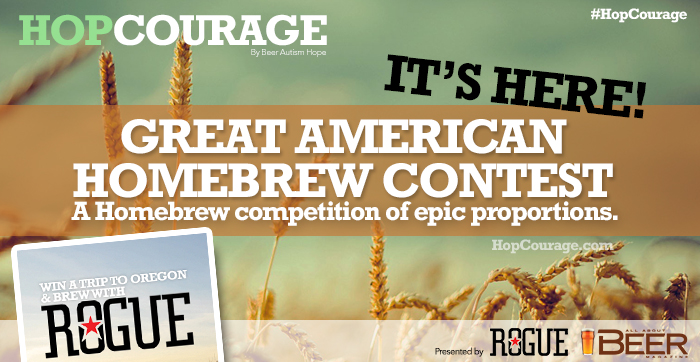 Do you brew fantastic homebrews? Do you like to help out charities? If you answered yes, then The Hop Courage Great American Homebrew Contest is for you! Rogue Ales, All About Beer Magazine, and Beer Autism Hope have teamed up to bring this great event to life. Registration begins the final week in September with judging taking place on March 21 in Los Angeles. The grand prize, announced on April 8th, will be a VIP trip for two to visit Rogue Ales in Oregon and an opportunity to brew the winning recipe with a Rogue brewer.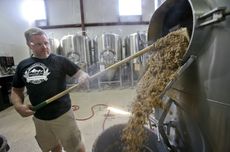 Attention all beer nerds: there will be another course on fermentation science. This one, at Central Michigan University, will be the first of its kind for the state of Michigan. We've seen a few similar programs pop up like this in other states and it's always nice to see the love of beer knowledge is spreading. Since Michigan is such a great state for craft beer, it only makes sense that they would expand this love for beer into the academic setting. "Students would take a mix of advanced sciences such as biochemistry, chemistry and microbiology, with lecture-based and hands-on laboratory courses that cover brewing from farm to glass. An internship of at least 200 hours in a production-scale facility would be required." Those who graduate will receive a certificate in fermentation science and a whole lot of brewing experience. Sign me up!
Just for laughs… (
Triumph Visits The Great American Beer Festival)
Do you have Growler-worthy news or just want to send me some beer for writing about you? Email [email protected] with your stories, inquiries, and accolades.