No Comments
Brewery Showcase | Private Landbrauerei Schönram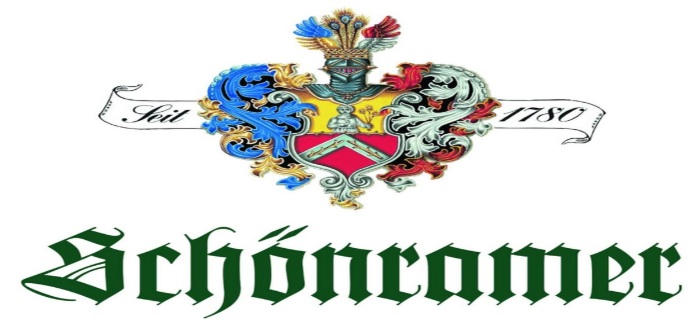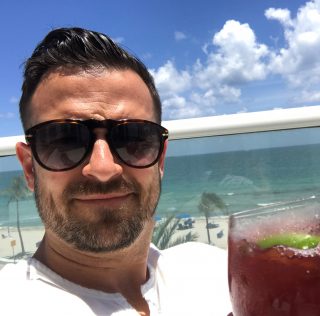 With the inferior American adjunct Lager varieties produced by the industrial brewers and the explosion of craft brewing, lager-style beers have largely fallen out of fashion in the United States. Yet, while IPAs may be all the rage in the U.S., in Germany, Lagers still reign supreme and no one is producing better examples of these beers there than Private Landbrauerei Schönram.
The Schönramer Brewery is located in a small Bavarian town near the Austrian border and is run, ironically, by American ex-pat Brewmaster Eric Toft. For 22 years, Toft has been quietly producing some of the most delicious Lagers in Germany and, some would argue, the world.
When asked what differentiates his brewing method from the rest of the pack, he credited patience and respect for the end product. According to Toft, "[Lagers] are more difficult to make. The most important ingredient is time. If you produce a lager in three weeks you won't have a quality product."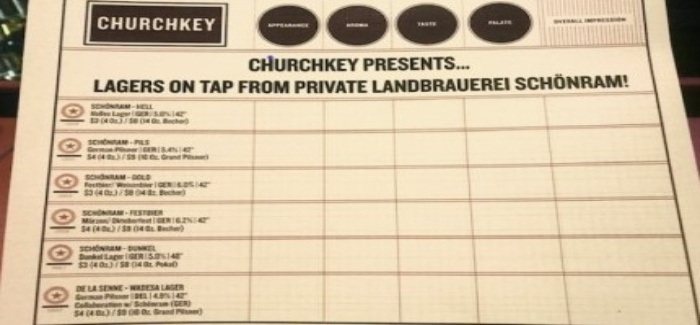 At a recent event at Washington, D.C.'s premier beer venue Churchkey, American craft beer fans had the rare opportunity to sample six (extremely fresh) Schönramer beers: Helles, Pils, Gold, Festier, Dunkel and Wadesa Lager (a collaboration with De La Senne).
Each of these beers is impressive in their own way and each highlights Toft's masterful tradecraft and attention to detail. The Helles, at 5% ABV, is one of the most crushable, yet flavorful beers you'll come across. The Festbier, with its subtle, complex malty flavors is a tour de force. Yet nothing compares to the Schönramer Pils. The aggressive (by German standards) hop bitterness is balanced by a sweetness from the malt. An ever so slight viscosity is present in the mouthfeel, but between the carbonation and bitterness, the beer ends up being incredibly crisp and refreshing. All in all, a near-perfect Pilsner!
https://www.instagram.com/p/BznWUJ5IL2q/?igshid=1pt1nrkoz2cg6
The brewery, which shares the Schönram name with the bucolic German Alps foothill town in which it is located, is protected as a historical monument and has been in the same family since 1780. Historical records suggest that brewing at this location could date as far back as 1512. Until recently, tours of the building were available but current renovations have placed them on pause for the time being.
The good news is that visitors can still stop by the adjoining pub to eat, drink and mingle with brewery workers and locals. On tap, you'll find Schönramer's six year-round beers as well as various rotating specialty and seasonal beers, which include an Imperial Stout and IPA.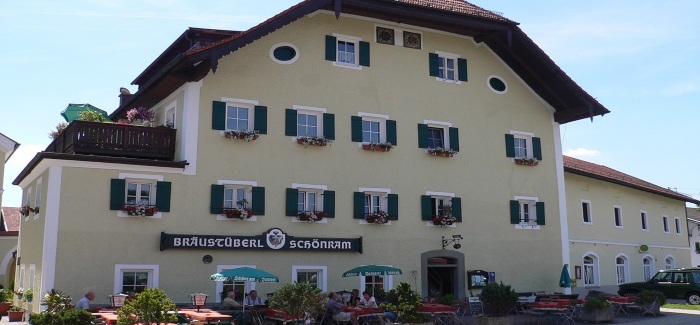 The majority of their beer is distributed within a 40-mile radius of the brewery; the remainder is mostly sold in Austria, Northern Italy and Berlin. In recent years, Schönram has forged a relationship with Uplifters Spirits and is distributing to select locations on the West Coast and, going forward, to Neighborhood Restaurant Group establishments in the DC metro area.
Schönramer beers can also be found online, but buyer beware: These beers are unpasteurized and while this can enhance their flavor when fresh, stored and shipped properly, it makes them susceptible to the negative effects of heat, light and time. Uplifters Spirits is highly committed to only selling fresh, correctly cared for Schönramer beers, but online beer merchants might not be.
No matter what your personal preference, Schönram deserves a place on every craft beer fan's bucket list…and hey, with Schönram being located less than 80 miles from Munich, you now have one more reason to attend the world's greatest Oktoberfest.
(For those interested in learning more about the brewery, the December 2019 Craft Beer & Brewing Magazine features an excellent extended write-up on Eric Toft and Schönram.)
Feature image courtesy of Private Landbrauerei Schönram.
---