No Comments
Oktoberfest Beer Showcase | Port City Brewing Oktoberfest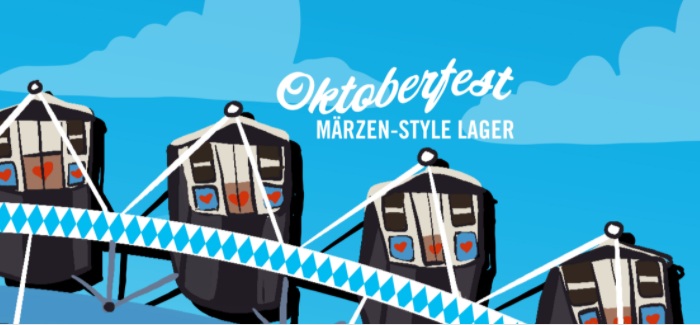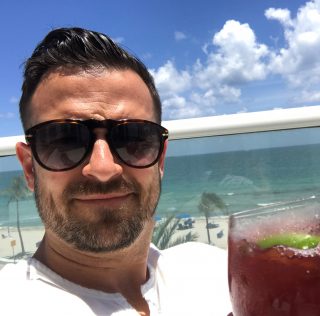 For many German beer fans, late September doesn't just mark the onset of autumn or the beginning of a new school year. It's the only time of year for eating too many brats, listening to polka music of questionable quality and drinking delicious beer. It's Oktoberfest! During any other year, many would be dusting off their lederhosen and making pretzel necklaces, while visions of frothy overflowing beer steins danced in their heads.
Yet, even though COVID-19 is, sadly, torpedoing our hopes of having in-person Oktoberfest events this year, never fear. There's still plenty of first-rate Oktoberfest beers to be had. Here in the Washington, D.C., Beltway area, those mourning the cancellation of this year's festivities are finding solace in Port City Brewing's exceptional take on the classic Oktoberfest Märzen Lager. Despite only being distributed in D.C., Virginia, Maryland, and some select areas of New York and North Carolina, this beer has gained international renown. It took home the gold medal at the 2014 World Beer Championships, silver at the 2013 Great American Beer Festival and is currently ranked the 27th best Oktoberfest/Märzen style beer in the world by reviewers on Beer Advocate.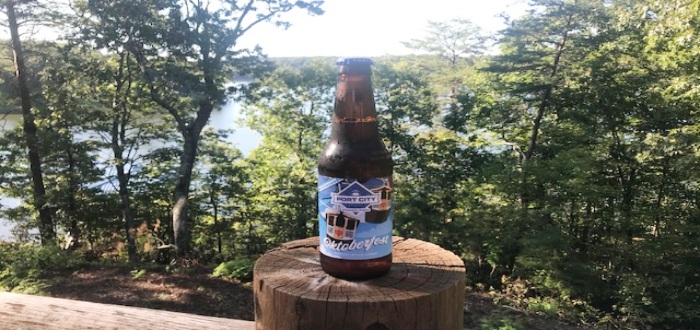 Weighing in at 5.2% ABV, the beer pours a light amber color with a small quickly dissipating head. Putting one's nose up to the glass, you can clearly detect those oh-so-familiar toasty, bread and caramel notes that are standard for the style. Sipping it, you find moderate carbonation with a light to medium body. Upfront, toasty and slightly sweet malt flavors dominate the palate. The malt tastes eventually give way to a dry, crisp refreshingness. On the back end, the beer finishes with a healthy amount of bitterness, at least for the style, that lingers for a brief moment before trailing off.
What is so impressive about the beer is how Port City's head brewer Jonathan Reeves manages to thread the needle of staying true to the German Oktoberfest brewing tradition, while also creating a beer that can appeal to a broad swath of American craft beer fans. Port City's Oktoberfest largely follows the malt-forward approach of most German Märzens.
However, Reeves also ratchets up of the hop levels ever so slightly, giving the beer a touch more bitterness than many of its German counterparts. Again staying true to the style, he uses only the German Spalt, Hersbrucker and Magnum hop varietals. By avoiding the temptation to use some flashy new hop types that would be blasphemy for a traditional Märzen, Reeve is able to serve up ample amounts of those familiar Lager hop aromas you'd expect to find in a liter of Märzen ordered in a beer tent in Munich. All in all, this is a beer that has a pronounced maltiness, but one that also has enough perceived bitterness to make for an amazingly balanced beer.
https://www.instagram.com/p/CCJEwypDmuK/?utm_source=ig_web_copy_link
As Port City's Director of Sales John Gartner explained, "The beauty of [our Oktoberfest] is that it's not a caramel bomb, but it's got soft caramel sweetness, that nice toastiness, and its got a nice little hoppy finish … I think it's just a super well-balanced beer for the style."
Another important aspect of Port City's Oktoberfest is that Reeves avoids the modern mechanical/automated brewing practices often used by many of the bigger producers today. The only mechanized elements in their beer production process are on the packaging and bottling side of the operation. Furthermore, his unpasteurized, unfiltered, naturally carbonated Kellerbier-style Oktoberfest sees a 42 day minimum lagering time. This six-week period is sufficiently long to ensure all the yeast drops out and leaves a pristine beer as clear as your heavily filtered American Macro Lagers.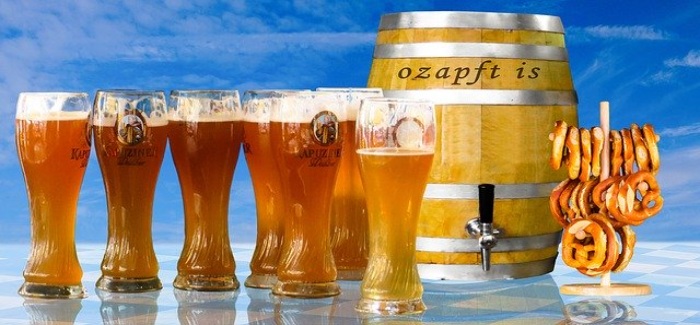 Unlike during normal times, when much of this beer would be kegged and sold on draft, including those kegs earmarked for Port City's own onsite Oktoberfest celebration, much of this year's batch will be bottled. The good news is, for those of you living in the region, it will be a whole lot easier to find on the shelves at your local bottle shop. Just keep your eyes peeled for those labels emblazoned with iconic Oktoberfest images of the Munich Ferris wheel and the famous phrase "O zapft is!", or "it is tapped", announced every year by the Mayor of Munich to denote the beginning of the Munich Oktoberfest.
Whatever your beer preferences, Port City's Oktoberfest likely has something for you. It's a delicious, highly crushable brew that is just as good for washing down some sauerkraut and a soft pretzel as it is for sitting on your porch drinking away your COVID/canceled Oktoberfest blues. Prost!
---