#PortCityBrewing Archives – PorchDrinking.com
September 21, 2020 | Loren White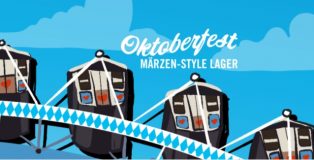 For many German beer fans, late September doesn't just mark the onset of autumn or the beginning of a new school year. It's the only time of year for eating too many brats, listening to polka music of questionable quality and drinking delicious beer. It's Oktoberfest! During any other year, many would be dusting off their lederhosen and making pretzel necklaces, while visions of frothy overflowing beer steins danced in their heads.
Yet, even though COVID-19 is, sadly, torpedoing our hopes of having in-person Oktoberfest events this year, never fear. There's still plenty of first-rate Oktoberfest beers to be had. Here in the Washington, D.C., Beltway area, those mourning the cancellation of this year's festivities are finding solace in Port City Brewing's exceptional take on the classic Oktoberfest Märzen Lager. Despite only being distributed in D.C., Virginia, Maryland, and some select areas of New York and North Carolina, this beer has gained international renown. It took home the gold medal at the 2014 World Beer Championships, silver at the 2013 Great American Beer Festival and is currently ranked the 27th best Oktoberfest/Märzen style beer in the world by reviewers on Beer Advocate.
September 5, 2016 | Chelsea Mitchell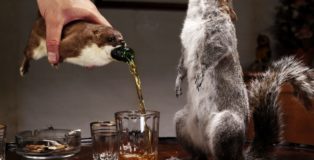 Port City Brewing expands in Alexandria, a beer museum may be coming to Pittsburgh, and BrewDog celebrates the end of ABV limits in Ohio with a 55% ABV brew. Don't just drink beer on Labor Day, read about it, too. Keep scrolling to catch all of the details in this edition of the Weekly Growler Fill.